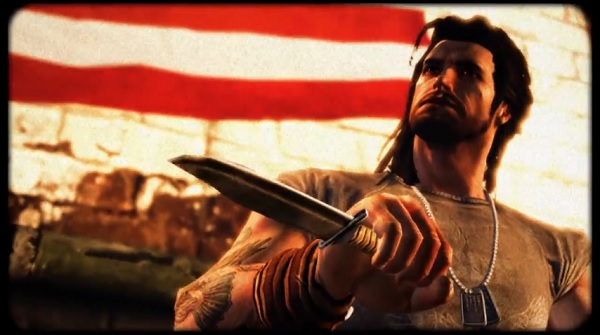 Become an ace when it comes to getting payback, as you embody Vietnam veteran Jake – so bad-ass, he only goes by one name – in Ride to Hell: Retribution, available now for the Xbox 360, PS3 and PC.
Okay, the man does have a surname: Conway. But he doesn't need to use it. It's 1969 and everybody knows of the lone rider bent on revenge and going on a rampage. Ride to Hell: Retribution is a brutal beat 'em up/motorcycle racer where you can enact the most vile of acts against the scum that make the rules in town – The Devil's Hand biker gang. Jake doesn't bend the rules; he unabashedly breaks them. Laws can't hold him as he hits hard and rides fast on the road to retribution. Those that get in his way go up in smoke, as seen in the trailer embedded below.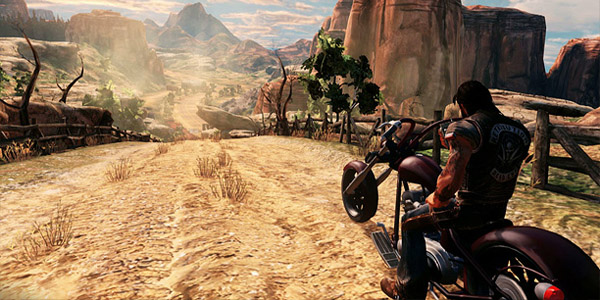 You know a game is pumped full of testosterone when strippers shoot at you whilst hanging upside down from a pole. And you can't get much more merciless than tying a guy up and setting him ablaze. Ride to Hell: Retribution is just one of three titles Deep Silver are releasing in their efforts to engross gamers in the biker-culture of bare-knuckle violence, seedy strip clubs, and rip-roaring motorcycles. The Ride to Hell universe is expanded by the upcoming Ride to Hell: Route 666 (on XBLA, PSN) and Ride to Hell: Beatdown (on mobile platforms). Again, check out the Angel of Death himself, Jake Conway, in-action in the trailer below.
This is a sponsored post, though opinions are my own.