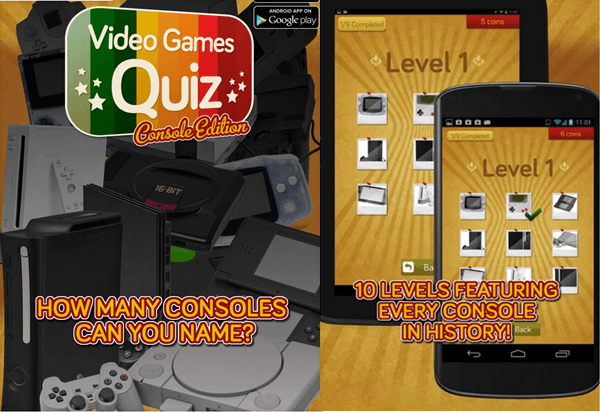 The creative development team, Undercoders, are excited to announce that they have released the most comprehensive Consoles Video Games Quiz, free-to-play on iOS and Android devices.
The trivial application challenges players to name as many video game consoles, using pictures from all the ones ever made, as fast as possible to earn high scores and Video Games Quiz coins for valuable hints. Players must completely clear all of the 10 levels to unlock every achievement and earn a spot for the highest ranking in the Game Centre and Google Play leaderboards.
Check out the trailer below to see the huge variety of consoles; from the best selling in history to the most obscure machinery only true hardcore gamers will be able to identity!
Ready for Undercoders console challenge? Get your free Console Video Games Quiz at the App Store and Google Play today.