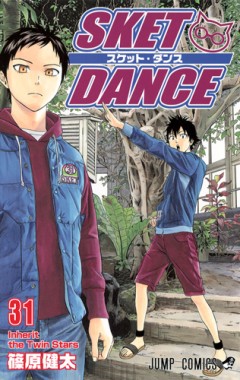 The newly released 31st volume of Kenta Shinohara's popular SKET Dance manga has announced that the series will reach its climax in its upcoming 32nd volume.
SKET Dance has been serialized in Weekly Shonen Jump magazine since 2006 and after a monumental 7 year run will be reaching its climax in its next and final volume. The series has already spawned an anime series which wrapped up its run at 77 episodes in length in September last year.
It is certainly sad to see SKET Dance end, but it is undoubtedly exciting for fans of the series to see what Shinohara's next work will be. Be sure to let us know what you think of SKET Dance nearing it's conclusion in the comments section below.
Source: Manga News