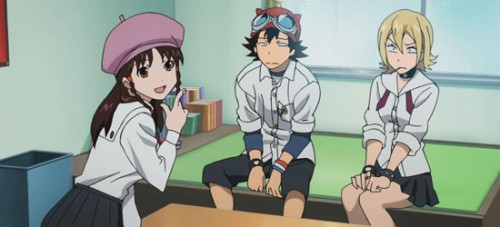 Thats right, SKET Dance still hasn't had their One Piece x Toriko moment, not even after they recently had a highly publicised crossover with Gintama, last week. Now it has been announced in the latest edition of Weekly Shonen Jump magazine, that SKET Dance will crossover once again, this time however with Bakuman.
Now keep in mind this is not a manga crossover, instead an anime crossover. The anime crossover will consist of 3 episodes, 2 of which shall air in October and 1 of which will air in November. That is all we know as of posting, but more information is sure to become apparent in coming weeks.
What do you think of this upcoming crossover? Is SKET Dance x Bakuman something you'd be interested in seeing? Let us know in the shout box or comments section.