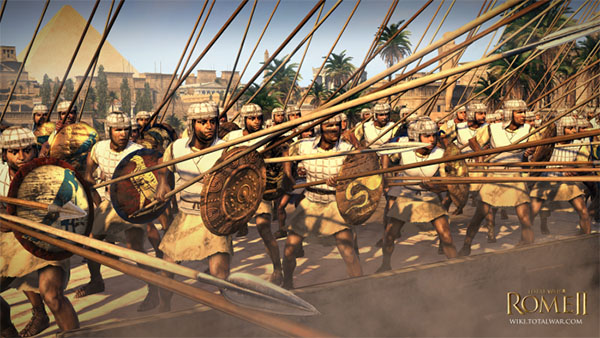 New footage has been outed for the upcoming grand strategy game for the PC, Total War: Rome II, focusing on Egypt's stoic queen, Cleopatra. You can check out the trailer below.
After securing her place as leader of the ancient civilisation with the help of the armies of Caesar, Cleopatra stands at a crossroads. It seems it's up to the player to decide Egypt's fate. If you take on the role of Rome's emperor will you continue to foster the alliance? Or will you flatten her rule under the feet of your mighty legions?
SEGA have recently announced a collector's edition that's selling out real fast. For us Aussies it seems like EB Games are out of stock but JB Hi-Fi is still accepting pre-orders. If you're still sitting on the fence check out this earlier footage of the Battle of Teutoburg Forest.
Rome II will be out September 3 later this year, let us know if you're part of the mad scramble trying to upgrade their gaming PCs in time.