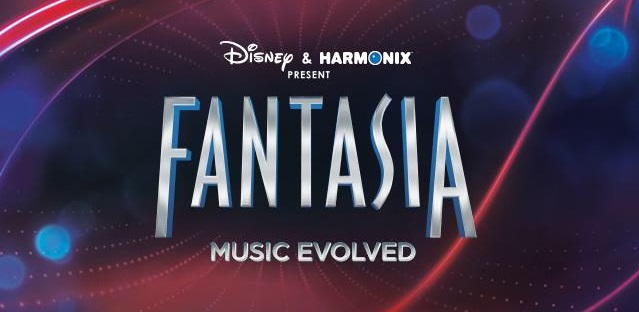 Another of the 15 Xbox One exclusive games has been revealed in the form of Harmonix Music Systems new game Fantasia: Music Evolved. Announced today by Disney Interactive, Fantasia: Music Evolved is a music based Kinect game inspired by Disney's classic animated film Fantasia and is coming to both the Xbox One and the Xbox 360 in 2014.
Players enter the magical realms of Fantasia, selected by the legendary sorcerer Yen Sid to hone their musical and magical prowess as his new apprentice. Fantasia: Music Evolved takes players on an interactive and immersive motion-controlled journey through worlds of music and magic, unleashing their creativity along the way.
Fantasia: Music Evolved will feature tracks from over 25 leading artists, each featuring two unique remixes in addition to the original recording. The controller-free gameplay allows players to change the mix of the songs in real time by either changing between the original recordings of the song and new remixed versions or by adding new layers of music to change the song in surprising new ways. So far only a handful of songs and artists have been officialy announced. These include:
AVICII – "Levels"
Bruno Mars – "Locked Out Of Heaven"
Fun. – "Some Nights"
Kimbra – "Settle Down"
Queen – "Bohemian Rhapsody"
Definitely a strange mix of artists and genres there, and none of these songs seem to be anything similar to the classical music featured in the original Fantasia movie. It will be interesting to see how the world of Fantasia mixes in with the various styles of music. Stay tuned to Capsule Computers for more information on Fantasia: Music Evolved as it will be making an appearance on the show floor at E3 next week where new songs are slated to be revealed including some classical pieces that pay tribute to the film. Check out a trailer for the game below.