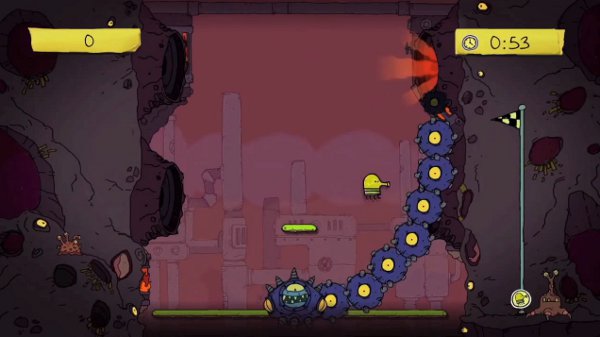 All those doodle jumpers that can't contain their enjoyment to just their phone can now find even more now that it has come to Xbox 360. Doodle Jump for Kinect takes it to a whole new level by using the player's entire body as the controller as they jump, flap, clap, and more as they try to reach the top.
Coming from developers by Lima Sky and Smoking Gun Interactive, with D3Publisher, fans of the mobile game or those playing it for the first time can now download Doodle Jump for Kinect on the XBLA. In addition to the game's release, a launch trailer has also been released to show off the new features available in the game.
Players wanting to check out the trailer can find it embedded below, while those wanting to download Doodle Jump for Kinect can do so for 400 MS Points from the XBLA or Xbox.com. Though as is obviously noted in the title, a Kinect is required to play the game.