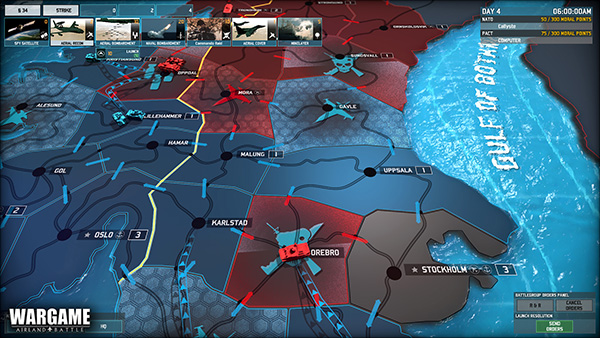 Earlier we had a look at some screenshots of Wargame AirLand Battle's new campaign mode and the improved army Deck system. Eugen Systems have now released a video demonstrating the campaign mode in real-time.
Those curious to see how they've managed to spruce up the campaign since European Escalation will have everything explained in two minutes by CEO Cedric Le Dressay. The player will control their army and battle groups on a vast, strategic map of Europe. Here you can order troops, request reinforcements and drop strikes onto your enemies before dropping down onto the battlefield.
Releasing on May 30 for the PC, Wargame AirLand Battle is a cinematic real-time strategy game developed by Eugen Systems and published by Focus Home Interactive. It depicts the Cold War as a real, all-out war between the U.S. and NATO against the Soviet Union and Warsaw Pact countries.
Check out the video below and for more info visit their Facebook and Twitter pages.