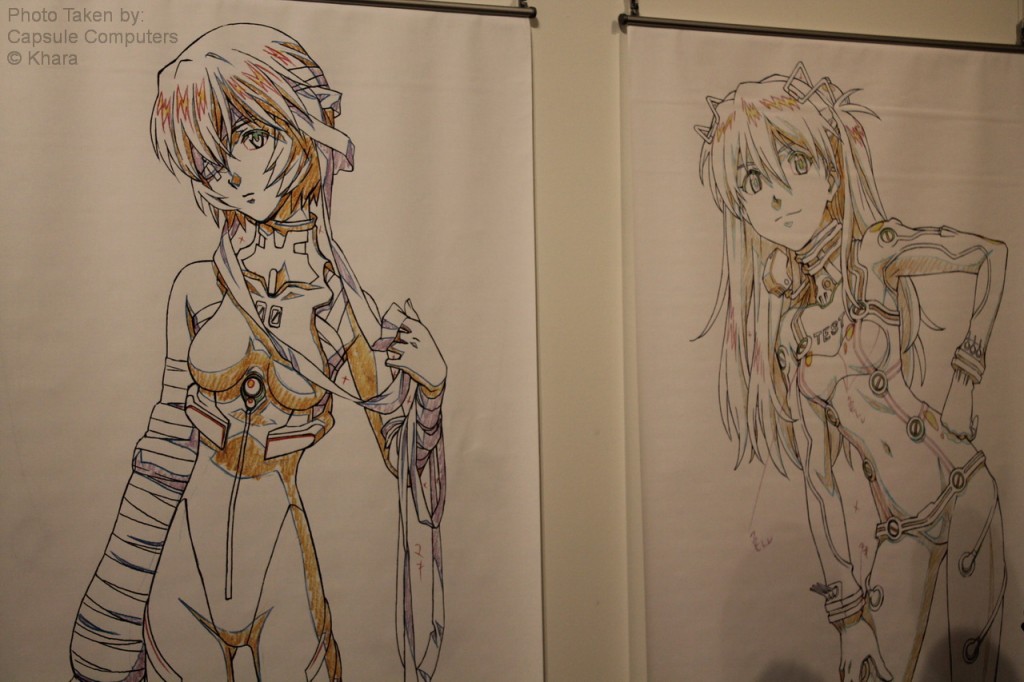 As many of you probably know, several cities in Australia are hosting the Evangelion Art Expo in succession for the first time outside Japan. An assortment of production stills and sketches are being displayed and a bunch of cool, limited merchandise from Evangelion 3.0's Japanese theatre screenings is up for sale.
Capsule Computers received permission from NERV HQ to visit Japan Foundation Sydney on May 11 to see what all the fuss is about, and we were fortunate enough to score an interview with the wonderful Yuko Miyamura and attend her Q&A panel as well. But here I'll be talking about the art gallery itself, in-case any of you missed out on this rare event.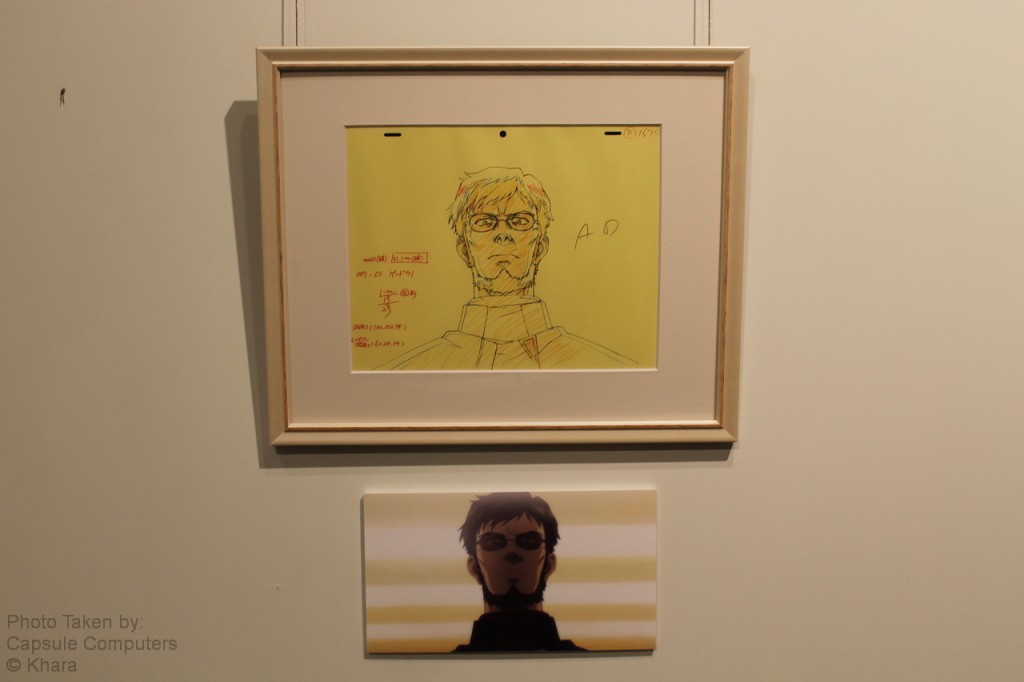 Tucked away in the business district of Sydney, Chifley Square, The Japan Foundation works tirelessly to bridge the cultural gap between Australia and the Land of the Rising Sun. Now its humble gallery space  is playing host to art from a series that connected the world to Japan's anime culture.
Being open to the public for free, the gallery is seamlessly connected from the neighbouring food court so passersby don't need to look far. Chances are they will hear it first, either from the fans milling around or the anime's iconic music playing softly in the background.
The bulk of the gallery's showpieces consists of original production sketches and memorable scenes from the ongoing Rebuild films, with a sample of the final image displayed alongside. However, fans hoping to see more from the long-awaited 3.0 film will be disappointed as further details and spoilers are kept under wraps until its overseas debut at REEL Anime later this year.
Looking at the painstaking work that was put into the Rebuild of Evangelion project makes you appreciate how monumental a task Hideaki Anno has on his hands, and the numerous delays and production length start to make sense. An awesome highlight was the hand drawn, life size tapestries of Rei Ayanami and Asuka Langley in her Test Type plugsuit. Asuka's playful pose is contrasted eerily by Rei who is covered in bandages.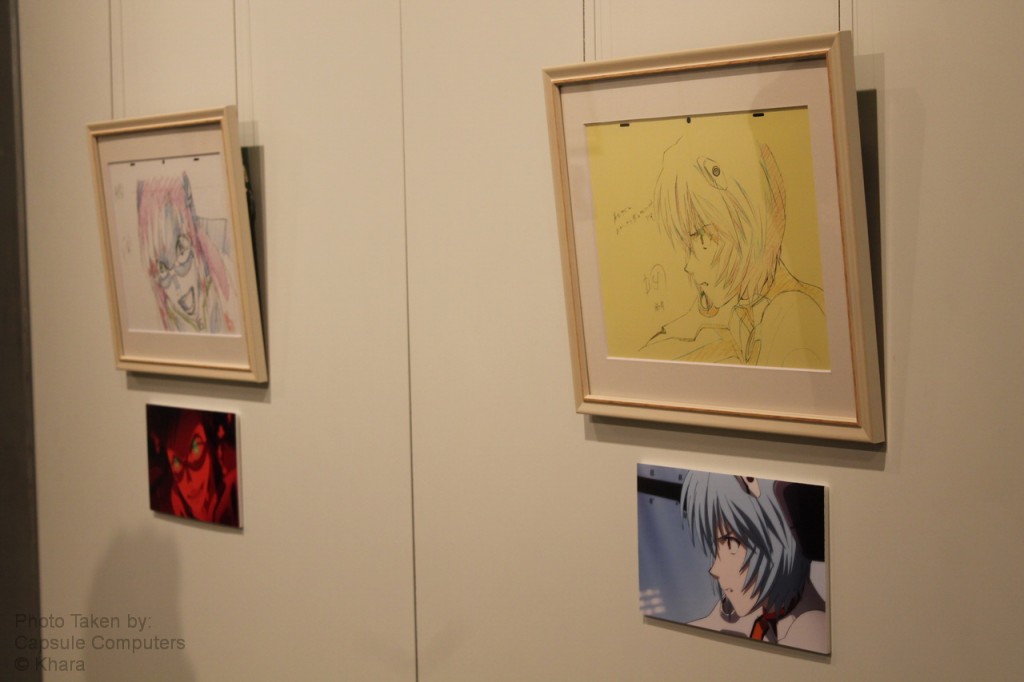 The centre of the room was dominated by a TV set up to show various scenes from Evangelion 2.0 during the different stages of production. Scenes such as Mari in her Evangelion Unit-05 launching the assault on the Third Angel or when the falling Sahaquiel is destroyed in a tsunami of blood. . From the basic sketch to the final product with added CG, attendees got to see the blueprints of their favourite scenes.
It was hard to miss the merchandise table and its long queue, covered in awesome Evangelion 3.0 loot such as mugs, towels, calendars, iPhone covers and hooded jackets. Some items sold out quick, though, such as the red jacket which I'm sure was just about gone when we arrived.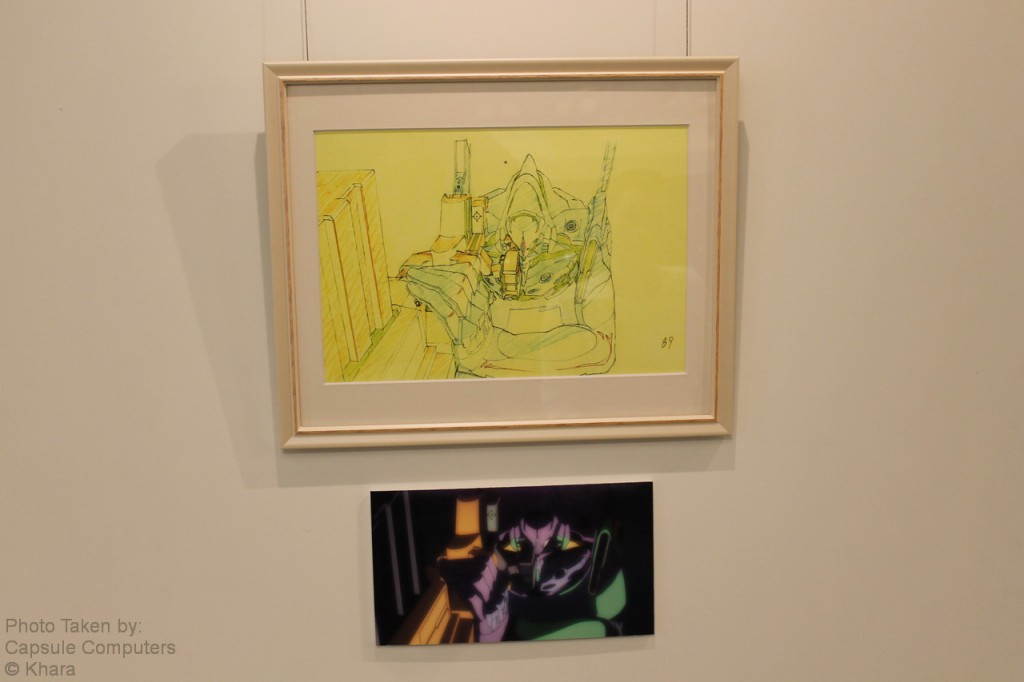 Although not exactly at bargain price, the goods weren't much more expensive than buying and shipping it from Japan. You'll also have to factor in Madman trying to break even and making these available here worthwhile. Along with these items there were also your standard Madman video releases including the slipcase re-release of Evangelion 1.11 and Evangelion 2.22 for Blu-ray, in case you don't have them yet (and you should!)
I honestly hope more like this is organised in the future as it was a valuable insight into anime production and a real treat for the fans. It's the next best thing to flying over to Japan and visiting the studios, really. A heartfelt thanks from Capsule Computers to The Japan Foundation Sydney and Madman Entertainment for their time and effort.