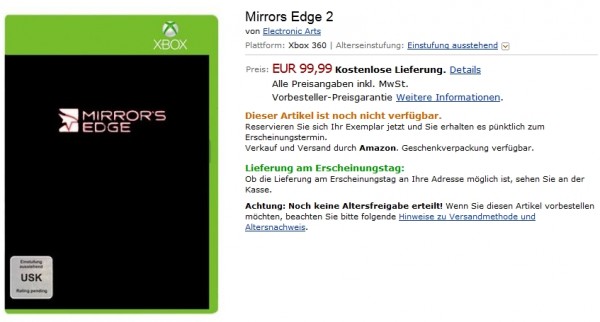 It's been five long years since we first got our taste on first-person free running video games, but a sequel to 2008's Mirror's Edge may have inadvertently been announced thanks on an online listing.
Amazon Germany has posted (though now removed) a product listing for the yet to be announced game in what looks to be an Xbox One case. An eagle eyed NeoGAF user spotted the product, but apparently it's no secret that the game has been in development for quite sometime.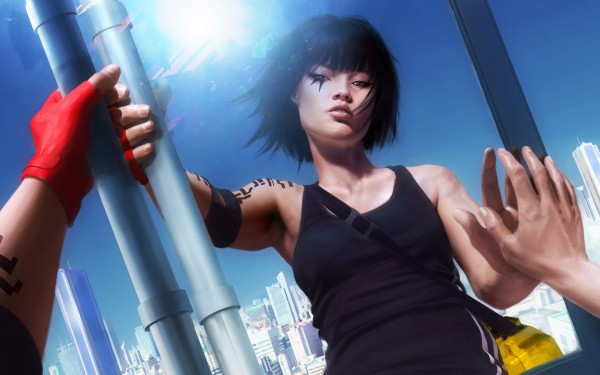 In response to the sighting, a representative from EA has simply stated:
"We appreciate fan enthusiasm for Mirror's Edge, especially fans throughout the retail channel. This is not official EA material. We have nothing to announce at this time."
With all the buzz surround the PlayStation 4 and the recently announced Xbox One, it doesn't seem too left of field that Mirror's Edge will be making a return on the next generation of consoles.