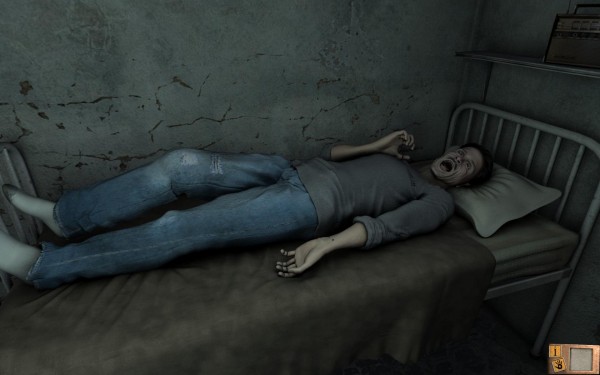 Publisher Anuman has previously shown off the heroine Ellen Cross for the newest Dracula game under the Microids label, Dracula 4: The Shadow of the Dragon, but this time around they've gone ahead and released an entire trailer. Focusing on the events that lead Ellen from Budapest to eventually getting face to face with legendary vamp, the trailer is supplemented with new screenshots from Budapest as well.
Most people will generally think things are looking bad when paintings thought to be lost at sea start to pop up at auctions in remote countries, but almost anyone will know it's going bad when the seller winds up looking like the guy up top. Ellen doesn't seem one to shy away from a mystery though, so where ever the clues lead her, she'll more than likely follow.
Players wanting to get the intel on the twists and turns Ellen will be having to confront in Budapest and beyond can watch the trailer embedded below and can check out the full sized screenshots by clicking on the images in the gallery below that. Dracula 4: The Shadow of the Dragon will be releasing Summer 2013 for PC, Mac, iPad, iPhone, and Android.