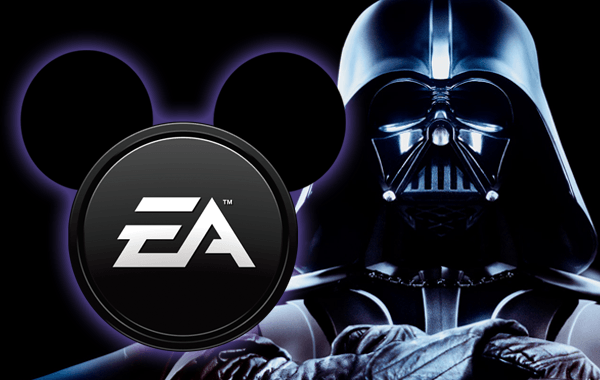 Last month, game production studio LucasArts was shut down by Disney and many feared what this would mean for future Star Wars games. Well if you are a fan of EA than you don't need to worry any further. The Walt Disney Co. has announced it has formed a multi-year deal with EA to develop new games in the Star Wars franchise.
EA will develop games for a "core gaming audience" across all interactive platforms while Disney will retain the right to develop more casual titles for mobile devices, social platforms and online. Further terms of the contract such as financials were not disclosed as of yet, but more information is expected to be released in the coming days.
EA Labels President Frank Gibeau had this to say about the new partnership:
"Every developer dreams of creating games for the Star Wars universe…Three of our top studios will fulfil that dream, crafting epic adventures for Star Wars fans. DICE and Visceral will produce new games, joining the BioWare team which continues to develop for the Star Wars franchise. The new experiences we create may borrow from films, but the games will be entirely original with all new stories and gameplay."
Both DICE (Battlefield, Mirror's Edge series) and Visceral Games (Dead Space series) are currently working on new Star Wars games that will be running on the Frostbite 3 engine while another EA owned company, BioWare (Mass Effect Series),  will continue to support free to play game Star Wars: The Old Republic.
Disney purchased Lucasfilm for over 4 billion dollars back in December has stated that a new Star Wars movie will be releasing each year from 2015. EA recently won "Worst Company in America" for the second year in a row but has stated they are trying to fix the errors of their ways. How do you feel about this new partnership ? Let us know in the comments below.