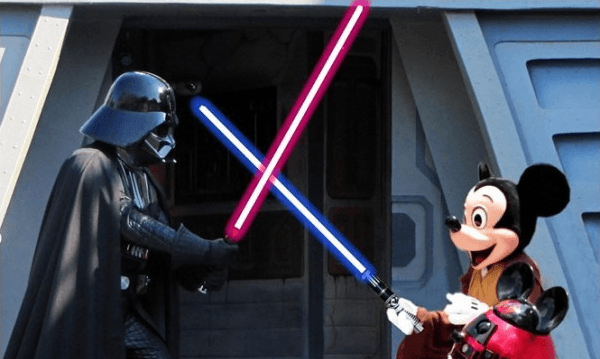 In an absolutely unexpected move, Disney have purchased Lucasfilm Ltd for $4.05 Billion dollars AND announced that Star Wars Episode VII is set for a 2015 release! Let me give you a moment for all of this to sink in…
Now that you have recovered from being blindsided, lets go over the implications. Disney purchased Marvel back in 2009 for around $4 Billion dollars and since then they have given us the Avengers, one of the best hero collaboration movies to come out in recent times, if not ever.  It also takes away total creative control from George Lucas, who will still stay on as a creative consultant. This means that we may see a return to that Star Wars magic that was the original trilogy. This may also mean that we never have to see Jar Jar Binks, ever!
Could you imagine what a director like Joss Wheddon or J. J. Abrams could do for the Star Wars franchise now that George Lucas no longer has a monopoly on the a galaxy far, far away? And what could we expect to see? The struggles of a New Jedi Order? A civil war within the New Republic? The adventures of Han and Leia's kids;  Jacen Jaina and Anakin? We will only have to wait two short years to find out. One thing is for sure, it has restored faith in this fanboy that Star Wars has a strong future.
Star Wars episode VII will go up against the Avengers and the Justice league movie. Are you happy with the news? Let's here your thoughts in the comments