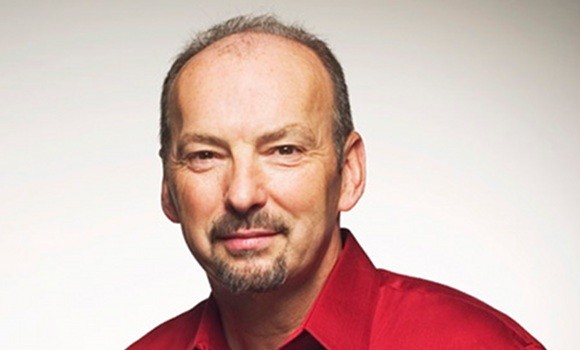 UPDATE: It happened again…EA has been named the "Worst Company in America" by Consumerist for the second year in a row. They "beat" Bank of America with 78% of the vote to claim the title… *sigh*.
---
Last year, EA was voted the winner (loser?) of The Consumerist's "Worst Company in America" web poll-based tournament. Now, in 2013, they may be poised to retain their title, but EA's Chief Operating Officer Peter Moore has come out to defend his company in their official blog, "The Beat".
I will share with you some of the highlights of the post. First off, it's nice to see that EA at least recognises their mistakes and the fact that they owe us more as Moore states;
Are we really the "Worst Company in America?" I'll be the first to admit that we've made plenty of mistakes. These include server shut downs too early, games that didn't meet expectations, missteps on new pricing models and most recently, severely fumbling the launch of SimCity. We owe gamers better performance than this.
But then, Moore gets defensive in a way that presents no truly valid counterpoints on some of the following "charges", so to speak:
Some of these complaints are 100 percent legitimate – like all large companies we are not perfect. But others just don't hold water:

Many continue to claim the Always-On function in SimCity is a DRM scheme. It's not. People still want to argue about it. We can't be any clearer – it's not. Period.
Some claim there's no room for Origin as a competitor to Steam. 45 million registered users are proving that wrong.
Some people think that free-to-play games and micro-transactions are a pox on gaming. Tens of millions more are playing and loving those games.
We've seen mailing lists that direct people to vote for EA because they disagree with the choice of the cover athlete on Madden NFL. Yes, really…
In the past year, we have received thousands of emails and postcards protesting against EA for allowing players to create LGBT characters in our games. This week, we're seeing posts on conservative web sites urging people to protest our LGBT policy by voting EA the Worst Company in America.
So, here are the problems with those rebuttals. Moore tells us that SimCity's always online requirement is not a DRM scheme, but EA has done nothing to assure us. It's still always online, even though it apparently doesn't require it after all. So, make it offline and prove it's not a DRM scheme. I could simply say "no it isn't" to any argument… And 45 million registered users on Origin? There is that many users only because EA has pulled most of their catalog from Steam and elsewhere, and FORCES its download to even run and update its games. I'd just like to iterate that we here at Capsule Computers have had nothing but good interactions with EA Australia, and this is my sole reaction to the blog post in question.
I implore you to read the entire post, and voice your own opinions and constructive criticisms to the points made. It should also be clarified that this poll relates to the consumer world only, so companies like BP should not, in fairness, be mentioned (old example, I know). BUT, having said all of that, a game developer being named "Worst Company in America" just doesn't sit right with me. Worse than Bank of America? I think not. I personally hope they do not "win" a second year in a row, but what do you guys think?