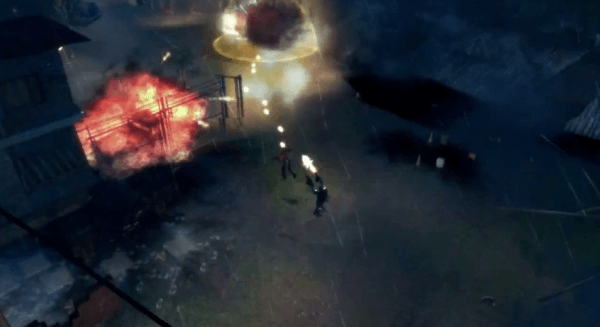 Deep Silver and Rubicon Orgnization announced their upcoming downloadable title Narco Terror today. Rick Quinn's daughter has been kidnapped by Delgado, a drug cartel leader, and Quinn will kill anyone who stands between his daughter and freedom. Players will have access to a huge arsenal of upgradable weapons and vehicles in both side scrolling and top down segments.
Deep Silver and Rubicon Organization has released a trailer featuring explosive gameplay footage and a short cutscene.
The game's features drop in and out multiplayer available both online or locally. Narco terror will be available for PlayStation 3 on the PlaySation Network, Xbox 360 through Xbox Live Arcade, and for PC. The game will be released sometime this summer.