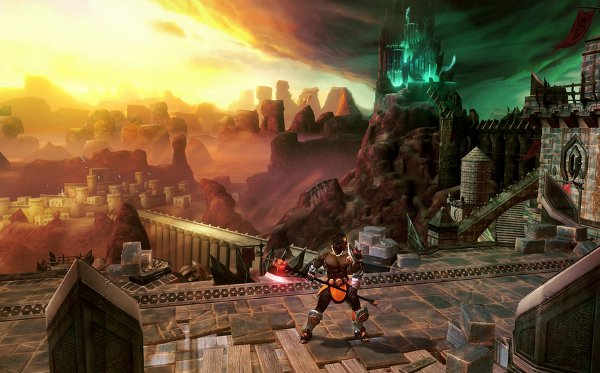 While it is odd to see same-day DLC arrive for a game that just hit consoles in a digital format, those already playing Sacred Citadel will be happy to know that the "Jungle Hunt" pack for the game has been released for $4.99 (400 Points) across all platforms.
Here are some details:
The "Jungle Hunt" DLC offers an all new chapter of the Sacred Citadel story, a brand new setting as well as three exciting bonus levels. This DLC will be available for 400 MS points or 4,99 USD / Euro.

The battle has been won, but the war is not over yet for the battle hardened heroes of Sacred Citadel! "Big Mama", the malodorous leader of the evil Grimmocs has escaped into the menacing jungles of Ancaria with a sacred relic. The heroes will need to bring "Big Mama" to justice and retrieve the valuable item.

Just as they did during the main campaign of Sacred Citadel the four unique character classes need to gather once again and combine their different skills in this exciting co-op adventure.
While the release has some odd timing, it is nice to see support already added in for a new title – even though it's a bit questionable of why we didn't see this expansion of sorts make the cut. Deep Silver have a lot of faith in Sacred Citadel from the looks of it, and let us hope that this support continues if the game proves to be a success.