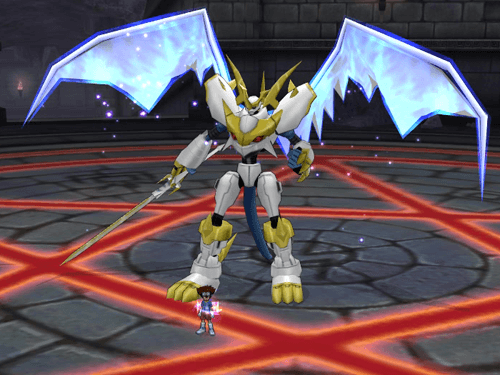 Joymax have revealed a new heroic Digimon character for their wildly popular MMORPG Digimon Masters. The new Digimon is Imperial Dramon Paladin mode, an upgraded form for Dramon that only the most experienced and well-seasons Digimon Tamers will be able to handle.
Imperial Dramon Paladin Mode was first seen in Digimon Adventure 02 and in Digimon World 3. He is one of the strongest Digimon in Digimon Masters and can destroy the majority of Digimon in the game with relative ease. His explosive damage is even 10 times bigger than the Mega Crusher. This Digimon will become available on the 7th of May.
You can start playing Digimon Masters now here to get ready to tame the legendary Digimon Imperial Dramon Paladin Mode.