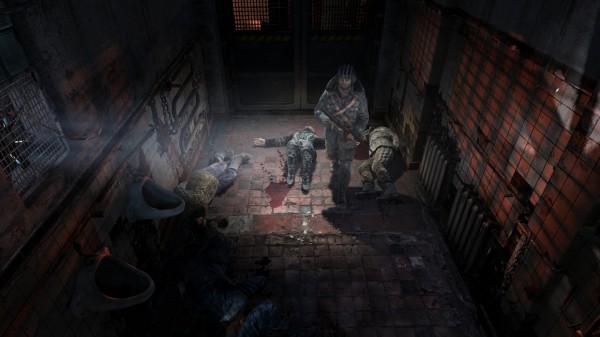 Less than one day from Metro: Last Light's release of the final Ranger Survival Guide video series, developer 4A Games and publisher Deep Silver have more news on the game. It seems that Metro has made it through the certification process, meaning that the game is prepped and ready to manufacture discs for the May 14th release date.
Now, it seems, would be the ideal time for true fans of the series to pre-order Metro: Last Light to get the Limited Edition that will come with the Ranger Mode DLC, that will provide the prefect environment for true Rangers from no HUD, to tough enemies, to less resources, but on the flip side the Russian AKSU rifle and 100 bonus rounds of ammo.
Featuring a plot written by Dmitry Glukhovsky, the author of the Metro book series that inspired the games, Metro: Last Light plops players in the middle of the now post-apocalyptic Moscow in the year 2034. Filling the mask of Artyom, players must try and survive all the Metro has to throw at them from mutants, to others factions.
Players will be able to suit up and explore through the tunnels of Metro: Last Light when it releases in North America May 14th, or May 17th everywhere else.  Also check out our hands on preview for Metro: Last Light here.