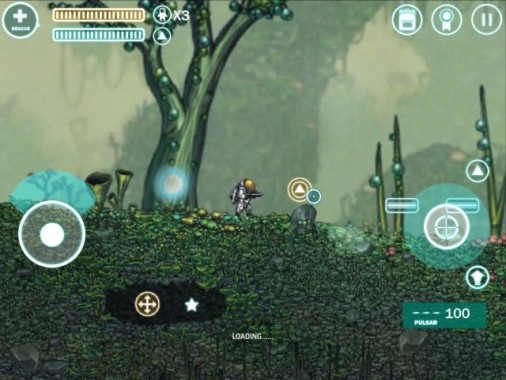 Perhaps you've heard of Capsized+ by independent game developer indiePub? Well, if you haven't you should definitely check them out! To help ease some stress off you on the final day of tax season, they're cutting you one heck of a deal.
Capsized+, one of the company's premiere games, is available on the iPad for only $0.99 USD. The game is normally $2.99.  That's, like, a 2,014% savings! Ok…it might be closer to 66%, but who's counting?
Regardless, I'm sure you're tired of working on your taxes. Surely you're ready to step away and blow the crap out of some aliens, right? That would surely help ease some stress. Capsized+ is what you're looking for, then.
For the entire week, Capsized+ will be available for that $0.99 price tag. For that price you'll get hours of sci-fi entertainment with lush environments, enemies waiting to tear you apart, and great touchscreen controls.
The sale will go from April 15 all the way through Sunday, April 21. The game is also currently being developed for Xbox Live, PlayStation Network, Mac, and Android devices.
For more information you can check out the official indiePub website or hit them up on their Facebook page. You can also go straight to the Capsized+ iTunes page here.