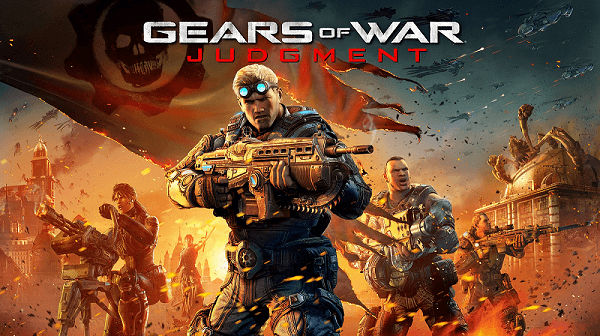 The folks at Epic and People Can Fly can finally breathe a sigh of relief.  Gears of War: Judgment, the newest title in the award-winning franchise, has finally hit store shelves today.
Set before the original Gears trilogy, players will take on the roles of Baird, Cole, and the rest of the Kilo squad as they stand trial.  The game features a "testimonials"-based story, new multiplayer modes, new weapons, and more.
Said Alan Van Slyke, Epic Games Senior Producer:
"Our goal for 'Judgment' was to deliver an intense experience that gets back to the gritty, visceral action that defined the original 'Gears of War,' while also pushing the franchise into some bold, uncharted territory."
Judgment introduces several firsts to the franchise, including the "Smart Spawn System" that ensures encounters are fresh, even if you've already played through a segment before.  It also introduces the "Mission Declassification" system, which allows players to ramp up the difficulty of a mission for more story.  Judgment also introduces a new cooperative gametype called Survival.
Players that are interested but unable to get to the game yet can check out the game's page and the OverRun demo on Xbox Live.  Be sure to check out our coverage and interviews as well, and keep your eye out here for our upcoming review.