Page 1 Page 2 Page 3 Page 4 Page 5 Page 6 Page 7 Page 8 Page 9 Page 10 Page 11 Page 12 Page 13 Page 14
BONUS FEATURES!
What? You thought we would end this show without something extra? Well, At Capsule Computers, we love to have fun with everything we do. In favor of that whole aspect of entertainment for our readers, we sat down and did a deliberation for the Game of The Year Awards, recorded everything, and stapled it all together so you could see how these awards won their coveted prizes.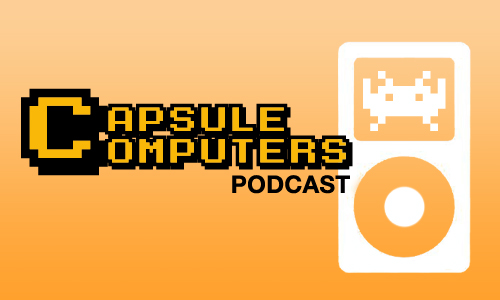 This podcast is hosted by Dustin Spencer, and features Editor and Chief Philip Federico, Managing Editor Travis Bruno, Seniors Editors Benjamin Webb and Luke Halliday, as well as Editors Claire Phillips, Joshua Moris, Joshua Spudic, Brad Webster, Zac Elawar, and Simon Wolfe – who all came together and fought for their favorites to decide who would win each award.
Enjoy the Podcast down below, and let's here it for an even better 2013!
• SUBSCRIBE: iTunes Podcast Channel | Podcast RSS Feed
• DOWNLOAD: iTunes | MP3 (right click/save as)
Send all your video game or podcast questions, hints, suggestions, answers to questions and feedback to podcast@capsulecomputers.com
Play Hard Or Don't Play At All!
Capsule Computers Pty Ltd – Media Gaming News, Reviews, Interviews & Competitions 2009-2011. All rights reserved
CAPSULE COMPUTERS PTY LTD
Company Number : 147881794
Page 1 Page 2 Page 3 Page 4 Page 5 Page 6 Page 7 Page 8 Page 9 Page 10 Page 11 Page 12 Page 13 Page 14