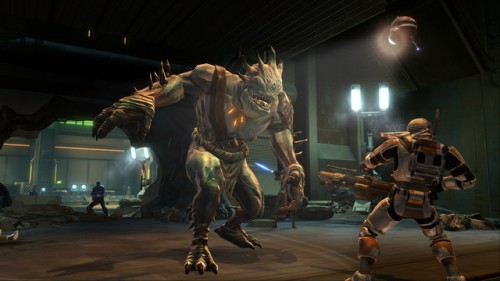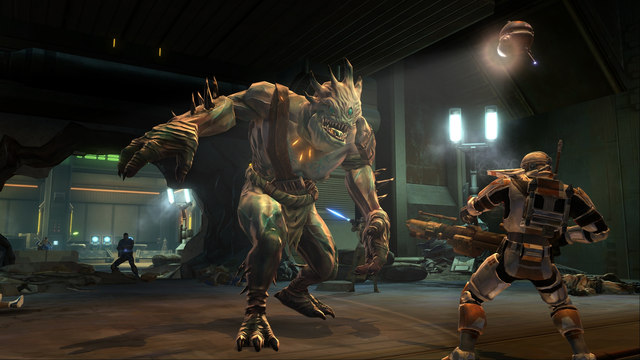 Star Wars: The Old Republic will be getting its 1.2 update next month, and in order to get more people hooked on the proverbial crack that is an MMO, Bioware and EA have announced that as of March 6th players can invite friends who haven't previously played the game to a seven-day free trial.
The trial would allow SWTOR visitors to play up  until the fifteenth level of every class in the game, and they would then have to buy the game to unlock further play time and increase the level cap to the normal 50. The kicker is, they'll get the game at a discounted price if they buy it digitally.
The 1.2 Update will include a new Operation and Warzone, as well as a new Flashpoint: Lost Island will continue the story from the Flashpoint in the Rise of the Rakghouls update as players keen on raiding will investigate a mysterious island which is the source of the Rakghoul virus virus outbreak. The patch will also bring forth the much vaunted Legacy system, which will allow players to connect their characters as family members, thus unlocking new race options and companion alignments.
So if you have a friend or two who have been on the fence about joining the Jedi or murdering with the Sith, now is the time to give them a taste of SWTOR. This is a limited time offer only, after all.
If you want more details on Patch 1.2, they've been busting them out faster than Han could shoot Greedo over at the SWTOR Twitter page.