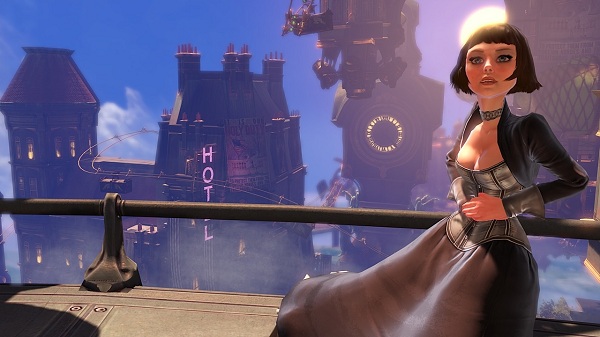 Ken Levine, game producer at Irrational games, has revealed that the Playstation Move support for the Playstation 3 version of Bioshock Infinite will be included at launch. The Move support was revealed at the 2011 E3 Expo during Sony's media conference. Levine revealed the information with an interview with Eurogamer. This is the first new information since the revelation of the Move support.
In the interview with Eurogamer, Levine found it hard to explain how the Move will work in the game. He even created an analogy for it:
"Talking about Move support is like talking about music. It's hard to do."
He suggests that the only way to explain the Move support is for the player to experience it:
"You've got to put the thing in somebody's hand and say, 'here's our Move support. How does it feel to you?'

"We're definitely going to be doing that at some point. But it's hard to talk about because it's like, 'hey, does it feel good? Does it feel right? Does it break down barriers of interface for you?'

"That's the goal of Move, right? It's to make you forget you're playing with a controller. It's to make that much more transparent. The proof's going to be in the pudding."
In addition to Move support, the Playstation 3 version will also include a copy of Bioshock. Bioshock Infinite will be released on October16. It will also be released for the Xbox 360 and PC.