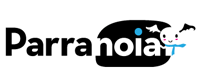 How good are clubs? They're full of stuff like people and… clubs. Seriously, they're great. A lot of us SMASH! people used to be in clubs and look what happened to us!-SMASH! Official Website
Amoungst all the various vendors and booths at SMASH!, a few were occupied by various clubs and groups. I spoke to a member named William of a club parramatta-based group of University students called ParraNOIA, who aims at spreading anime awareness. Coming from the western suburbs of Sydney myself, I was particularly interested and spoke to him about what they do. You can see the breif interview ebedded below, and you can vist their website, their Facebook group here, and access their forums here. My fellow editor did a few written interviews with various booths from the artist circle which you can check out here.
The also did interviews with some other clubs which you can see here.