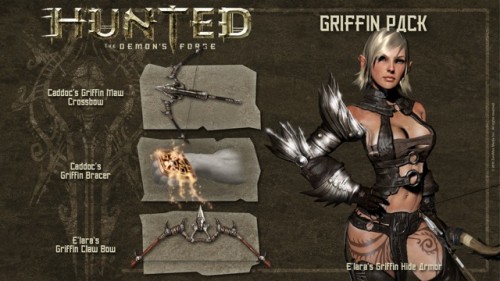 We don't even have a set release date yet, but Bethesda is already giving out the pre-order bonuses to select retailers in North America. Isn't it a bit odd that they are already tempting us towards retailers when buyers don't even know when they may be getting their pre-ordered game. But I digress we have various armors, weapons, bosses, and level bonuses depending which retailer you take a turn at purchasing from for Bethesda's upcoming RPG.
The above picture shows off the Griffin Pack which is available from Best Buy and includes:
Caddoc's Griffin Bracer – exclusive magical artifact which improves Caddoc's magical abilities
Caddoc's Griffin Maw Crossbow –  exclusive crossbow used by Caddoc
E'lara Griffin Hide Armor –exclusive armor used by E'lara
E'lara's Griffin Claw Bow –  exclusive repeating bow used by E'lara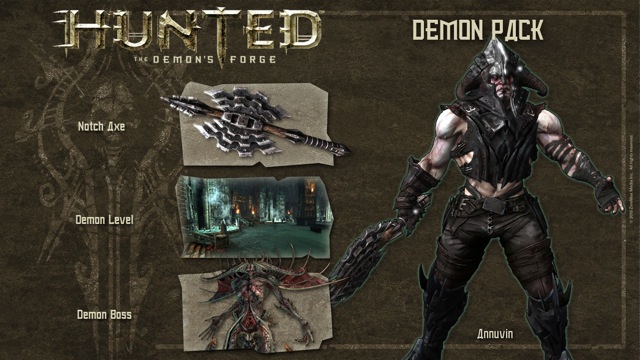 There is also the Demon Pack which will be available only from Amazon.com and Direct2Drive pre-orders:
Demon Boss — Demon boss unlocked in Crucible
Demon Level — Demon boss level unlocked in Crucible
Annuvin — Annunvin character skin unlocked after completing the campaign
Notch Axe — Caddoc's notch axe unlocked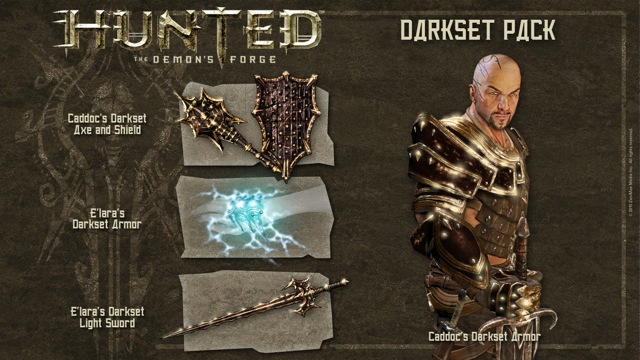 Perhaps the retailer that started the whole pre-order bonus craze that has gripped many game releases, GameStop, will be offering the pre-order bonus of the Darkset Pack:
Caddoc's Darkset Armor — exclusive shoulder armor for Caddoc
Caddoc's Darkset Axe & Shield — exclusive Darkset Axe and Shield used by Caddoc
E'lara's Darkset Armor — exclusive magical artifact which improves E'lara's magical abilities
E'lara's Darkset Light Sword — exclusive Darkset Light Sword used by E'lara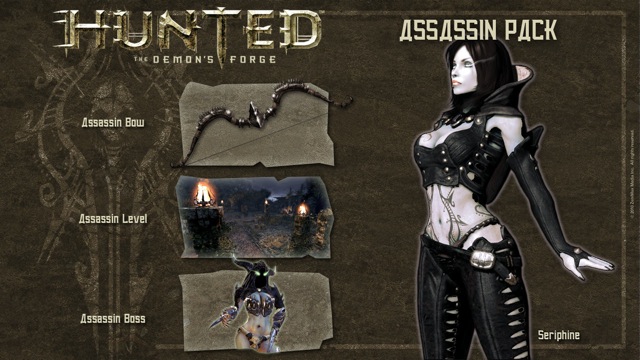 Last but not least we have the Assassin Pack for those of us who prefer mysterious additions to our games. WalMart will be providing this pre-order pack.
Assassin Boss — Assassin boss unlocked in Crucible
Assassin Level — Assassin boss level unlocked in Crucible
Seriphine — Seriphine character skin unlocked after completing the campaign
Assassin Bow — E'lara's Assassin bow unlocked