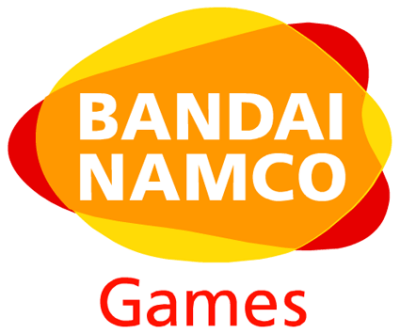 We already brought a story of the new adventure "Majin and the Forsaken Kingdom" today (CLICK HERE to view the preview) but Namco also has eight other games coming out this year. I will now run all of our readers through what can be expected in this awesome line-up!
Active Life Explorer
Release Date: Fall 2010
Console(s):Nintendo Wii
Using the Wii Mat which will be available in a bundle upon release,(game also will be sold separately for those who have the mat) players will explore twilight jungles, ancient ruins, lava-flooded caves, frozen ice packs and more while looking for treasure. Each themed level will have many obstacles and traps to overcome as well.
Up to 8 players can play in cooperative or competitive modes with difficulties being changeable depending on the skill of each gamer involved. Free Play will offer access to individual challenges and the game will also feature Treasure Trials Mode which will let players try their hand at challenging objectives to complete putting their skills to the test.

"ACTIVE LIFE EXPLORER takes the ACTIVE LIFE series' signature full-body motion gameplay to new frontiers," said Todd Thorson, director of marketing and public relations at NAMCO BANDAI Games America Inc. "With a fresh set of challenges based on exhilarating treasure hunting quests, great escapes and thrill-seeking crusades, the game keeps pulses pounding and offers a fun way to get everyone active."
The Active Life series is nothing new for the Wii, and if you are looking for a good family title or something to play while entertaining friends this could be for you.
Clash of the Titans
Release Date: (US) July 27th, 2010 (Now Available for AU & EU)
Console(s): Xbox 360, Playstation 3
Based on the upcoming blockbuster, Clash of the Titans will put gamers in control Perseus who is on a quest for vengeance against the god of the underworld, Hades, after Hades killed his family.
Players will have over 80 customizable sub-weapons to help with their journey has they run into over 80 different mythical beasts such as Medusa and the Kraken. The game can also be completed with a friend. Traveling through the beautiful scenery of mountains to the dark abandoned lost temple, you can now complete Perseus' quest straight from the film which is scheduled to hit DVD along side the much anticipated release for the 360 and PS3.
Clash of the Titans has already went gold in video game sales worldwide, and with the US release hitting just in a few days, even more success is almost a sure thing.
Enslaved: Odyssey to the West
Release Date: October 8th, 2010
Console(s): Xbox 360, Playstation 3
In this new action/adventure, Enslaved: Odyssey to the West will take players on a journey as two unique characters,Monkey and Trip. The two will form a surprising alliance to make their way through a post-apocalyptic America. The game will feature an engrossing storyline with the complex stories of the main characters, as well as the gameplay featuring a mix of combat, strategy and environmental exploration.
For those wanting something different and exciting to play later this year, Enslaved: Odyssey to the West will be a top choice. A cinematic gaming masterpiece inspired by the classic Chinese novel "Journey to the West," Enslaved features Andy Serkis (Lord of the Rings, King Kong) as dramatic co-director and lead character Monkey, a story co-written from the pen of Alex Garland (The Beach, 28 Days Later), and music by acclaimed composer Nitin Sawhney.
Knights Contract
Release Date: TBA 2011
Console(s): Xbox 360, Playstation 3
Horror AND Fantasy. This mix of genre has always appealed to me. Knights Contract is a new Fantasy-Horror which will be set in the time of magic and swordsmen. The game promises to bring stylized over-the-top action into full play into the fantasy filled world.
Knights Contract follows the twisted tale of Heinrich, an immortal executioner, and Gretchen, a resurrected witch. Once the victim of Heinrich's blade by the order of the game's antagonist, Dr. Faust, Gretchen now has him under her control as the two must work together to rid the land of the supernatural foes who are cursing its people with the black spell of death.
With witchcraft and brutal power, players will use these techniques to restore order to the land. You can also unleash devastating finishing moves and damage your foes in many ways. However, players must also keep a close eye on Gretchen as her mortality is the key to the duo's survival as Heinrich can never be vanquished. It's time to let the combos fly and lay waste to the hordes of darkness with a liberal dose of medieval panache.
Naruto Shippuden: Ultimate Ninja Storm 2
Release Date: Fall 2010
Console(s): Xbox 360, Playstation 3
Naruto fans can rejoice as Naruto Shippuden: Ultimate Ninja Storm 2 is releasing this fall. Over 40 characters from the much loved series will be playable in this newest installment. One of them has been announced as Lars from the Tekken series who was added as an unlockable with his Tekken 6 costume designed by Naruto creator Masashi Kishimoto.
Ultimate Ninja STORM 2 faithfully recreates the anime series and envelops players into the mythical world of ninja with new expansive environments, missions, battle systems and gameplay modes. While there are two sides to every story, Naruto Shippuden: Ultimate Ninja Storm 2 has three. Encompassing the Naruto Shippuden story arc, the game has a deep three-part story mode that have players living different as well as daring ninja lives through the eyes of Naruto, Sasuke and Jiraya.
Whether you are a huge Naruto fan or just have a love of explosive fast paced battles with the classic anime flare, this game is a strong fighter in this year's huge list of releases.
Dragonball: Raging Blast 2
Release Date: Fall 2010
Console(s): Xbox 360, Playstation 3
Another huge anime video game release this year will be Dragonball: Raging Blast 2. This sequel will be even more packed than the original Raging Blast, featuring over 90 characters! 20 are new to the Raging Blast Series so this will be an excellent addition to the already huge franchise.
The story will be told with traditional cut-scenes which will please the fans of the series as all will stay true to the popular anime. Destructibility of environments is nothing new no any Dragonball game, but now as you destroy the familiar worlds, it will have more of an effect on your gameplay.
Running at 60fps, the game produces faster and smoother animations than ever before, further enhanced by countless new visually stunning special effects. With seven game modes, original Japanese voices, loads of incredible unlockable treats, fully optimised 5.1 sound, ultra-realistic HD visuals, dazzling never-before-seen visual and camera effects, and a new combo system, the latest chapter in the irrepressible saga will be an unmissable treat for fans.
Pac-Man Party
Release Date: Fall 2010
Console(s): Nintendo Wii
Gamers have always argued about the most popular series of all time, and one of the top contenders has always been Pac-Man. 30 Years ago, Pac-Man graced arcades everywhere, gobbling up quarters and ghosts everywhere, causing players to battle for their three initials on the top ten leaderboard. Pac-Man Party is set to come out on the Wii and bring traditional Pac-Man play to a whole new generation with many new features.
With over 45 new mini-games players can go in alone or with friends on all sorts of new challenges with the yellow hero and all of his friends. Depending on a player's mood, they can select three modes of play. Story mode gives players the opportunity to explore all the game board worlds and meet new characters. Mini-Game mode offers a quick fix for those who want the sudden rush of competition without the commitment. Party mode provides a more in-depth party experience that has up to four friends traveling across different themed boards in a race to collect the most points. To raise the stakes a bit more, players can strategically build and develop property on any given space which will increase their wealth and provide the quickest route to victory. To help level the playing field and to encourage big comebacks, Power Cookies can be unleashed to increase a characters size or put extra force and speed behind each movement.
Adding a bit of retro flavor, PAC-MAN Party will also feature a Classic mode where players can kick it like it was the 1980's and experience the original arcade versions of PAC-MAN, Galaga and Dig-Dug.
Time Crisis: Razing Storm
Release Date: Fall 2010
Console(s): Playstation 3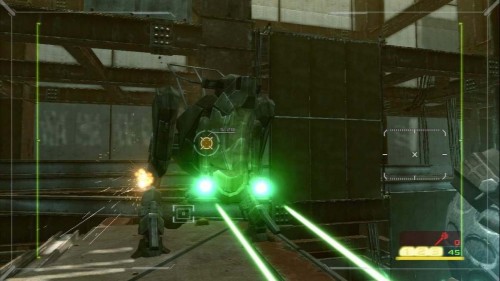 Grab your gun and get ready for the newest addition to the Time Crisis series. Time Crisis: Razing Storm will use both the Playstation Move motion controller or Guncon Controller for precise gameplay.
As apart of an elite special operations unit, you must set out to capture the mastermind of a terrorist group planning to start war with the United States.
Time Crisis: Razing Storm will feature extensive gameplay modes that combine the series' traditional shooting action with fully destructible environments. Arcade Mode will provide the perfect coin-op adaptation as players experience the adrenaline rush of defeating a chaotic onslaught of enemies. Much like the arcade experience, a friend can drop in and out at any time during the action. In Story Mode, players are able to freely move about the stages as a member of the elite Delta Team. With an arsenal of weapons at their disposal, players can navigate through different areas and silence anyone or anything that stands in their path. They can also strategically take cover behind objects, as well as lock onto enemies with the new Auto Look function.
New to the series, a multiplayer Online Battle Mode will allow up to eight players from around the world to participate in cooperative and competitive fun. For a change in pace offline, Sentry Mode offers up to four players the opportunity to stop prisoners from escaping during a penitentiary riot that unfolds in the beginning of the main story.
What a year this will be from Namco. It seems every type of gamer will have something for them from classic arcade titles to fantasy and adventure epics. With rumors floating around of even more titles as well, keep checking back to see reviews and even more news as these titles release throughout the year!