CiV5 is comng soon.  Announced today check out the official press release and screen shots after the break.  For more information make your way over to the newly created Civilization 5 official website : http://www.civilization5.com/ for more information, make sure you alsos register with Civ5 Twitter and also for the mailing list and forum from the site.
Check out the screenshots at the end of the press release
Thursday 18th February/… 2K Games, a publishing label of Take-Two Interactive Software, Inc. (NASDAQ: TTWO), today announced that Sid Meier's Civilization® V, the newest entry from the genre-defining strategy-based franchise, is currently in development at Firaxis Games for PC. Civilization V reinvigorates the classic turn-based strategy genre with an astonishing new engine built from the ground-up for this flagship edition of the Civilization franchise. Players are introduced to an entirely new combat system, deeper diplomatic interactions and a cavalcade of expanded features that deliver a fully immersive experience providing hours of entertainment as players build and defend their empire on their quest to become the greatest ruler the world has ever known.
READ MORE AFTER THE BREAK
Civilization V takes this definitive strategy game series in new directions with the introduction of hexagon tiles allowing for deeper strategy, more realistic gameplay and stunning organic landscapes for players to explore as they expand their empire. The brand new engine orchestrates a spectacular visual experience that brings players closer to the Civ experience than ever, featuring fully animated leaders interacting with players from a screen-filling diplomatic scene and speaking in their native language for the first time. Wars between empires feel massive as armies dominate the landscape, and combat is more exciting and intense than ever before. The addition of ranged bombardment allows players to fire weapons from behind the front lines, challenging players to develop clever new strategies to guarantee victory on the battlefield. In addition to the new gameplay features debuting in Civilization V, an extensive suite of community, modding and multiplayer elements will also make an appearance.
"Sid Meier's Civilization franchise has been recognized as one of the greatest PC game franchises of all time with millions of units sold worldwide," said Christoph Hartmann, president of 2K. "Civilization V takes the franchise further by offering players a more immersive experience with deeper strategies; heightened tactical combat; vast, realistic landscapes to explore, battle over and claim as their own; and an in-game community hub where Civ fans can share content and compete against each other without leaving the game. This marks a new era that will forever change the franchise responsible for sleep deprivation and reduced productivity for nearly two decades."
"Each new version of Civilization presents exciting challenges for our team," said Sid Meier, director of creative development at Firaxis Games. "Thankfully, ideas on how to bring new and fun experiences to Civ players never seem to stop flowing. From fully animated leaders and realistic landscapes, new combat tactics, expanded diplomacy and shared mods, we're excited for players to see the new vision our team at Firaxis has brought to the series."
In addition to Civilization V, Firaxis Games is also currently developing Sid Meier's Civilization® Network™, a Civ game for Facebook. With Sid Meier leading design, Civilization Network will offer yet another option for world domination to both the casual gamer and the biggest fans of the series. It's another way to access the famously addictive world of Civilization.
For more information on Sid Meier's Civilization V, please visit www.civilization.com. To find out more about Sid Meier's Civilization Network visit www.facebook.com/civnetwork.
2K Games is a division of 2K, a publishing label of Take-Two Interactive Software, Inc. (NASDAQ: TTWO).
About Firaxis Games
Firaxis Games™ is one of the world's premier game development studios, and home of legendary designer Sid Meier. Firaxis has developed some of the most successful and award-winning computer and video games on the market today including: 2005 PC Game of the Year – Sid Meier's Civilization IV®, the expansions Civilization IV: Warlords®, Civilization IV: Beyond The Sword™, and Civilization IV: Colonization™, the blockbuster Sid Meier's Civilization® III series, Sid Meier's Pirates!® (PC, Xbox® and PSP®), Sid Meier's SimGolf™ and Sid Meier's Railroads!™. Firaxis legacy titles include the Sid Meier's Civil War Series! ™ (Gettysburg!, Antietam!, and South Mountain), and the Sid Meier's Alpha Centauri® series. In 2005, Firaxis Games was acquired by Take-Two Interactive Software, Inc., joining its 2K publishing label. The company released Sid Meier's Civilization® Revolution™ for console and handheld platforms to great critical acclaim and is currently developing Sid Meier's Civilization V® for the PC and Civilization® Network™ for Facebook.
About Take-Two Interactive Software
Headquartered in New York City, Take-Two Interactive Software, Inc. is a global developer, marketer, distributor and publisher of interactive entertainment software games for the PC, PlayStation®3 and PlayStation®2 computer entertainment systems, PSP® (PlayStation®Portable) system, Xbox 360® video game and entertainment system from Microsoft, Wii™, Nintendo DS™, iPhone™ and iPod® touch. The Company publishes and develops products through its wholly owned labels Rockstar Games and 2K, which publishes its titles under 2K Games, 2K Sports and 2K Play. Take-Two also distributes software, hardware and accessories in North America through its Jack of All Games subsidiary. The Company's common stock is publicly traded on NASDAQ under the symbol TTWO. For more corporate and product information please visit our website at www.take2games.com.
All trademarks and copyrights contained herein are the property of their respective holders.
–
Screenshots :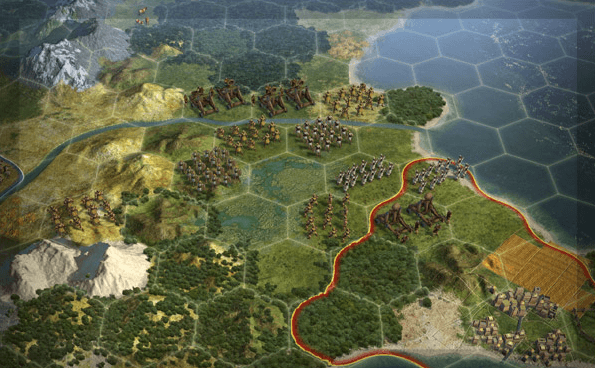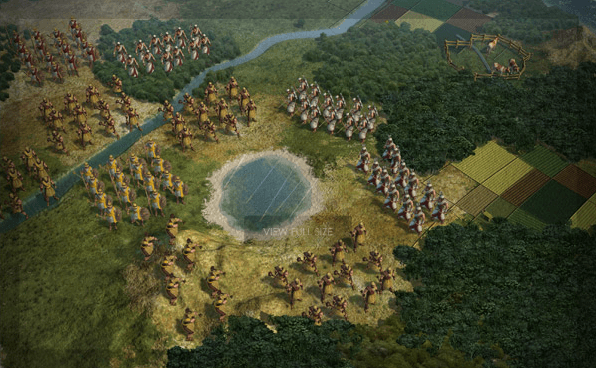 Who's pumped up for this ? I know a few people I know are !! are you one of them 🙂 Let us know and what your looking forward to seeing and doing in Civ5