Studios: One Race Films, Revolution Studios, Roth Kirschenbaum Films
Publisher: Paramount Pictures
Platforms: Cinema
Release Date: 19th of January, 2017 – Tickets Available Here
Overview
It has been almost 15 years since the first xXx film and 12 since its sequel, xXx: State of the Union. In 2017 we finally have a third instalment in this franchise, xXx: Return of Xander Cage bring back from the dead the original film's protagonist, the eponymous Xander Cage. My first impressions of the film (and its release in January) gave me the impression that it would be an ultimately forgettable action flick in a franchise which isn't exactly known for its staying power. Did this film meet or exceed my expectations? Read on, dear reader, read on…

Story
The film picks up with a reintroduction of the head of the NSA-led XXX program, Augustus Gibbons (Samuel Jackson), who is almost immediately killed by a falling satellite. His death prompts his successor, Jane Marke (Toni Collette) to investigate the a mysterious device known as a Pandora's Box which can use satellites as weapons to crash down upon a target. As she presents her evidence to high level intelligence officials, the meeting is disrupted by unknown agents led by Xiang (Donnie Yen), Serena (Deepika Padukone), Talon (Tony Jaa) and Hawk (Michael Bisping). This prompts the CIA to locate and re-activate Xander Cage (Vin Diesel) who begins to track down these enigmatic individuals by assembling his own team of eccentric and talented individuals.
Let me get this out of the way by stating that the story is pretty much completely nonsensical and at times downright stupid. It pays lip service to wider ideas about civil liberties, nationalism, and the growing surveillance state, but it doesn't really approach it in any nuanced or interesting perspective. The story largely focuses on Cage attempting to obtain the plot McGuffin from the villain who, for a number of reasons, changes a number of times. The constantly changing antagonists do give the film a somewhat inconsistent pace but at least it's able to continue picking up and maintaining the tension for narrative arcs.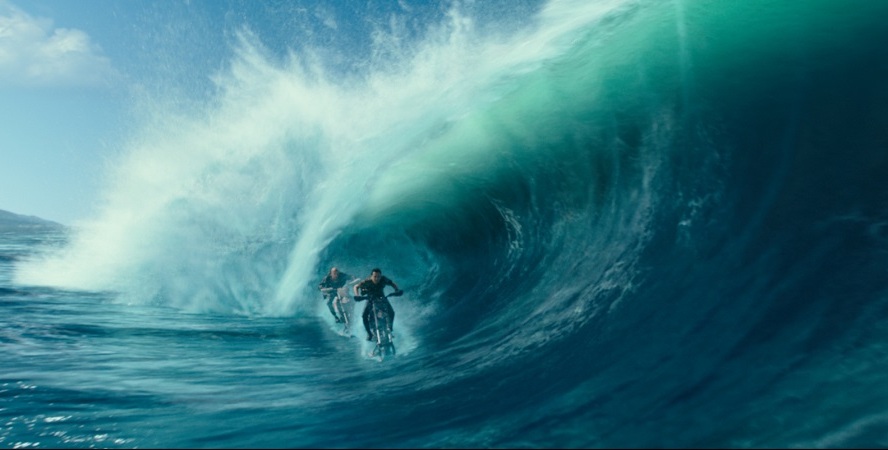 Although this story is completely ridiculous, the film at least bears some semblance of self-awareness and revels in its outlandishness. There is pretty much nothing subtle in this movie, whatsoever. The protagonist engages in a deadly game of grenade hot potato with not just one grenade but two. They also don't just seduce one femme fatale but a whole harem in one scene. And lets not forget the action movie one-liners which come at you hard and fast fairly consistently throughout the film. The film doesn't take itself too seriously and it shows with its lighter tone and jovial approach to the story which, were it made a couple of years earlier, would no doubt have been made to fit a grimmer tone. My companion for the screening did not believe that it went far enough at all but for me, the film hit the right notes to scratch my action movie schlock itch.
Vin Diesel's performance was… Vin Diesel's and I believe it's safe to say that he has a very narrow range as an over-the-top action movie hero but comfortably sticks to it without trying to convolute his character with any extra depth. The performances from the supporting cast are noticeably better with everyone pretty much taking on one-dimensional persona and taking the one personality gimmick they're given and milking it for all its worth.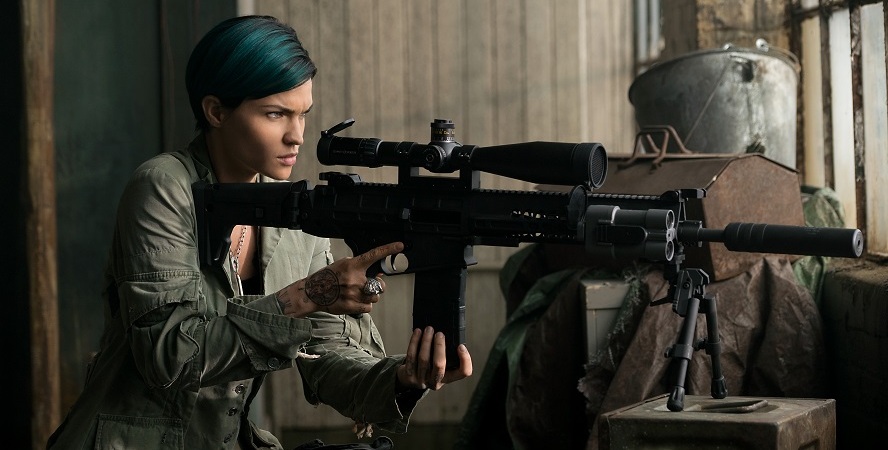 Diesel's influence as a producer is pretty obvious here as you can pretty much match up each character with a D&D/pen and paper RPG archetype. This film pretty much looks and feels like someone's write up of a Shadowrun game. This isn't necessarily a bad thing except that it means that no one character gets too much screen time devoted to their persona, while I would have liked to learn more about them. Kudos should be given to Ruby Rose, Rory McCann, Kris Wu, and Padukone for bringing their own charm to the characters. I liked them enough that I wished I saw more of them and they improved my enjoyment of the film.
Visuals & Audio
Besides one example which stood out to me in the very first extended action sequence, the visual direction in this film is extremely competent. There's a good sense of pace, space, and impact with each hit actually feeling like a blow. Scenes with Donnie Yen feature some really awesome Wing Chun fighting and it's really quite awesome to see. There are also a number of scenes with interesting gimmicks for the heroes to traverse as well as create interesting visuals such as a fighting inside a plane with Zero-G or dirt biking across water.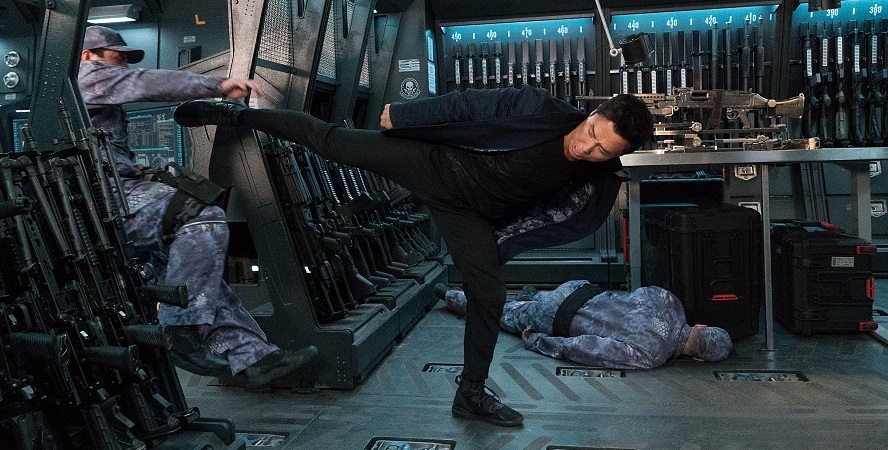 One thing which I found to be a big egregious throughout the film was the way the director indulged the male gaze. Pretty much every female character throughout the film, except for the obviously queer woman played by Rose, is ogled by the camera. We are treated repeatedly to close-ups of various parts of the female anatomy which, as in keeping with the rest of the film, were not in any way subtle. I understand that this is part of the film's aesthetic and tone of aiming for indulging masculine teenage power fantasies, but by golly, it was certainly egregious in this film and so I recommend you keep this in mind when you're deciding whether to view it or not.
The soundtrack isn't anything particularly inspired by my books. There's a combination of thrash metal and hard-pumping electronica which plays during the action and chase sequences to keep things lively. Most of it simply fades into the background though with nothing in particular standing out in either a good or bad way.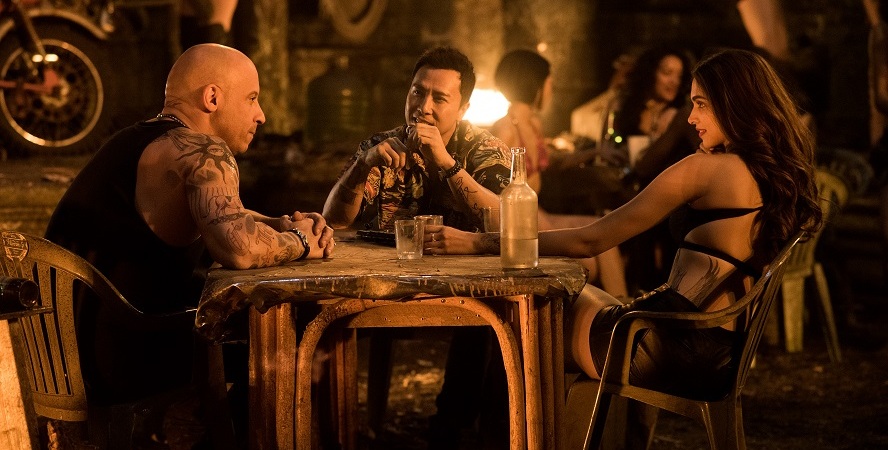 Overall
I, overall, very much enjoyed this film in a very visceral and basic way. The story was hogwash with little to speak to its virtues except for some drastically undervalued side characters who honestly deserved more screen time than the protagonist. The action is very competently directed but with a largely uninspired score which largely works to keep pace with the action. The film does indulge a bit too much into adolescent male pandering with how it visually portrays women but it should earn kudos for at least giving the "bombshell babes" an interesting role to play besides being simply eye candy. It's got its shortcomings, but if you're lucky enough to be able to look past them, then you'll probably get a kick out of watching this rather good action film.
Capsule Computers review guidelines can be found here.