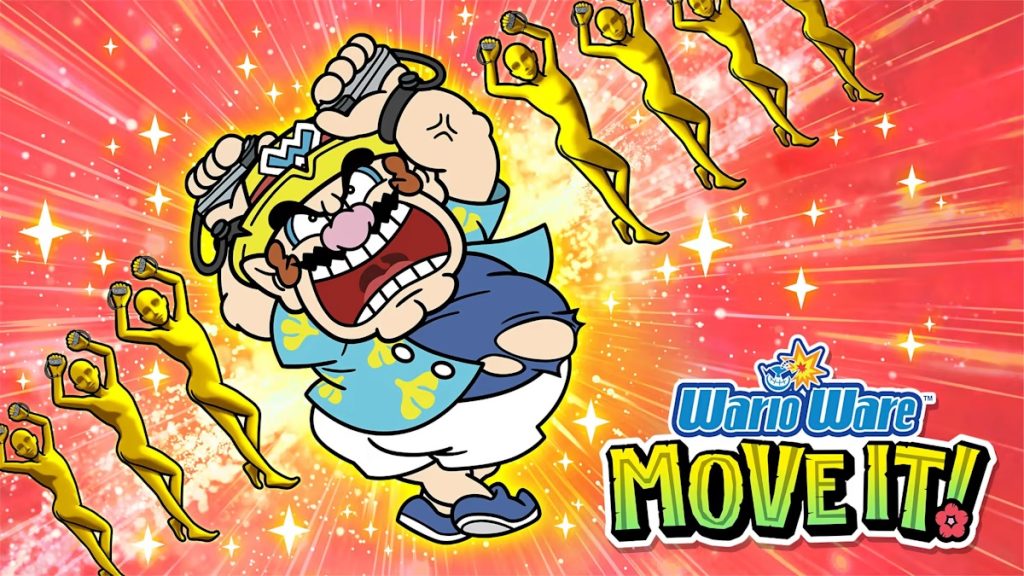 Developer: Nintendo
Publisher: Nintendo
Platforms: Switch
Release Date: Available Now
Price: $49.99 – Available Here
Overview
Where Mario is the normal mascot we all love, Wario is the black sheep of the Nintendo family that gives us a chuckle. WarioWare has been around for a couple of decades now, and is ready to show yet another appearance on the Switch with WarioWare: Move It!, which takes things back to motion control gimmickry with the Joy-Cons. Does Wario still have a bit of life in this aging franchise, or is it time for him to get back to basics? Let's find out.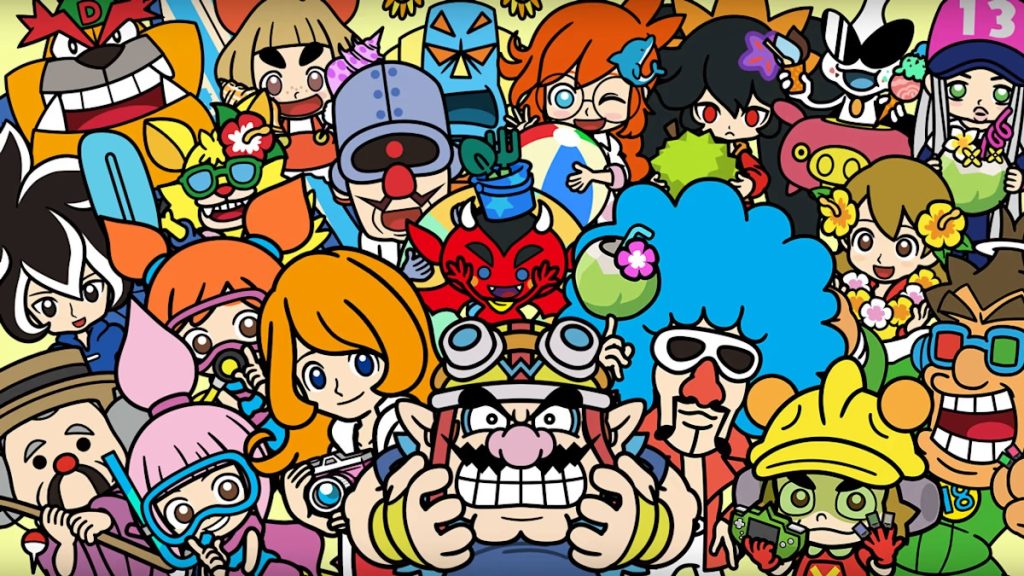 Story
The story here is about what you would expect from a WarioWare game, but still decent – nevertheless. In this installment, Wario wins a trip to "Caresaway Island" through a garlic burger contest, which begins a new adventure for our anti-hero and his posse of familiar faces from the series. A lot of chaos quickly ensues, which leads to Wario and company in getting to a bit of trouble and adventure as they learn about their new surroundings. That is really about as deep as it gets story-wise, but what here is serviceable and fun, as it still feels very true to those odd and quirky vibes we are used to. There is a pretty good look at faces from WarioWare this time around, along with little call-backs to older entries that fans should enjoy. Again – nothing too dramatic, but a little more interesting in terms of narrative than most entries we have seen to date.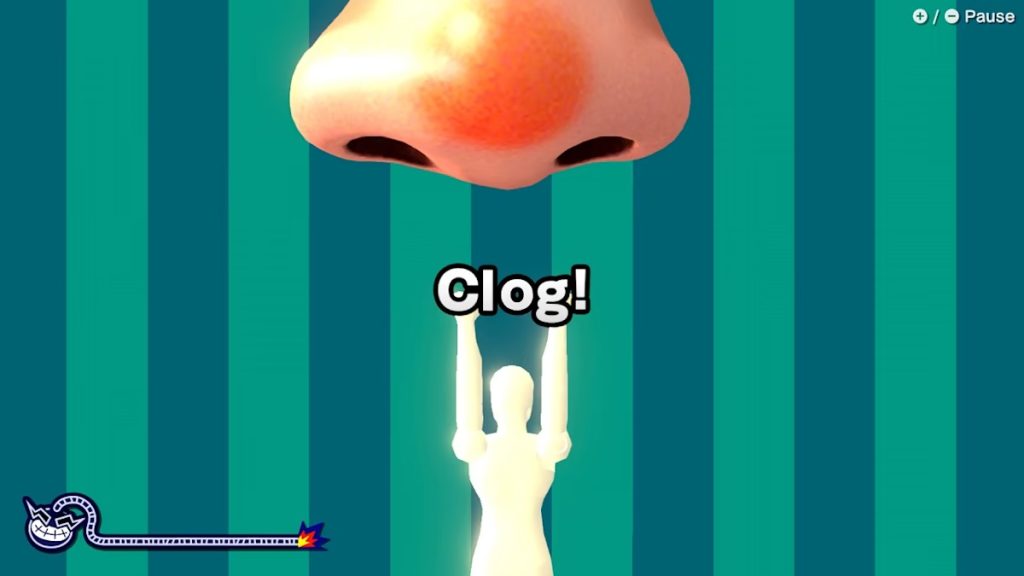 Gameplay
I'm not going to lie, I am kind of over motion controls. While the gimmick was fun in the past, its really hard to get the willpower to dock the Switch and give things a go, as most titles have adapted to giving us an option for a choice between the styles. Move It! requires motion, so if that scares you away, you may be outside of the intended audience for this one. That said, what Wario does here is a lot of fun, and even though I had my reservations, I ended up being happy to experience what Move It! had to offer.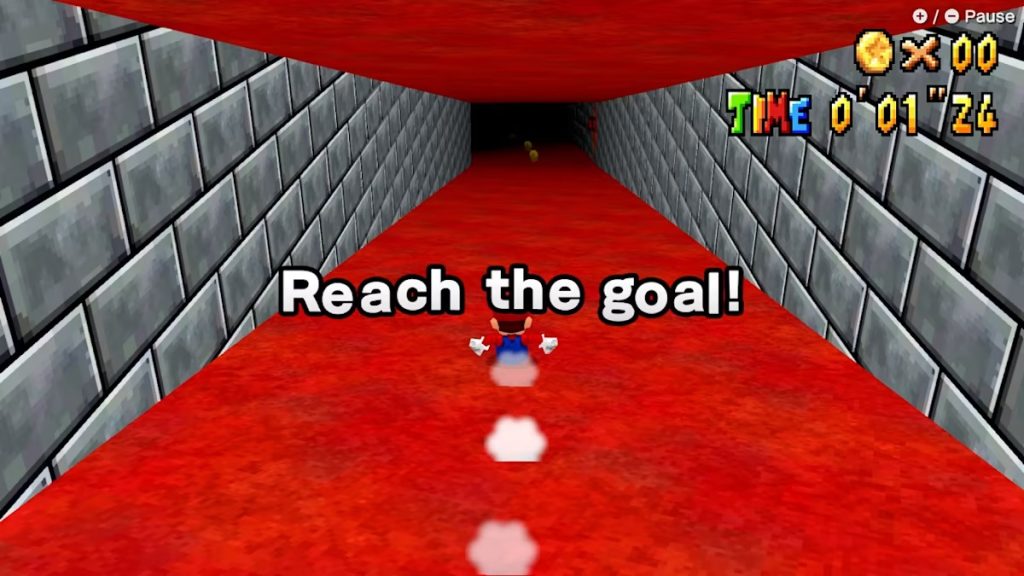 The true gimmick here are poses, which the game slowly teaches you as you start out within either of the modes within. Players will take one Joy-Con and be asked to pose like a sumo wrestler, stretch their arms out, tilt their hands in specific positions, and so on – as preparation for the mini-game they will be going into. Once poses, the game has you use the pose for a completely different reason to quickly participate in micro-game that requires precise movement and action to succeed in. For the most part, the game nails execution as it nails the motion aspect perfectly. If you remember the Wii Motion Plus gimmickry for Wii Sports Resort and similar fare, its kind of like that- where rotating the controller and giving it precise alignment will be the goal of staying accurate, and its nice to see Nintendo dip their toe back into the water with such a forgotten feature of the platform.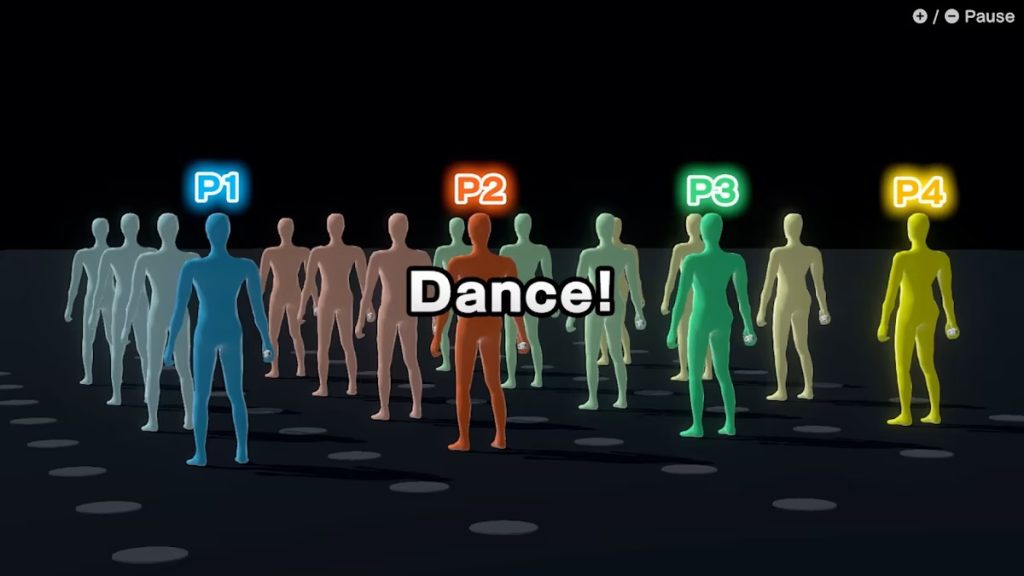 The games themselves are largely varied and fun, with plenty of bizarre exercises to pull off, such as plucking nose-hair, running in an intense two second track meet, and so on – which add a layer of silliness to the entire affair. Even though lining up forms is the primary way to be successful, the game still has that urgent WarioWare flavor, making it quite an intense exercise that runs along the identity of the franchise to perfection. There is also a party mode of sorts, which attaches new gimmicks such as a corrupt board game and insane doctor physicals to the equation, adding a lot of fun to the multiplayer aspect. The game is just as WarioWare as you can get, and even though I would have liked to see some non-motion modes thrown in, it is nice to find a reason to indulge in the cleverly crafted controller, especially since it has been mostly neglected in most modern releases.
Audio
The audio is a blast here. The soundtrack is lively, and sets up the bizarre atmosphere well. This is also the last official appearance of Charles Martinet, who performs the titular character to perfection. There are just so many little bits and pieces that play well here, leading to a good time thanks to sound effects and tunes that keep the player rocking along as they aim to best their last scores.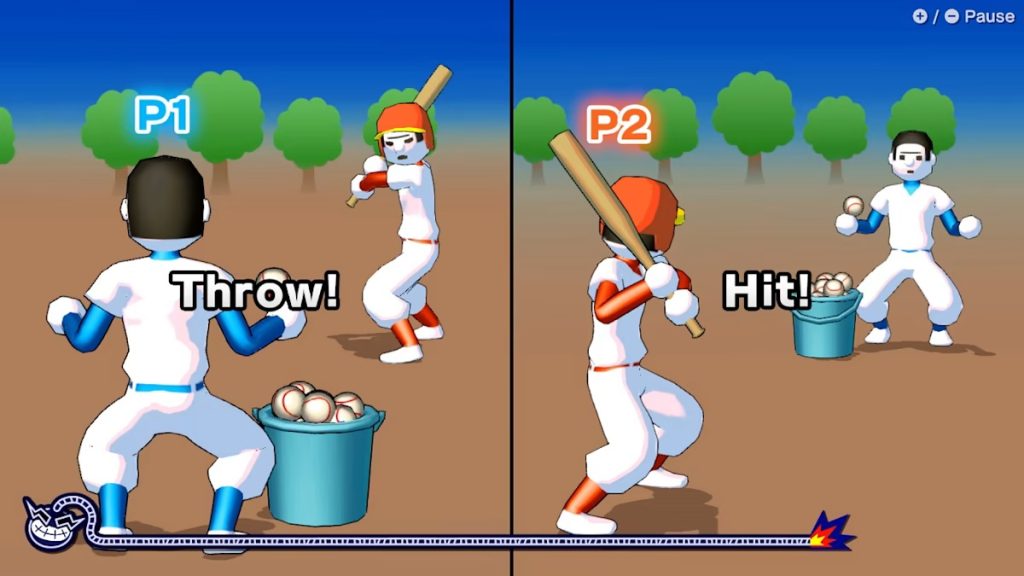 Visuals
The graphics are again, just fine. The 2D art is in full effect here, and even though some of the cutscenes go for the frame by frame animation style, no one should have any trouble laughing along to the brightly colored sprites as the perform absurdity before you throughout. I have always loved the bold outlines and distinct flare that WarioWare has had, and Move It! retains that charm to keep fans happy who are returning to the beloved namesake.
Overall
WarioWare: Move It! is a solid package through and through, and while it fails to innovate, it does remind us of how much fun motion can still be if done right. There are a ton of games and content filled to the brim here. Whether it be in a platformer or a title like this, Wario has always been the character that Nintendo try out new ideas for gimmicks, and that really is what this installment is all about. Move It! is a package that bundles together a ton of fun ideas for one last hoorah on the Switch, where players are sure to get a ton of fun with friends or going in solo alike. If you are looking for a fun night of nonsense, this romp may be your next best vacation from the norm.
Capsule Computers review guidelines can be found here.