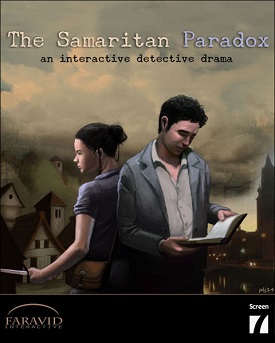 The Samaritan Paradox 
Developer: Faravid Interactive
Publisher: Screen 7
Platforms: PC (Reviewed), Linux
Release Date: April 18th, 2014
Price: $9.99 – Available Here
Overview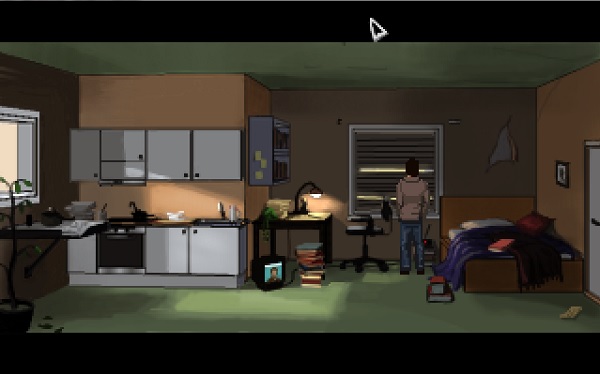 The Samaritan Paradox has been one of the more interesting point-and-click puzzle titles that I've had the pleasure of playing. Developed by Faravid Interactive and published by the same company that published The Cat Lady, Screen 7, The Samaritan Paradox is one title that you should not overlook on your list of purchases. The game is available on Steam for $9.99, and can be played on both the PC and Linux. If you're interested in difficult yet rewarding challenges in the form of an unraveling puzzle, The Samaritan Paradox might be the title for you.
Story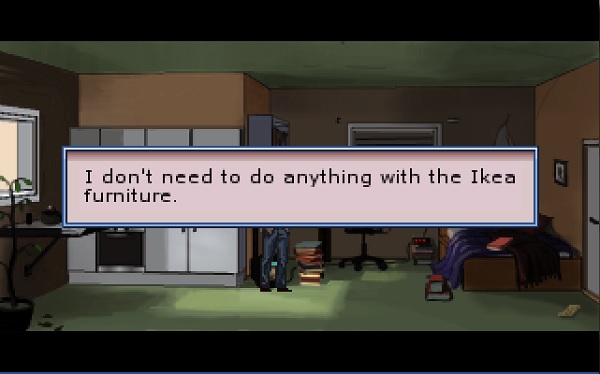 In The Samaritan Paradox, you follow Ord Salomon, a troubled cryptologist in almost every facet of life. He's a recent single, he makes no money, leading to late payments on his rent, and he can't seem to find the topic he's looking for due to a writer's block for his thesis paper. His friend notices his troubles and seeks to break him out of his rut. Ord is known to be an exceptional cryptologist, but it gets in the way of his other goals. So to solve this little issue, his friend gives him a book to read, one written by a man who recently passed away. However, Ord finds a code within the first few pages of the title, and looks for the author's daughter to see if it means anything to her. She shies away from the message and its possible meaning, but allows Ord to delve deeper into the mystery. What could it be that the deceased author wants his daughter to find so badly, and why is she trying to avoid it so badly?
Gameplay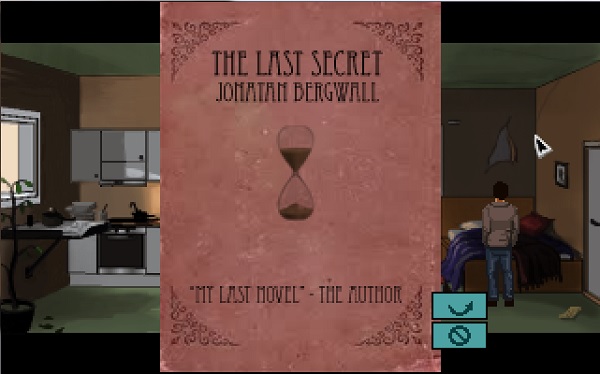 The gameplay follows the rules of a basic point-and-click puzzle title. Clicking around the different rooms Ord passes through will provide different available actions, depending on the objective of your current level. Clicking on a chair might yield a message stating that it is a piece of Ikea furniture, or that you don't think you need to sit down at the moment. Clicking on a statue might also yield a message stating that you should look deeper into it and how it may interact with other objects. The game leads you down the path to discovering the mysteries revolving around the book without giving away all the secrets. Surprisingly, I found the game a little difficult at times. Faravid Interactive certainly did us no favors by providing us with an easy game to complete. Players will have to truly think like a code-breaker and seek to put one plus one together. The games depth creates a very strong sense of mystery, and you can't help but get sucked into the world that Ord Salomon lives in.
As I made my way through the level, I eventually took a pen and a piece of paper out of my drawers and decided to immerse myself into the world of Ord Salomon. Every time I found myself in front of a puzzle, I would start writing down what I needed to do, what I've stumbled upon so far, and how each item interacts with each other. Now of course, I only do that because I like to get into the heads of my characters and become them for a much more interesting experience, but not everyone will have that sort of method. The game has a way of bringing that side of me out into the open, and it's been a while since I've played a puzzle game that's led to me whipping out the old pen and paper.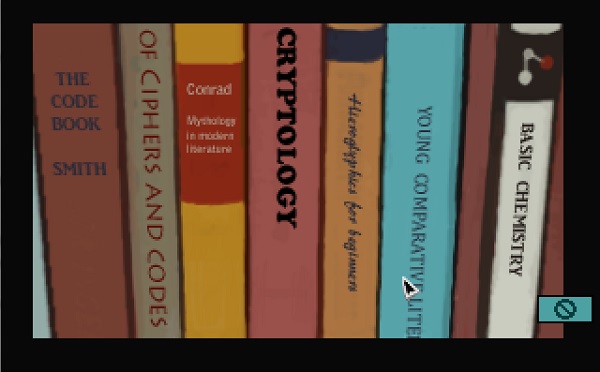 While the gameplay and overall mechanics of the title are comfortable enough to handle for both first timers and hardcore puzzle enthusiasts, the characters are slightly under-developed. Each of the characters are introduced in a handful of words, or not at all. Some people don't really mind the character's background and history, but it makes a difference in the overall scheme of things. Also, one of the things that I found difficult to look past was the way the chapters progressed. In the beginning, the game was very well-structured, and it flowed very nicely, but as you made your way through the levels, it sort of tapered off and you left with a sour taste in your mouth as you tried to put pieces of the puzzle together with no success. I felt like it was difficult to fully understand at the end because of that, and honestly, it was almost a deal breaker for me. Other than that though, the game plays quite nicely and it still gave me about 8 to 9 hours of very enjoyable game time.
Visuals & Audio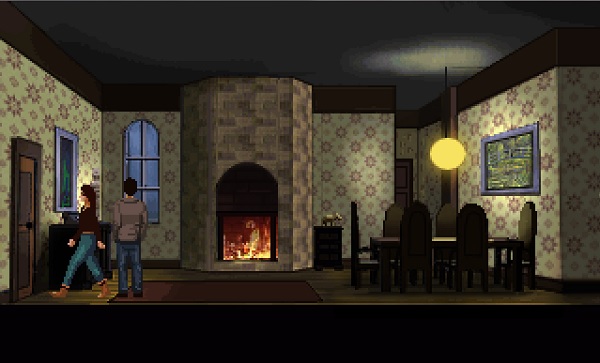 The visuals are nothing spectacular, but it's an ode to the past point-and-click titles. At times, I found the graphics to be perfectly fit for a game of this genre, because it handles the atmosphere and emotions invoked when playing a point-and-click puzzle so well. The voice-acting, however, was a bit hit and miss. Ord's voice was done very professionally, and you could really tell what his personality and character was like. A mild-mannered cryptologist that could calm and deter a riot. The voice-actor for Ord was terrific, but I can't say the same for some of the other characters. For example, Sara Bergwall, the daughter of the deceased writer Jonatan Bergwall, had bursts of enthusiastic and purposeful voice-acting, but it would quickly die back down and become a bit more inhibited. It certainly made it less appealing for me to listen to, but I put that behind me so that I could really get into the game.
Overall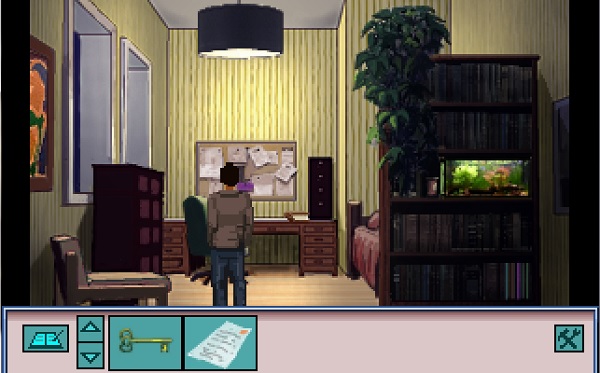 As a point-and-click title, The Samaritan Paradox is a completely worthwhile game to purchase, though certain players might be left with more than a little doubt by the time they reach the end. Puzzle enthusiasts should definitely check the game out. The journey towards the finale is a very entertaining and interesting one, and is more than able to make up for the slightly shoddy voice-acting and confusing conclusion. The puzzles are not easy in the least bit, and players will have to really think to solve any of the levels. I highly consider the game and would definitely recommend playing it for the challenge.


Capsule Computers review guidelines can be found here.