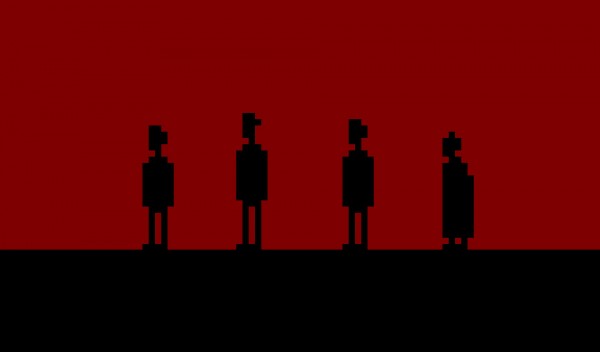 The Last Door: Chapter 3 – The Four Witnesses
Developer: The Game Kitchen
Publisher: The Game Kitchen
Platforms: Mac (reviewed), PC, Linux
Release Date: Available now for backers only and for all next month
Price: By donation; free next month – Play Here
Overview
After The Letter and Memories, The Four Witnesses is the third chapter in Spanish indie developer The Game Kitchen's point-and-click horror adventure series The Last Door. Originally funded via a Kickstarter campaign, the title has now found its way onto Steam Greenlight in hopes of broadening its reach and attaining further funding for each prospective chapter in their plans. SPOILER ALERT: This review will make reference to specific events/story beats from the last chapter/s.
Story
We continue from where we left off, with lead character Jeremiah Devitt awakening within the coffin he found himself sealed inside back at the nun-operated hospital in Scotland. Once breaking out (flimsy wood, I suppose) and gaining his bearings – somewhat – Devitt goes in search of water before exploring his immediate surroundings. He discovers his whereabouts to be Old Nichol – a dank, ominous part of Victorian London. Confused, Devitt has a single clue – a ticket to a play called 'The Four Witnesses'. I couldn't help feeling that the story presented here was more filler than anything else, with the chapter acting as a simple vehicle to get Devitt from one place to the next in his journey without much in the way of meaningful discovery or revelation (flashbacks aside).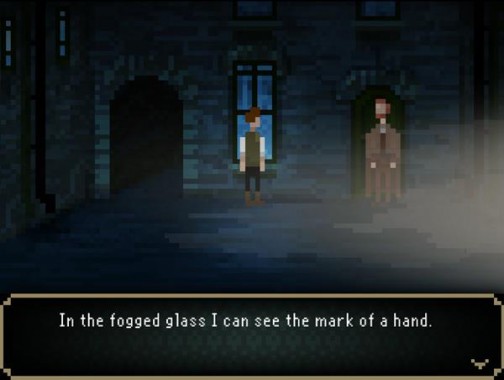 Gameplay
The Four Witnesses makes use of your basic point and click controls and mechanics, with a few notable stand-outs. Firstly, there was a creative – yet upon reflection, practical – item use puzzle that had me stumped for quite a while, if only because it required some lateral thinking and we're conditioned throughout the rest of the chapter to expect more simple, obvious solutions. Hint: Just because you can't reach a feather, doesn't mean you need to find a way to extend your physical reach. Secondly, there is a musical puzzle that requires you paying attention to audio clues and connecting them with a poem's words in determining your path. Overall, I just wish there were more creative, multi-stage puzzles included.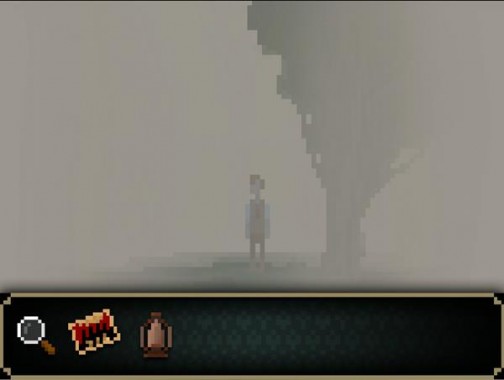 Visuals & Audio
The dark, spooky and unsettling aesthetic of the past two chapters returns, with the London setting even darker and more disturbing than the others. If Silent Hill has taught us anything, it's to avoid the fog. And the old trick of lighting a lantern to traverse a dark space rears its head, with frights few and far between, despite what the tense conditions and visual language would suggest. And composer Carlos Viola once again provides a chilling, period-specific orchestral score that fits the setting like a glove. If anything, silence is under-utilised in this instalment, but touches such as a simple background theme swelling and transitioning to a new, heightened section of the composition once a puzzle is completed are smooth and expertly integrated.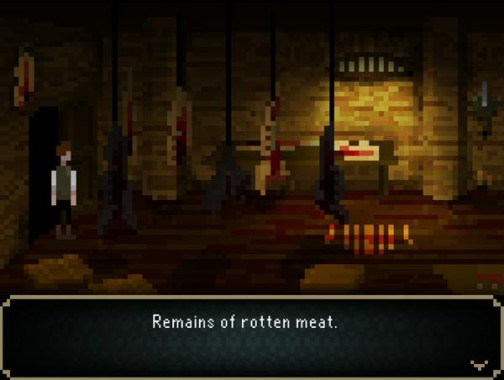 Overall
The Last Door: The Four Witnesses maintains the signature atmosphere that its prior chapters established, but doesn't make many strides in actually scaring us. There is one moment of "terror" – a pop-up fright – but otherwise, not much else. Also unfortunate is the fact that the puzzles are a breeze, with a sole moment of confusion to be had throughout the whole experience (personally, of course). Still, the tone and music is consistently creepy, and there is a marked improvement in the writing and dialogue. For a free instalment, I recommend it, especially for those who have followed the tale until now.

Capsule Computers review guidelines can be found here.