 Need for Speed
Studio: DreamWorks Pictures
Publisher: Walt Disney Studios Motion Pictures
Format: Cinema 2D (Reviewed), Cinema 3D
Release Date: March 13, 2014
Overview
Car-culture has enjoyed a resurgence in the film industry thanks solely to the Fast & The Furious franchise. However, that doesn't mean there isn't room for another racer. Enter Need for Speed, based on the best-selling racing game franchise of all time, with more than 140 million units sold in total to date. Starring Aaron Paul of Breaking Bad fame, Dominic Cooper (An Education, My Week with Marilyn) and Imogen Poots (Fright Night, Jane Eyre), Need for Speed weaves a tale of revenge and dangerous, live-action stunt-work together to create a film that aims to bring an intensity and level of authenticity to the genre, much like its forefathers of the 60's and 70's did.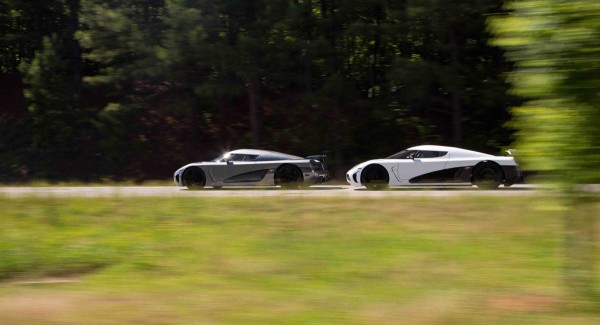 Story
Tobey Marshall (Paul) is a blue-collar mechanic who runs his own struggling automotive workshop with his friends Joe (Ramón Rodríguez), Pete (Harrison Gilbertson), Benny (Scott Mescudi) and Finn (Rami Malek). Not only are these men his good pals, but they also act as his street crew – his eyes and ears during the illegal races he joins in order to make a little extra cash on the side, to invest back in the business. Coming up is a big one at Mt. Kisco, with a winner's purse of five grand. At the spot, the viewer is introduced to Dino Brewster (Cooper), an ex-NASCAR driver who is back in town for mysterious reasons. With him is Tobey's old flame, and sister of Pete, Anita (Dakota Johnson). Young Pete joins the race, which begins at the horn of a passing train. As they flow into the streets, Benny navigates the night skies in a helicopter, alerting the duo to any upcoming obstacles. Tobey manages to pull out the victory, but the team's celebrations back at the garage are spoiled by Dino's arrival. Dino has an offer to extend, even whilst exuding pure arrogance. He needs the crew to complete a build, and in return they receive 25% of the profits once the auto-mobile in question is sold. Oh, but it's not just any old car we're talking about here…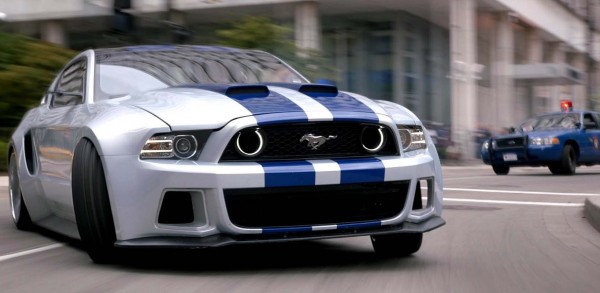 We're talking about the Mustang that Ford and Shelby were in the midst of building when the latter died. While at the disapproval of his buddies, Tobey accepts, revealing the true financial debt the shop is in. We flash forward to the successful reveal, where Julia (Poots), an exotic car dealer, shows an interest in connecting the group with a wealthy business man willing to purchase the car. Although Dino's $3 million price tag proves too steep, Tobey impresses the client at the tracks (without permission from Dino), and sells the masterpiece for a cool $2.7 million. Fuelled by jealousy, Dino challenges Tobey and Pete to a race in his three Koenigssegg Ageras. Tragically, what was heavily foreshadowed – even during the introductory race of the film – occurs and whilst approaching a bridge at almost top speeds, Dino succumbs to his frustration at losing to both men, clipping the rear bumper of Pete's Agera, and causing him to crash in spectacular and fiery fashion. Driving off without a care as Tobey is devastated, Dino soon reports the two "missing" Ageras stolen from his estate, pinning Pete's murder on Tobey in the process.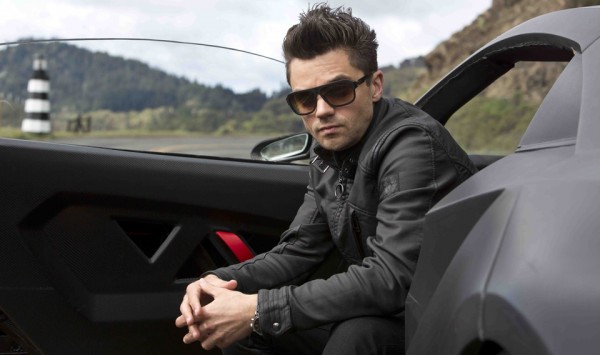 Our protagonist does the 2 year sentence, immediately looking to avenge Pete's death upon release by making a name for himself in hopes of entering the De Leon – the "Super Bowl of underground racing" run by the reclusive Monarch (Michael Keaton) – shaming Dino and clearing his name. It may seem like a corny storyline to most, and in many ways it is, but its execution is commendable. With a runtime of 2 hours and 10 minutes, the film (surprisingly) rarely drags, keeping its viewership entertained with intermittently breathtaking practical stunts. The question of the third Agera that has conveniently vanished, the dramatic irony of Anita's ignorance as to the truth behind her brother's passing and the budding relationship between Tobey and Julia – who ensures Tobey doesn't take off with the Mustang after borrowing it for entry in the De Leon – add layers to the story that keep the viewer invested beyond what they normally would be in a film of the same genre, even though the film is also guilty of being considerably predictable. And while Keaton may be the biggest name cast, he thankfully also has the least screen-time, yet it's still too much if you ask me. He constantly aggravates, interfering with the flow of the film as he is cut to and fro, most grievously during the climax of the picture.
Visuals & Audio
Need for Speed has a very sharp, and often striking façade; its visually rich presentation accepts a boost of colour from the various supercars featured in the film, which are given the star treatment, each being meticulously rebuilt for production… so that they could be destroyed in what is truly a case of beautiful destruction for auto-enthusiasts. The director Scott Waugh frames the car-chases and races with skill, even utilising a video game trademark first-person camera angle effectively (awful flashbacks of Doom are not warranted here). He also lets the cars sing – most of the time – by allowing the roar of engines and screeching of tires to fill the soundscape. Sadly, when the inevitable score does kick-in, you will immediately wish it didn't. The composer Nathan Furst scores this high-octane cinematic experience with overly-dramatic, triumphant horns that you would expect in some epic Disney hero's journey. It is inappropriate for the context of the film and took me out of any state of immersion rather quickly.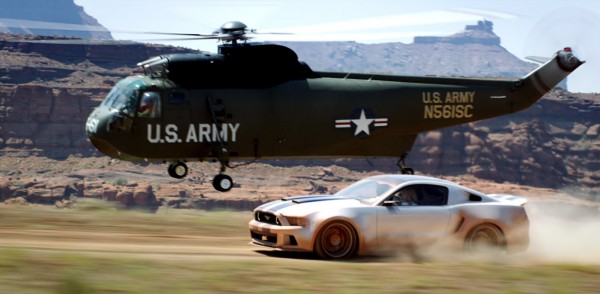 Overall
Need for Speed is not a franchise people have exactly been clamouring for a film adaptation of, and that's putting it nicely. Sceptics wrote it off before they even saw any footage, but I'm pleased to say that the film is better than it supposedly has any right to be. The performances are solid all around, although there's something I just can't quite put my finger on when it comes to Aaron Paul. I think he may suffer from the audience viewing him as Jesse from Breaking Bad no matter what role he takes for some time to come. That is, unless he takes on a character who is radically different and unique, which isn't the case here. The humour of the film – the responsibility of which is largely given to Mescudi's Benny – is very hit and miss, but is appreciated, when it works, for bringing some levity to proceedings and preventing the film from taking itself too seriously. Scott Waugh proves himself a competent director, capturing the high velocity racing well and turning what could have been a cheesy addition in the first-person view into an effective camera technique.
The car chases and stunts are thrilling, especially because of knowing the fact that there was no CGI involved, as opposed to a Fast & The Furious movie which is outlandish for going too far into the realm of CGI-supported, make-believe "stunt-work". There is also a lot of reverence for the source material, with the presence of cops who use various, familiar methods in stopping the racers, and a healthy focus on the cars themselves. Unfortunately, what the movie is really held back by is a sorely misplaced "Disney-esque" score and an extremely annoying and, quite frankly, almost entirely pointless character in Monarch, who would much rather interrupt the film with inane platitudes than add any substance. I would love to watch a cut of the film with possibly only 3-4 scenes featuring the character on screen, excising his interruptions of the final race completely. The latter two elements hurt the film greatly in my opinion, and turned Need for Speed from a potentially great racer flick into a merely solid one.

Capsule Computers review guidelines can be found here.