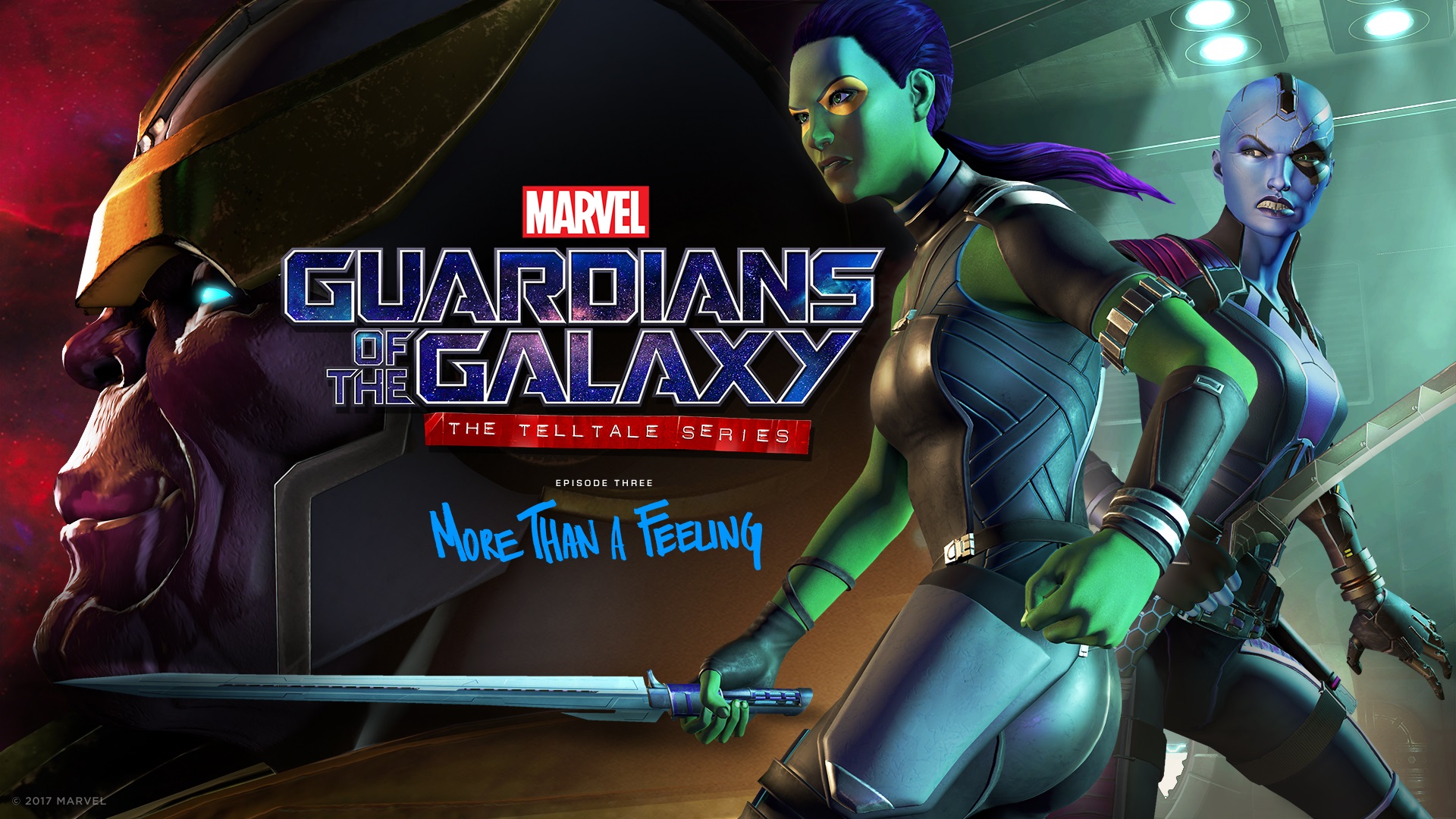 Developer: Telltale Games
Publisher: Telltale Games
Platforms: Xbox One (Reviewed), PlayStation 4, PC, iOS, Android
Release Date: Available Now
Price: $4.99 – Available Here
Overview
When it comes to telling an episodic story Telltale Games has managed to deal with their release schedule at a relatively decent pace. That being said, the story they are trying to tell must also keep fans' interest for every month between episodes and with a two and a half month gap between Guardians of the Galaxy: The Telltale Series' episodes and a storyline that has focused more on backstory than actually giving players answers, things have been difficult. Thankfully this third episode, More than A Feeling, looks to answer most of the questions in an episode that feels like a perfect middle episode for a season such as this one.
Story
As mentioned in many of our reviews for episodic games, those who have yet to play the second episode of Guardians of the Galaxy: The Telltale Series should do so before continuing to read this review. This is due to the fact that various events that occurred over the course of the previous episodes will be discussed though details about major events for this episode will be kept to a minimum.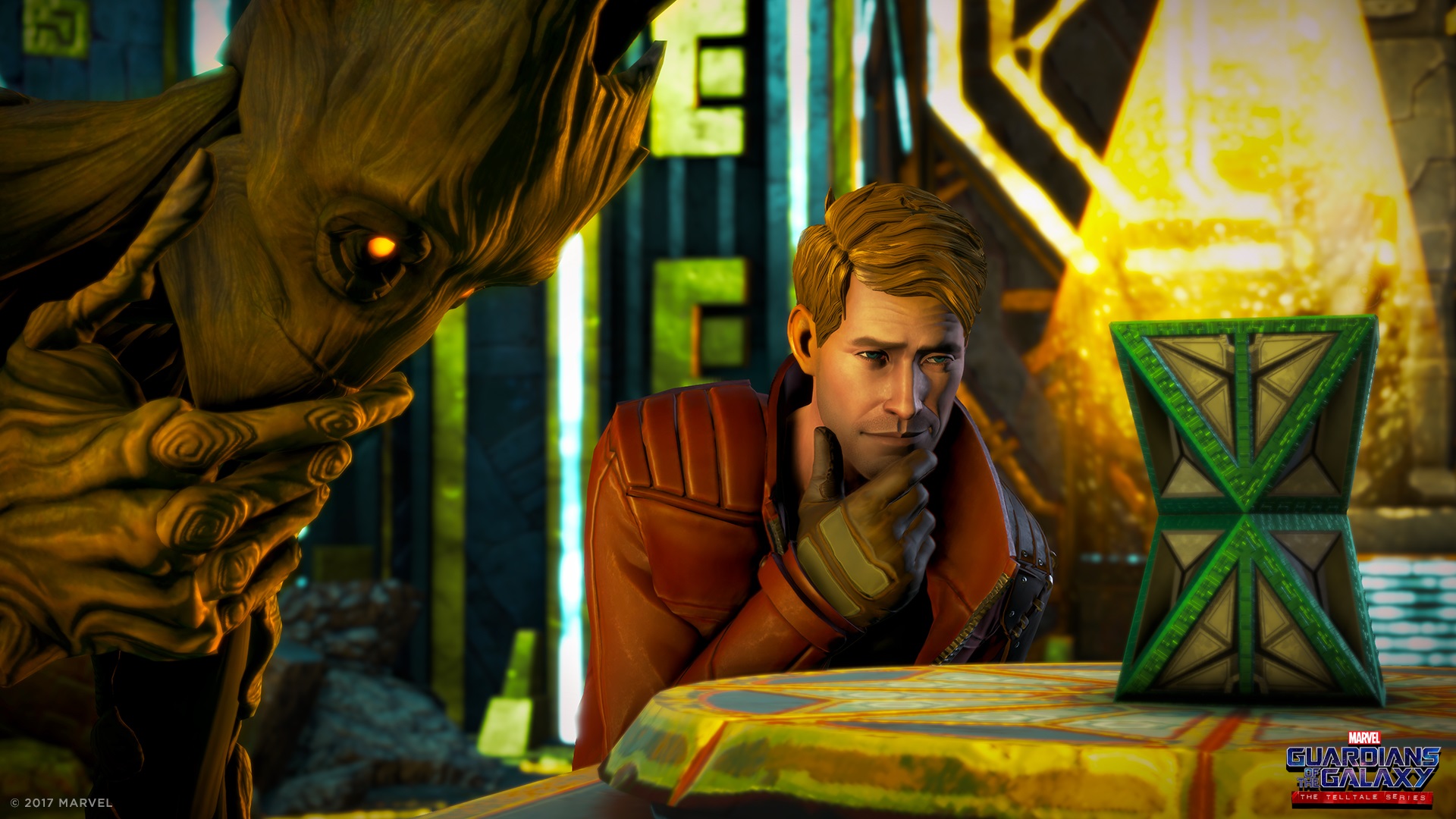 When we last left the Guardians they had managed to end off an attack from Hala and traveled to the planet of Emnios, the location that the crew learned will reveal the secrets of the Eternity Forge. With Peter and Gamora setting foot on the planet, the two are engulfed in a bright light and the pair are once again sent back in the past to relive a memory of their past. For Peter this involves another experience with his mother as he gets a mix-tape copied for her while she buys medicine for her condition though for Gamora it is a much more revealing look at her past with Nebula.
As we've seen in past episodes with the focus of the first one being on Peter and the second being on Rocket, this third episode spends most of its time focusing on developing the backstory and working on the relationship between Gamora and her sister Nebula. Through this flashback we see one side of the story through Gamora's eyes only to witness the truth about certain events later through Nebula's, creating a unique bit of story that helps these characters grow and gives players extra insight into making decisions for the pair of sisters. In fact, the inclusion of Nebula in the group as a whole is something that fans of the series will be delighted about in general, especially if they play their cards correctly.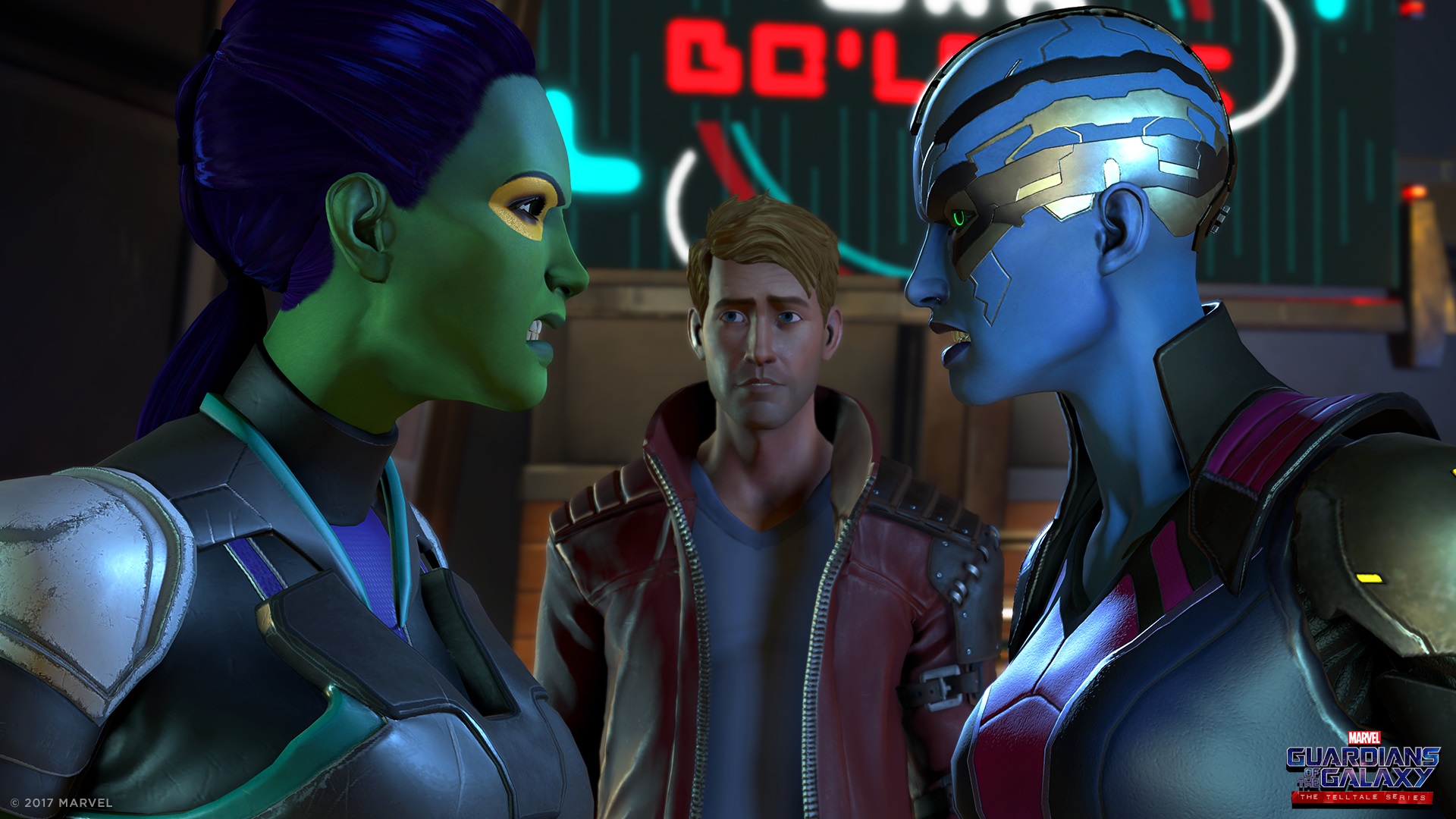 Of course this all comes with the help of a new crew member that Gamora and Peter discover that not only happens to reveal how the crew members of the Milano have been reliving their memories but also gives us new information regarding the Eternity Forge and the power that it is capable of wielding. Those who've seen the most recent movie in the franchise will likely guess the identity of this character but thanks in part to her psychic powers as well as her complete lack of social skills adds a new layer of comedy to what is mostly a heavy-hitting episode.
I say this because this character's abilities to read minds and emotions allow for a few interesting revelations, especially in regards to Groot, who we learn is often misunderstood thanks to the fact that Raccoon doesn't actually understand what he is saying, leaving fans to wonder just how often Rocket translates to fit his own interests in a humorous way. This new element works well with the amount of drama and heavier decisions that play into this episode since so many heavy themes and big questions are answered throughout this episode.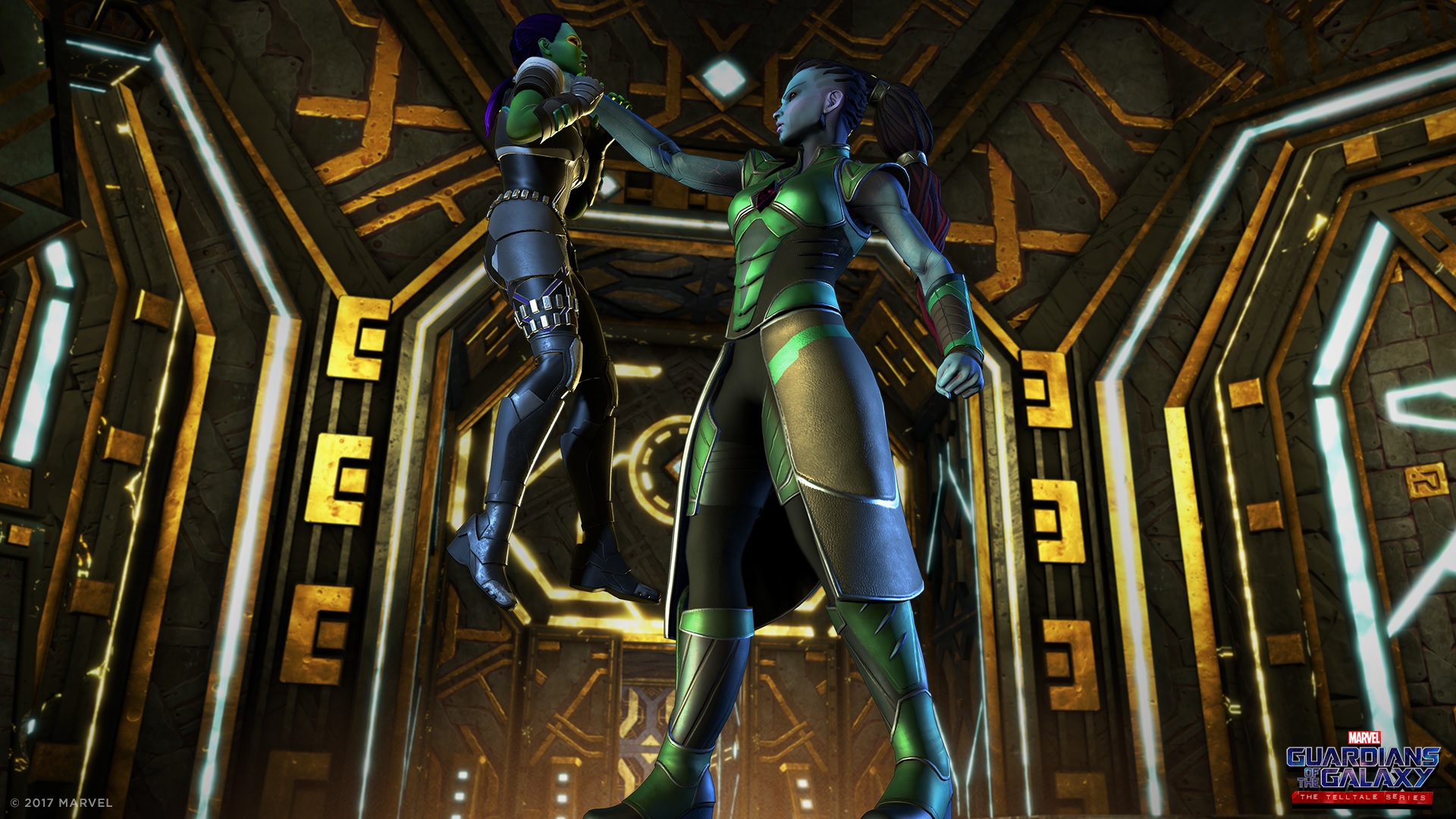 That being said, Peter still often feels like he is the only person keeping the Guardians together, as the story takes a short break to have every character discuss their emotions with Peter in an attempt to quell the unrest in the group to give their new friend a clear mind to focus her efforts on finding the location of the biggest choice Telltale's offered in Guardians so far. Whether this choice will really have the long lasting consequences it seems to have is yet to be seen of course but players will feel plenty of tension once this episode comes to an end, especially with the implications being what they are in both versions of this choice.
Gameplay
Similar in nature to the previous episode, most of the actual gameplay in this episode comes in the form of dialogue sequences as there is only a bit of combat here and there, paced more towards the beginning and end and leaving he middle quite empty. Even exploration is kept to a bare minimum and the puzzle that players need to solve near the end is as predictable as they come, even gating off certain parts of it until you complete other steps first even if you know the result.
Visuals & Audio
Thankfully even though the action serves as book-ends for this episode, the choreography of these fights remains as excellent as effort. Unfortunately the same cannot really be said about the environments that the Guardians travel through this time. Despite the amount of freedom one would have in a game that involves space travel, the crew continues to spend most of their time inside of empty bars and temples of various kinds.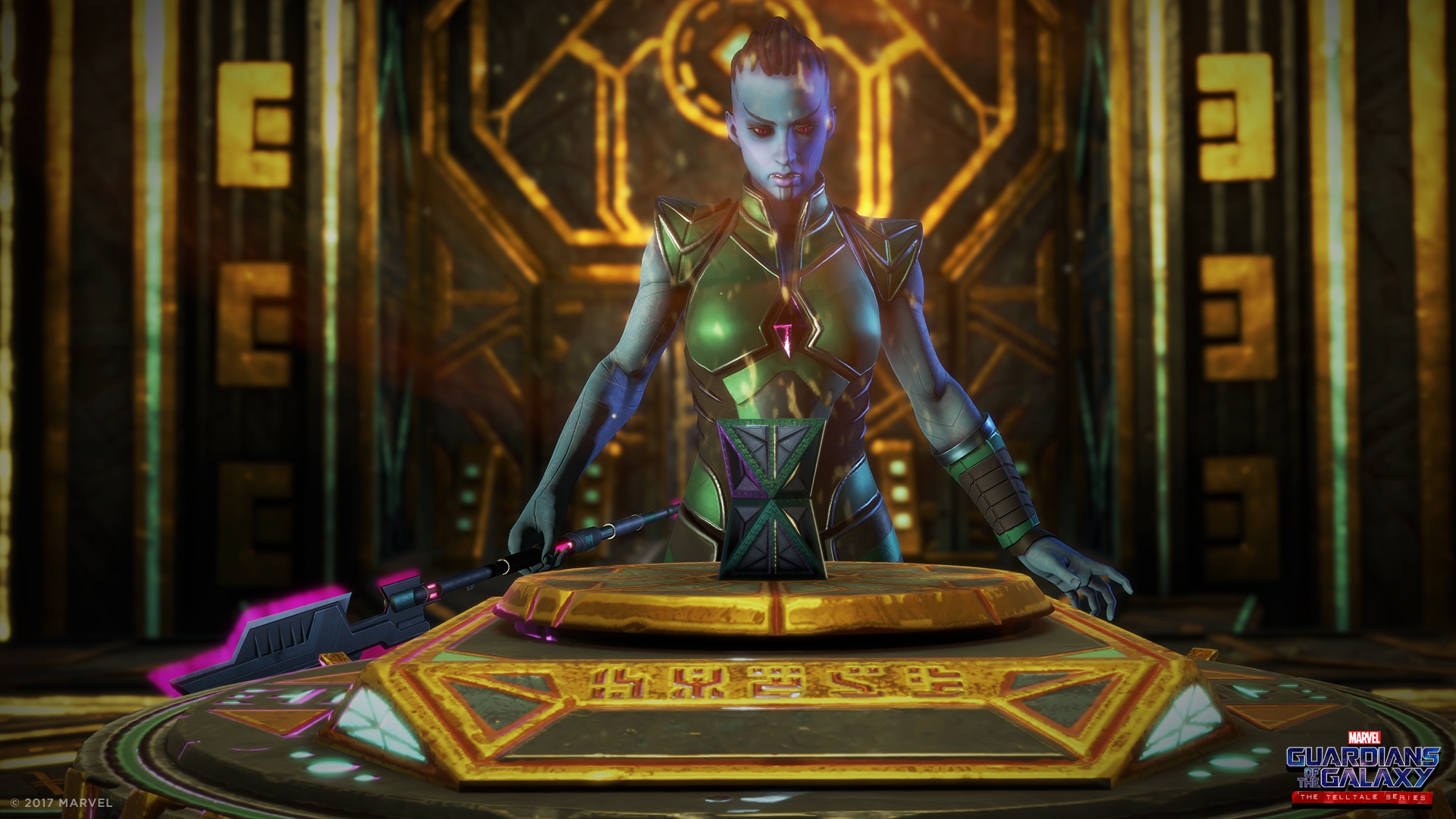 It is even worth noting that the soundtrack feels lackluster this time around thanks to the fact that numerous pieces of music are recycled throughout the episode, lacking the impact that new tunes had on previous episodes. One place where the voice actors really step up here comes with the amount of emotional variety they can deliver here thanks to the quality of the writing for this episode.
Overall
After slowly building upon the various members of the Guardians, More Than A Feeling finally delivers both meaningful development as well as a cache of answers all within an hour and a half period. In fact, with the true nature of the Eternity Forge and what it is capable of being revealed and the tensions it brings to the group brings these previous developments into a new light. With a major decision that could potentially see the story branching off into completely different directions and the implications that both choices leave players with, More Than A Feeling serves as a great middle episode to build an exciting two episode conclusion off of.