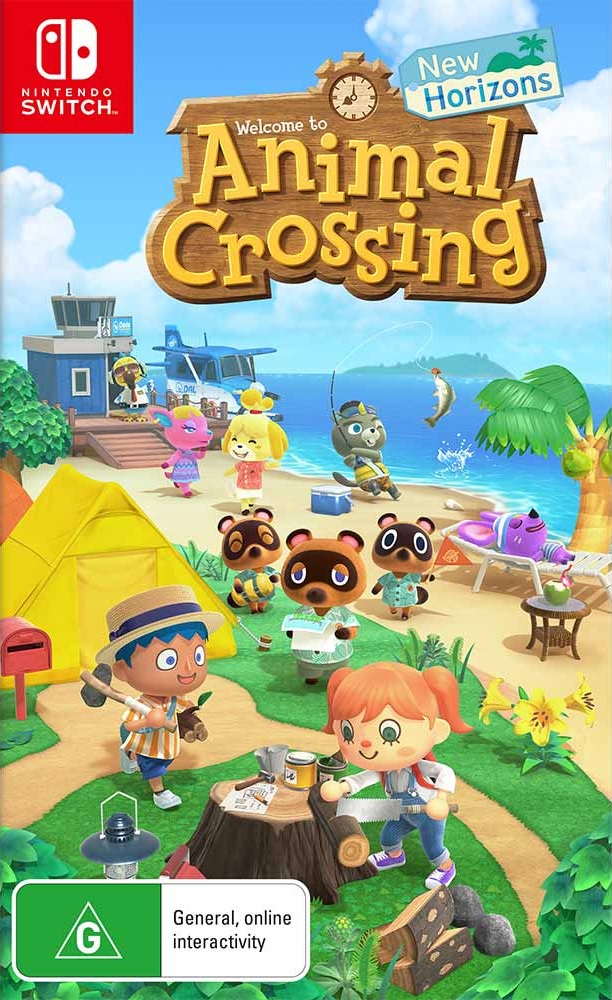 Developer: Nintendo
Publisher: Nintendo
Platform: Nintendo Switch
Release Date: Available Now
Price: $59.99 USD – Available Here $79.95 AUD – Available Here
Overview
There has always been something a bit special when it comes to the Animal Crossing series. Where most games have a set storyline and or even a final goal to chase after, Nintendo has managed to craft a series entirely around simply living a slow life in a village tied to real time where players can take as long as they want to reach any type of goal. That being said, fans of the series were also kept waiting for quite some time as Animal Crossing: New Horizons arrives nearly eight years after the last core game in the series, having it take twice as long as any previous wait since the series debuted back in 2001. The question is, has the wait been worth it?
Gameplay
Players take on the role of a villager who has signed up as part of the initial group to take part in the Nook Deserted Island Getaway and this drops their completely customizable, and later customizable at any time with the help of furniture, character onto an abandoned island with only two other random animals. After a brief introduction from Tom Nook and his two nephews the player is quickly appointed the "Resident Representative" and given a tent to place down wherever they want to before then being able to choose where their first two animal friends will also be staying.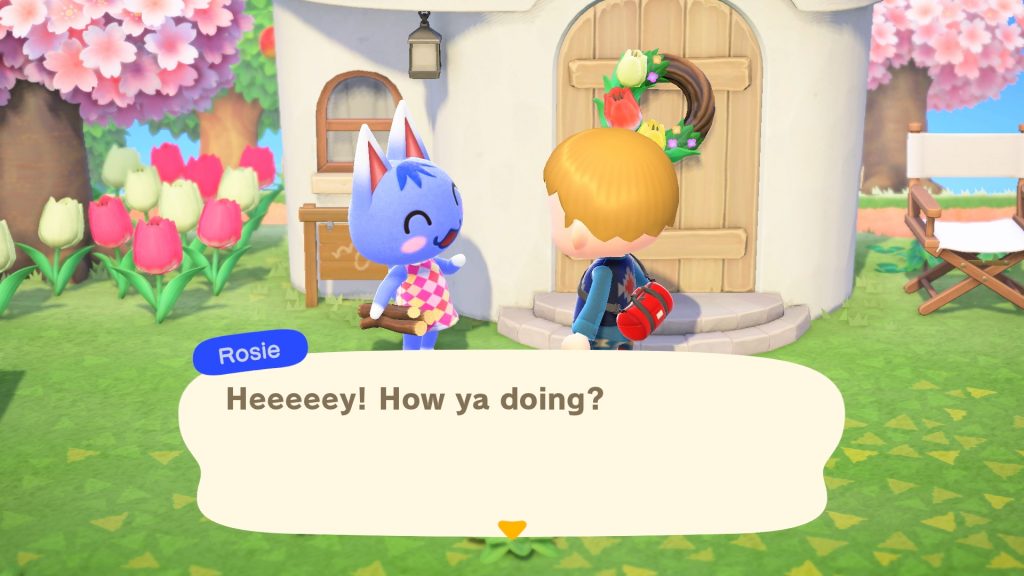 More than ever does Animal Crossing: New Horizons do its best to try and keep players a bit more restrained out of the gate in an effort to not overwhelm potential newcomers as the first few days limit the player quite a bit on what they can actually do and even when some milestone is completed, it generally won't be officially finished until the next day. This can lead to a fairly slow start even for an Animal Crossing game as things such as the vaulting pole used to cross rivers or ladders used to climb cliffs aren't available until multiple days have passed if players are keeping up with Tom Nook's requests.
For Animal Crossing: New Horizons, the tutorial that introduces nearly every aspect of what the game has to offer also works a bit like the game's storyline. As players complete various tasks they will eventually bring in familiar faces such as Blathers to help establish a museum on the island as well as establish a full shop. With players left in what many would describe the wilderness, it is up to the new crafting system to complete most of these goals. Nearly everything that players will use requires some form of crafting at a workbench as any tools that are created break after a period of use though stronger recipes quickly unlock a bit into the game. While this type of durability is a bit of a new annoyance, it also provides some extra meaning to gathering things that players may otherwise have simply overlooked in the past or sold for Bells.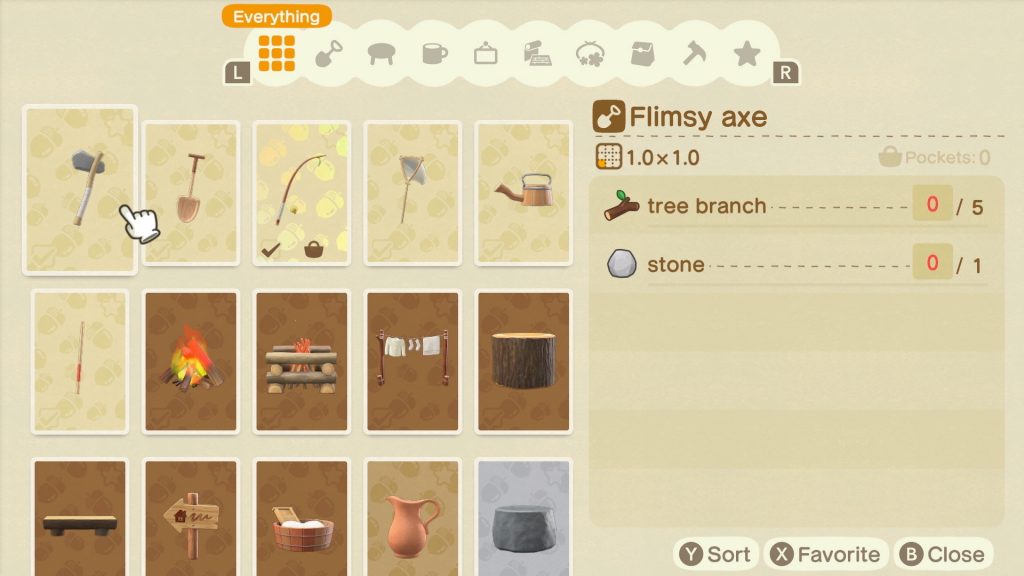 Tree branches obtained from shaking trees or simply from the ground can be used to craft a variety of tools that can then increase what players can gather, such as various types of wood, stone, iron, and of course plenty of fish and insects that also make the island their home. All of these items, including things like sea shells, can play a role in crafting various "Do It Yourself" recipes that can provide things like furniture, wallpaper, flooring, and even help in catching fish or relieving a pesky bee sting. These types of recipes are found everywhere as players can buy a few outright from the shop, learn some from neighbors, or find them in strange and unusual places. It is worth noting that while the crafting system is incredibly easy to understand, it is also rough around the edges. Players cannot craft more than one of any item at a time, making things like crafting multiple fish baits a chore and, once players unlock storage in their home, they cannot pull extra ingredients directly from storage for use in their DIY recipes. This can lead to some extra hassle when crafting recipes, especially since players are initially incredibly limited on how many items they can hold.
Alongside the aforementioned bells, that still serve as the primary currency at shops, players now have another currency to work with called Nook Miles through the use of a cell phone that even has reception on a deserted island. These Nook Miles are rewards for partaking in nearly any activity Animal Crossing: New Horizons has to offer and can be redeemed for a wide variety of items ranging from extra recipes, increased item capacity, special Nook Travel Tickets, and more. Most of these Nook Miles can be obtained from reaching certain goals by selling enough items or catching enough bugs but players will quickly unlock an ever rotating set of challenges in the form of Nook Miles+ that are simpler tasks that can be as basic as chopping down a tree or catching a certain type of fish. These smaller tasks rotate every day with a bonus reward and constantly refresh at their basic level immediately upon completion, giving players plenty to do if they want to rack up the points.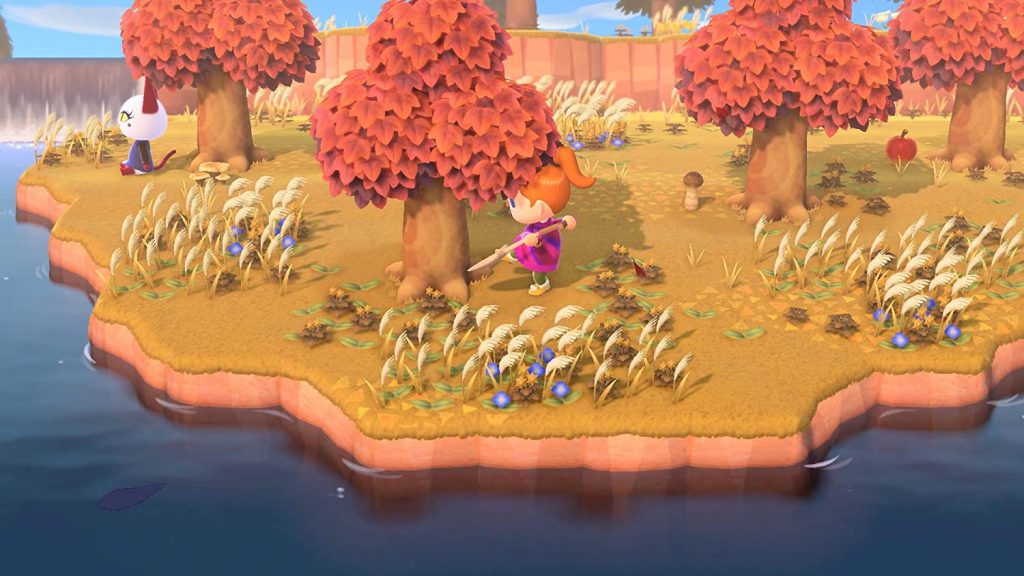 The aforementioned Nook Travel Ticket allows players to go on a random island tour that places the player on a small untouched island that can have a variety of different aspects to it. Some may only offer some extra basic resources while others may contain fruit different from that found on the player's island, hybrid flowers, and even special insects. These islands can also be where players will randomly find potential animal villagers that can be invited to join their island should a vacant lot be available, giving the player a small bit of control as to who they want to invite to their island past the first handful of villagers.
While having set goals to chase down is always an option for players, customization is also at an all time high in Animal Crossing: New Horizons. Whereas players could only decorate their house with all different kinds of furnishings, they can now even place furniture outside should they choose. This can be everything from fitting looking streetlamps or picnic tables to randomly tossing a bookcase in the middle of nowhere. This style of customization is quite expansive and, eventually, players can even take this one step further by having almost complete control over the layout of their island. Of course actual creations remain as varied as ever as the game once again features an extensive pattern creator that allows players to create clothing styles and various patterns for their walls and floors that can be shared online with others to a surprising level of detail.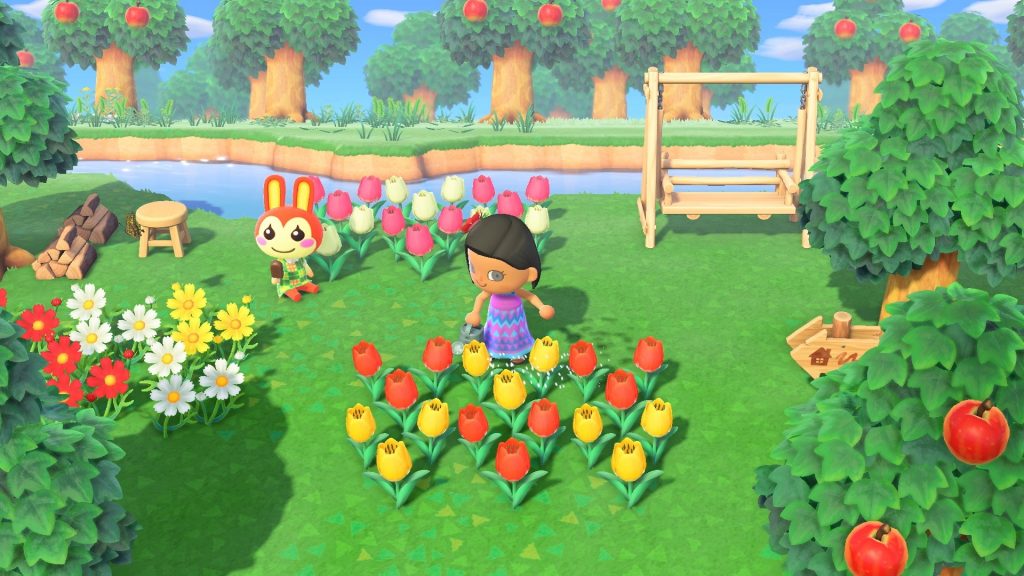 One must also compliment the way animal villagers are handled in this entry as well with many of them seeming to have a variety of unique looking activities that players can catch them in at various times in the day. This includes finding a group gathered singing or eating to finding them exploring the museum once it has been built, each having a bit of unique dialogue depending on the situation. This, combined with the daily rotating shops and monthly changing fish and insects allows for Animal Crossing: New Horizons to really shine as the type of game that players will want to step into daily just to see what is happening on the island. Of course, there is the option to "time travel" but this quickly ruins the pacing of the game and considering holiday events are locked behind patches players will find themselves left in the cold should they choose to do so.
Speaking of events, with this review going up in the middle of "Bunny Day" we also were able to get a small sample of how some things may work in the future, though this is likely to change. Players will encounter Zipper who has filled the island with multiple egg types and recipes that allow players to create egg themed furniture and clothing, but unfortunately the eggs themselves kind of end up overpowering nearly every aspect of the game. Fishing becomes an exercise in frustration as most catches result in an egg while balloons float over constantly only to be carrying eggs once shot down. This type of style will likely change over the course of the year and be refined as Nintendo works on these live holidays, but this first one is a bit rough around the edges.
Visuals & Audio
When one considers that the last time a mainline Animal Crossing game was released for the Nintendo 3DS it is clear that the improvement here is phenomenal. While the series itself was never really a powerhouse as it is designed for a more cute and fluffy approach to life, despite some of the horror themes already created out there, the small touches to the world help make the entire island appear all the better looking. Player characters will find no shortage of costumes to wear that aren't ones they make themselves while the island villagers are all newly modeled with a number of strange new characters joining the mix. One must also say that the environment really has seen a solid improvement here compared to the previous release though some insects can be quite horrifying to look at now compared to their previous appearances. Speaking of insects, the museum is truly stunning looking this time around, especially as players fill it with a variety of fossils, insects, and fish that they have donated to Blathers' cause.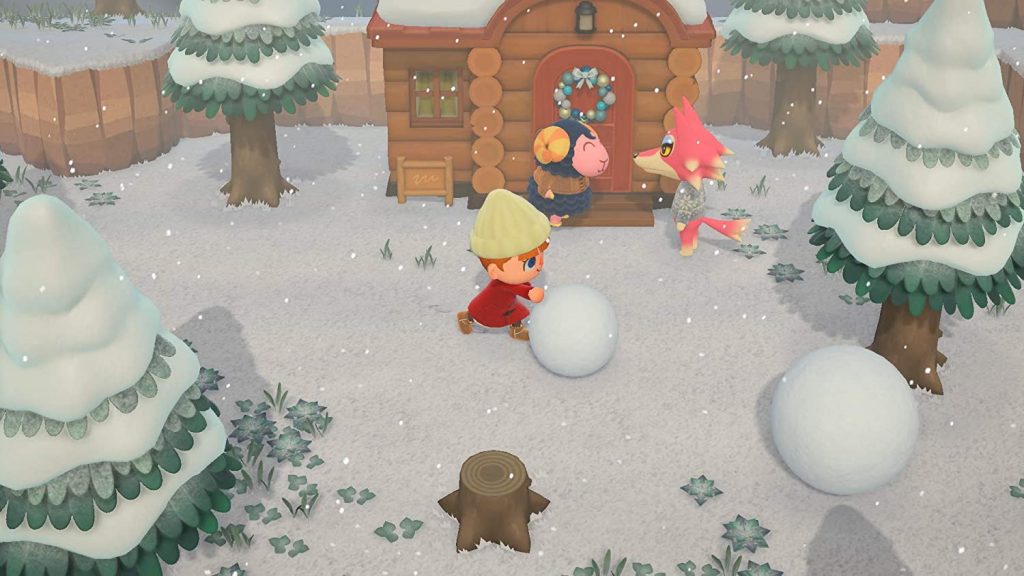 The soundtrack for the game features a wide variety of soothing environmental tunes and basic themes that fit with the style of the game though players can purchase songs from K.K. Slider to play in their house while there is no voice work as all animals talk through a variety of mumbling noises that vary from villager to villager.
Overall
Animal Crossing: New Horizons is the type of game that fans have been hoping for as Nintendo has managed to deliver an experience that players will want to come back to for years to come to see just what is happening on any given day. It may not ask much of the player's time, especially since main goals peter out fairly quickly after the first couple weeks of playing, but this style of slow life adds a number of new features that are mostly implemented well and help give additional meaning to a variety of tasks that players easily could have overlooked in previous entries.
Capsule Computers review guidelines can be found here.