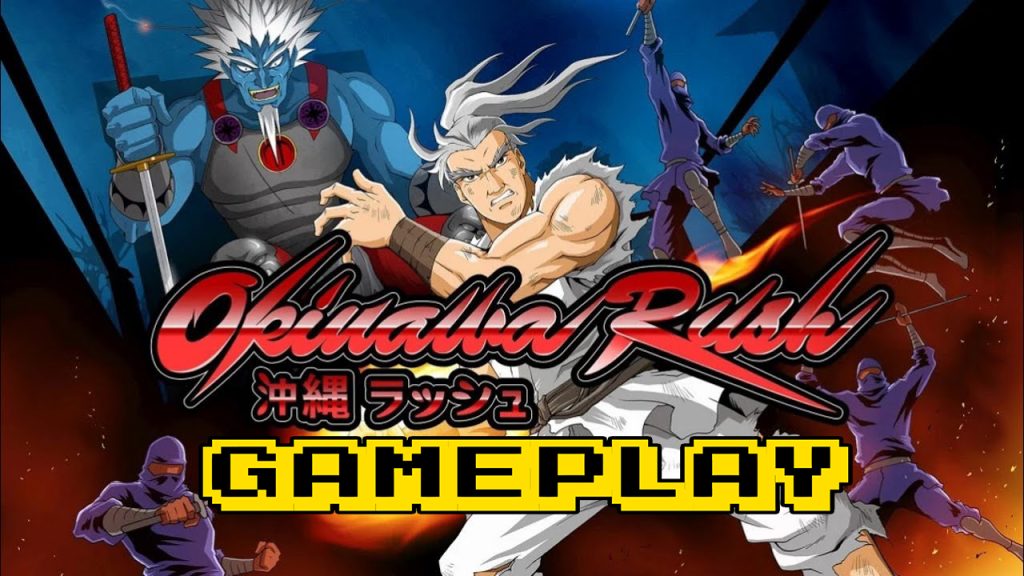 Join us as we run through 45 minutes of gameplay of Okinawa Rush. We play through the first stage twice, once as Hiro Yashima and then as Shin Yashima. We also work out and upgrade our Dojo in training mode and practice some combat moves and techniques along with perfecting our Kata patterns.
NOTE Due to copyright on music, section 30:36 to 3:14 is muted with no sound. We apologise for any inconvenience.
Take on the role of the martial arts master Hiro, Meilin, or Shin as they face off in a desperate fight for their lives against the Black Mantis clan. DOUBLE THE MAYHEM: Bring a friend and battle against ninjas, demons, and more in the 2-player local co-op mode of this action-adventure platformer.
Okinawa Rush
Developer: Sokaikan ltd
Publisher: No Gravity Games
Platform: Windows
Release Date: 22 Oct, 2021
Price: $16.99
Available now on Steam – https://store.steampowered.com/app/777670/Okinawa_Rush/
Summary
Recommended – "A beat'em up that mixes traditional side scrolling action with intricate gameplay reminiscent of fighting games."
Check out all the latest in the world of video games, anime, and entertainment at Capsule Computers:
Website: http://www.capsulecomputers.com.au/
Facebook: http://www.facebook.com/CapsuleComputers
Twitter: http://www.twitter.com/capsulecomputer
Steam Page: https://store.steampowered.com/curator/2666558-Capsule-Computers/
Pinterest: https://au.pinterest.com/capsulecomputer/