New gameplay trailer unveils companion cast, Mythic transformations, combat systems, and more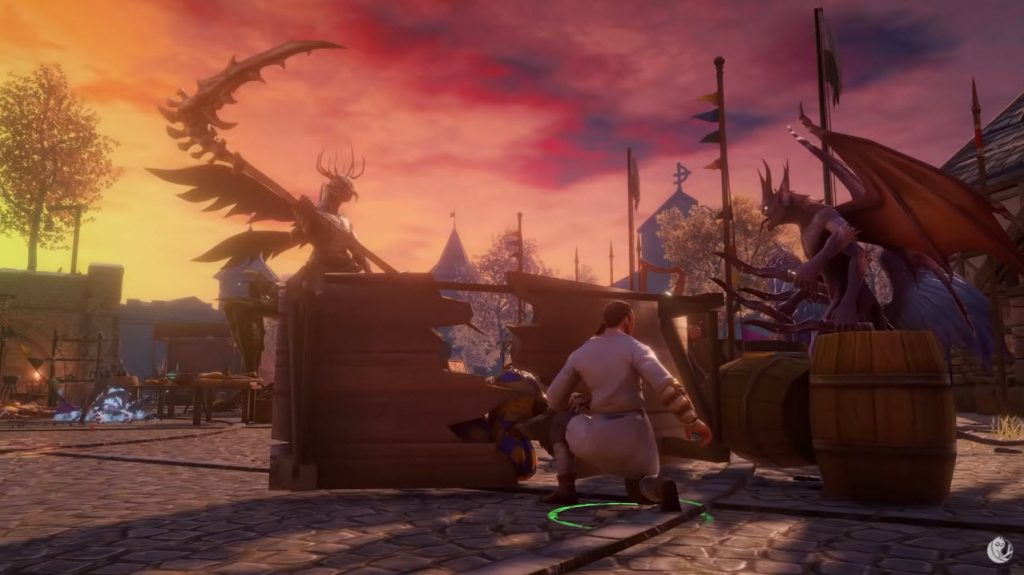 Moscow, Russia, August 10, 2021 — Owlcat Games and META Publishing have released a new trailer for Pathfinder: Wrath of the Righteous, inviting gamers to save a dark and gritty demon-infested world from ruin. After an incredible $2 million Kickstarter campaign and beta release, the console version of the game is set to launch in stores on March 1st, 2022 for Playstation 4 and Xbox One. To celebrate the console release date, a new trailer premiered during Microsoft's Twitchgaming Showcase: ID@Xbox to reveal the main villain and the companion cast that can help the players on their journeys. In addition, details about new characters, gameplay mechanics, and mythic transformations were shown.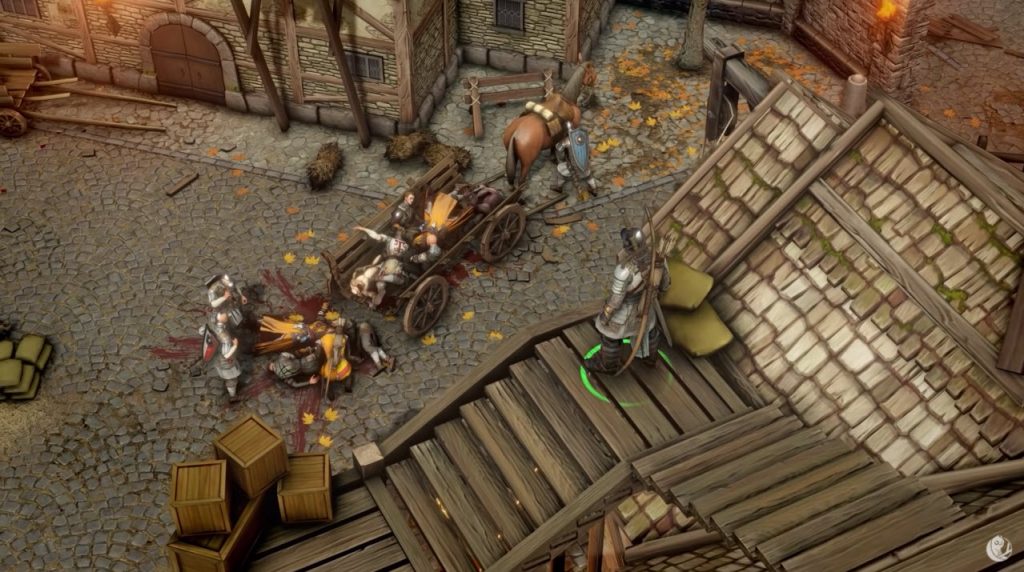 To fight against the demonic invasion, players choose a mythic path, which grants their character a unique set of skills as well as a distinct narrative arc – ultimately leading to their mythic transformation. As Commander, characters can become a celestial Angel, a raging Demon, a powerful Lich, a cunning Trickster, an otherworldly Aeon, a rebellious Azata, a wise Gold Dragon, an insatiable Swarm That Walks — or remain mortal and walk the arduous path toward becoming a living Legend. Mythic transformations allow characters to increase the rank of their chosen path to earn new skills and abilities, but also have a great impact on the world around them including Drezen, the biggest fortress of the game and its capital city.

Watch Pathfinder Wrath of the Righteous console release date trailer here:
The trailer showcases details about crusade mode, along with mounted combat and tactical combat game mechanics. Crusade mode enables players to select their general, change the size of their army, and explore the map of the world. It also shows how many movement points that are left, overall combat morale, army strength, and enemy strengths. Animal companions are useful for mounted combat, as they come with their own full-scale progression systems and levels of customization.
Owlcat Games and META Publishing are excited to remind that Pathfinder: The Wrath of the Righteous will launch worldwide on PC on September 2nd, 2021. Pre-orders are available on Steam, Epic Games Store, and GOG for $49.99. Playstation 4 and Xbox One versions are slated for release on March 1st, 2022. Prime Matter, Koch Media's premium gaming label, will distribute the physical console copies.

Supporting Assets and Links
Twitter link
Youtube link
Facebook link
Game official website
About Owlcat Games
Owlcat Games was founded in 2016 by a group of developers united by their love of CRPGs. The team is led by veteran game designers behind titles like Heroes of Might and Magic V, Silent Storm, Etherlords, Evil Islands: Curse of the Lost Soul and other games. Team members also took part in the development of popular MMO titles, Allods Online and Skyforge. The first project unveiled by Owlcat Games was 2018's Pathfinder: Kingmaker, an isometric computer RPG based on the highly popular Pathfinder pen-and-paper roleplaying game by Paizo Inc. The success of Kingmaker has allowed them to continue working with Paizo on a new Pathfinder adventure, Wrath of the Righteous.
About META Publishing
META Publishing is a rising video game label powered by industry veterans and gaming enthusiasts worldwide. We do not only publish games but create unique relations between the game and the players. With love and passion for games, we cater to developers' needs and help them make each game shine!About Prime Matter
Headquartered in Munich, Germany, Prime Matter is the premium gaming label dedicated to delivering a range of diverse and immersive games from amazing game development talent all around the globe. Working across projects of all styles, scopes and sizes, single-player, co-op to live ops, from producing to publishing, from ambitious teams taking their first step that need full support without compromising their dream to larger established successful studios searching that next step in the global market and building of brands. Prime Matter looks to lead through creativity, expression and passion, with games that will grip and enchant with enthralling story-telling, winning an audience with its incredible moments and larger-than-life experiences. Prime Matter is a proud member of the Koch Media Group.
About Paizo
Paizo Inc. is one of the world's leading hobby game publishers. Since 2002, millions of players have joined the goblin army by playing the Pathfinder® and Starfinder® roleplaying games across tabletops, at conventions, at their favorite local game store, and digitally on virtual tabletops. Paizo.com is an online retail hobby destination for millions of gamers that carries the latest products from top hobby game publishers. Players also find accessories, like dice and maps, miniatures, T-shirts, goblin plush toys, and the newest releases to quickly replenish those adventuring supplies for the next dungeon run.