New gameplay overview video offers a deep dive into the city builder with a twist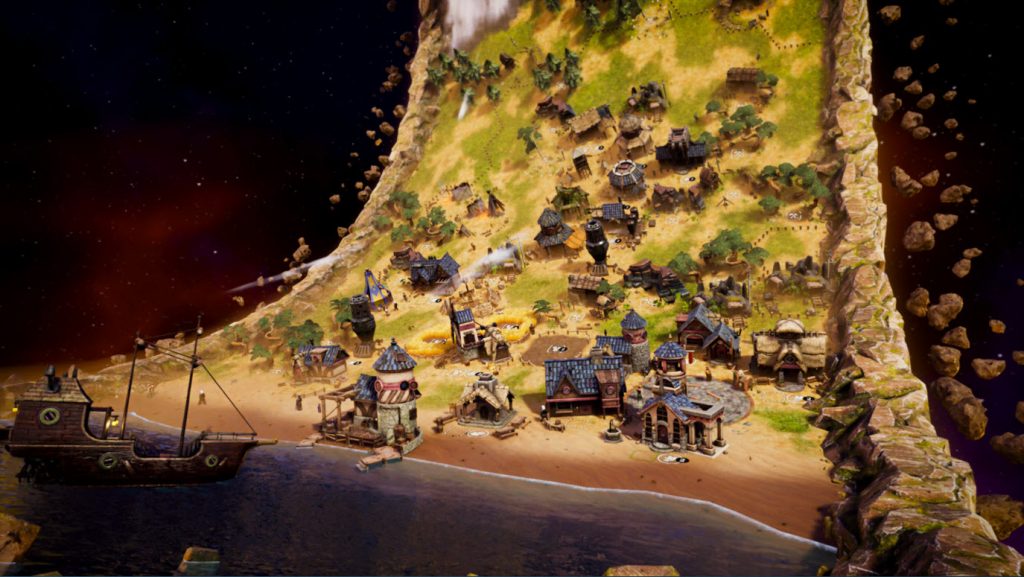 16 July 2021 – Ravenscourt and DESTINYbit are happy to announce that Dice Legacy will be released on 9 September. The unique dice-based survival city builder will be available on Steam, GOG, Epic Store and Nintendo Switch via Nintendo eShop.
To celebrate the release date, a new video offers an extensive view at the gameplay of Dice Legacy and what awaits players when their ship docks on the banks of the uncharted ringworld.
Watch the latest trailer:
The gameplay overview explains the first steps to establishing a thriving settlement on the shores of this new, unexplored world, hidden by fog.
Take good care of your dice population by building supply chains for food and drink to keep them happy and healthy. Don't forget to build up stock that will last your people through the harsh winter, which is only one of the challenges and dangers you will have to face.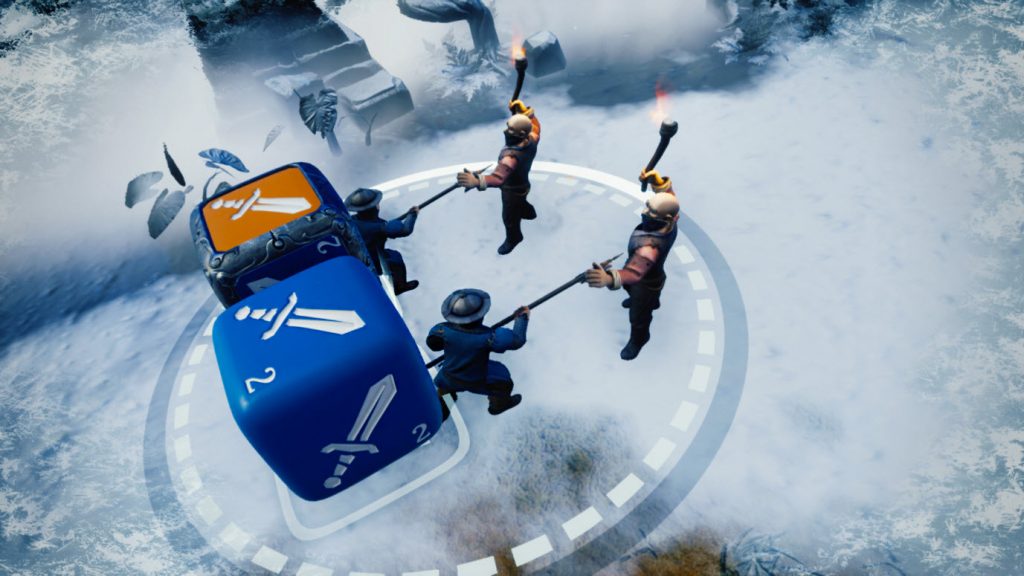 Hostile forces will try to steal your goods and attack your buildings, so make sure that your settlement isn't without soldiers to defend it.
Drive back the fog and expand your realm in a game that is unlike any other. Explore ruins and uncover ancient secrets. Forge new powerful dice to help in your endeavor to rule the entire ringworld as you make your own destiny in Dice Legacy.
Dice Legacy is part of PAX Online from 15-18 July, so make sure to stop by!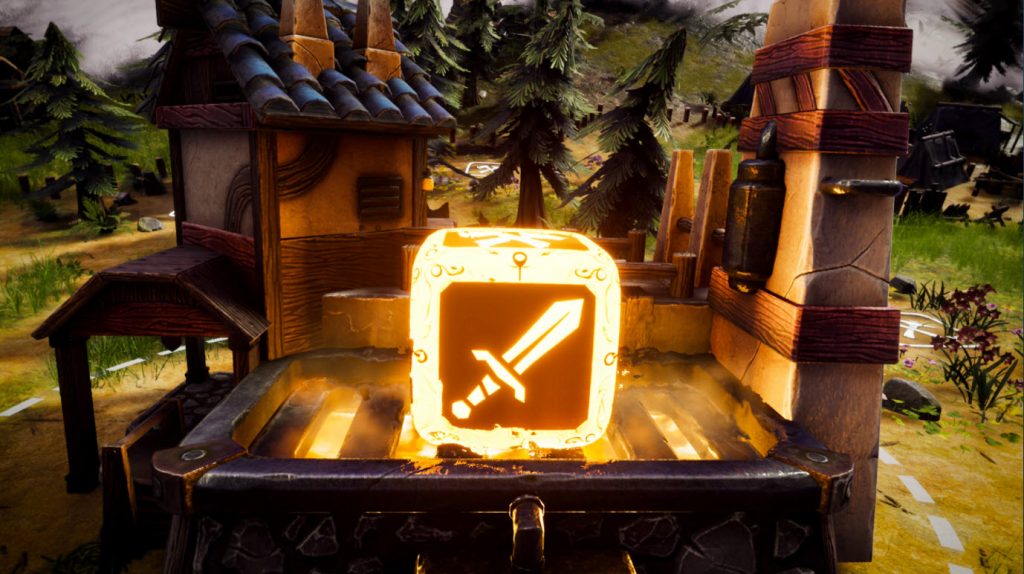 About DESTINYbit
DESTINYbit is a game development studio based in Ravenna, Italy which strives to give players tools to create stories worth sharing. With an all-remote approach to development and a focus on a small but very talented core team, DESTINYbit aims to create gameplay experiences never seen before. Founded in 2016 by Gian Paolo Vernocchi and Simone Daminato, and acquired by Amplifier Game Invest in 2020, DESTINYbit is part of the Embracer Group.
About Ravenscourt
Established in 2014 – and operating from its Munich headquarters in Germany – Ravenscourt's mission is delivering amazing games to a broad audience from both established studios and industry newcomers.
With a diverse portfolio, managing the titles of multiple international studios, Ravenscourt games span everything from adventure and management sims through to city builders and indie gems. The label even boasts a good old sing-along karaoke franchise.
Our players delight in engrossing narrative driven adventures, relish the challenge of building new worlds and love solving puzzles. We have more delights in store for them…
The publishing label Ravenscourt stands for worthy interactive entertainment for a broad range of players. It belongs to the Koch Media Group.
About Koch Media
The Koch Media Group is a global developer, publisher and distributor of video games, VR games, gaming hardware and merchandise.
The group's publishing activities, marketing and distribution extend throughout Europe, America, Australia and Asia. Koch Media has more than 25 years of experience in the digital media business and has risen to become a leading global publishing partner. The Koch Media Group runs a multi-label strategy with fully owned publishing units such as Prime Matter, Deep Silver, Milestone, Vertigo Games and Ravenscourt which publish games for consoles, PC and VR platforms across all physical and digital channels.
Additionally, as global publishing partner Koch Media has formed long-term multi-national publishing collaborations with numerous game publishers including Bethesda, Capcom, Codemasters, Konami, Koei Tecmo, Sega, Square Enix, Warner Bros and many others. With its parent company in Höfen, Austria, and the Publishing HQ in Munich, Germany, Koch Media owns local publishing companies in Germany, UK, France, Spain, Italy, Sweden, the Netherlands, Austria, Switzerland, Poland, Australia, the United States as well as Japan and Hong Kong.
The Koch Media Group owns ten game development studios: Deep Silver Volition (Champaign, IL / USA), Deep Silver Dambuster Studios (Nottingham / UK), Deep Silver Fishlabs (Hamburg / Germany), Warhorse Studios (Prague / Czech Republic), Milestone (Milan / Italy), Voxler (Paris / France), Vertigo Games (Rotterdam /The Netherlands) and Flying Wild Hog (Warsaw, Rzeszów, Cracow / Poland). Additionally, the Koch Media Group collaborates with numerous independent development studios around the world.