Introducing the Vapid Slamtruck, a Stuntman's Fever Dream
Plus Double Rewards on the Bunker Series, a Vintage Vapid Tee for Collectors, and More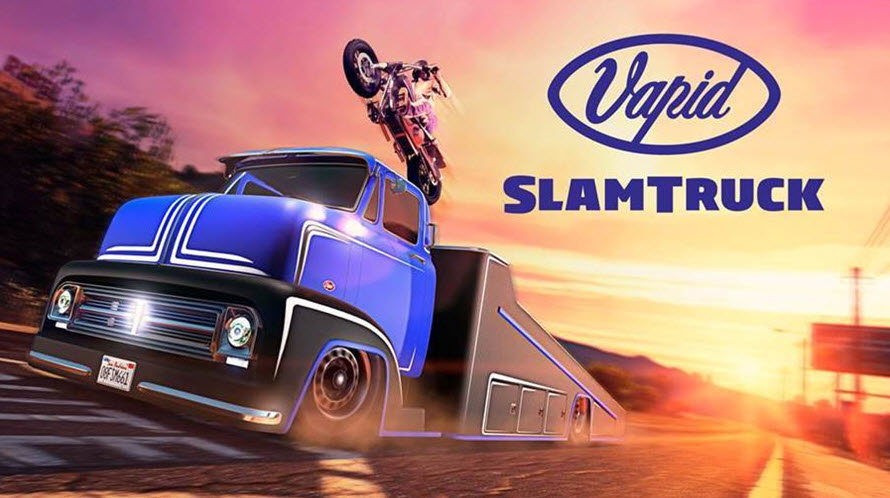 Due to a recent spate of accidents involving this model, Vapid wants to remind any potential buyers that a common side effect of driving the Slamtruck is the constant stream of idiots attempting to clear your ramp on the freeway. See one coming? For the love of god, duck.
The Vapid Slamtruck, now available from Southern San Andreas Super Autos.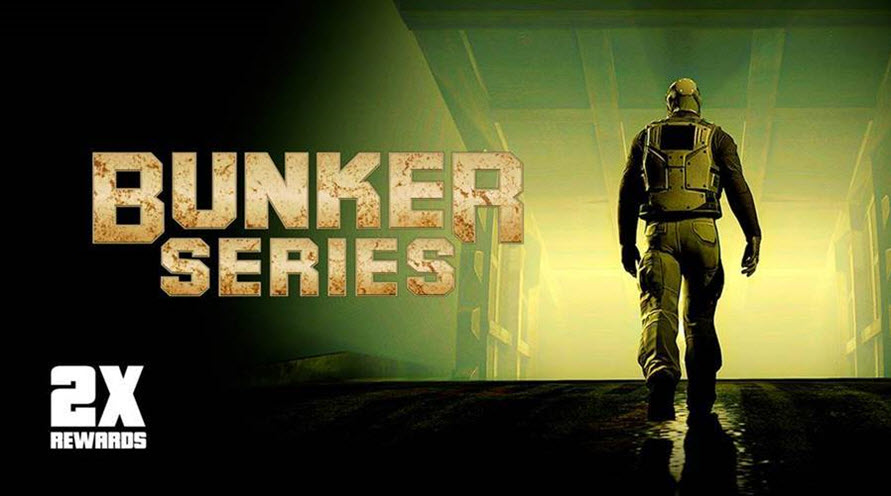 2X GTA$ & RP On The Bunker Series
The best fun is underground. In the case of the Bunker Series, we mean that literally: head deep under the earth's crust and shoot it out in a high-tech shelter built to withstand a thermonuclear Judgment Day. What's not relaxing about that? To sweeten the deal, all subterranean modes included in the Bunker Series are dishing out double the usual payout to all combatants.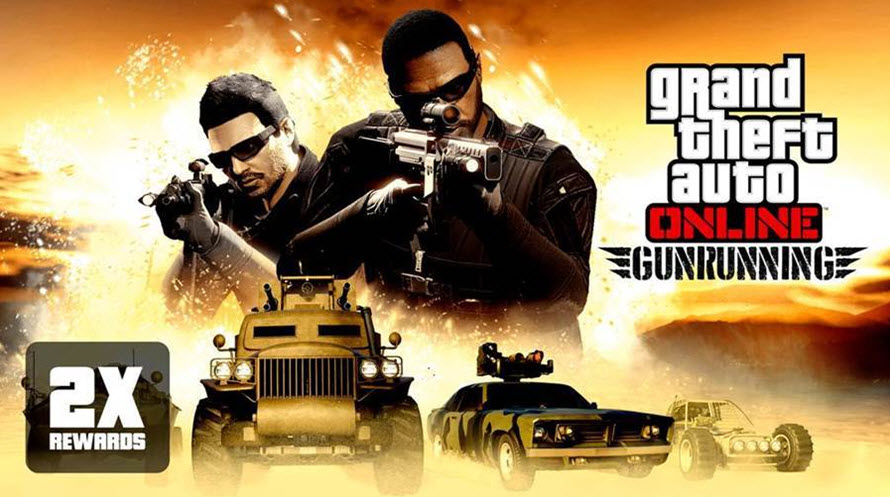 2X GTA$ & RP On Gunrunning Sales
If you'd rather make moves above the surface, you can always offload some of your precious contraband via Gunrunning Sales – they're paying out 2X GTA$ & RP all week long. Satisfying demand has never felt so good. And should your lab rats need a boost, all Gunrunning Research speeds are doubled through January 27th, as well.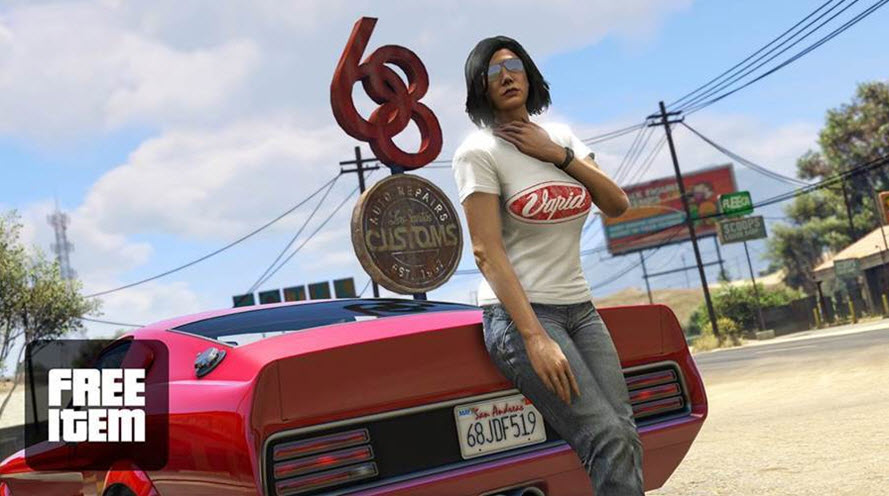 Faded Vapid Tee For Veteran Players
Brand loyalty is a valuable commodity these days. As a reward for their continued allegiance, players who already claimed the Vapid Tee during a previous GTA Online event will receive a rare Faded Vapid Tee, free of charge. This is the kind of irreplaceable vintage that collectors pay top dollar for – cherish it accordingly.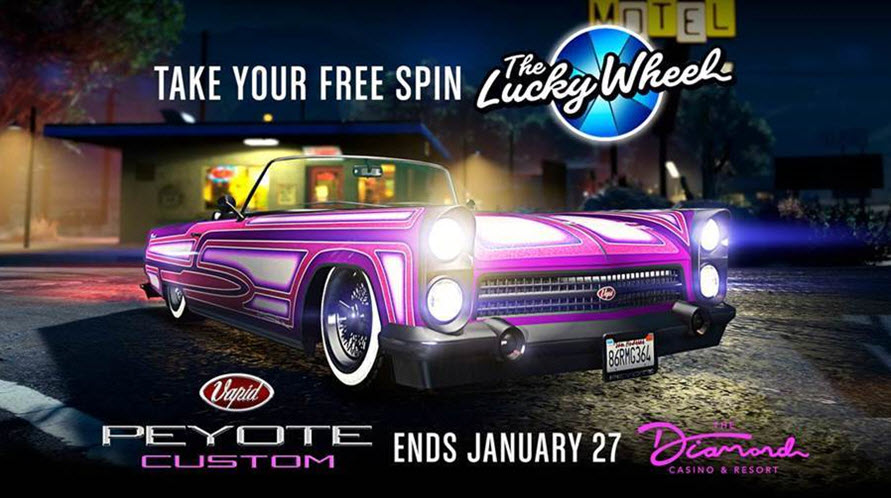 Podium Vehicle: Vapid Peyote Custom
Once you stumble out of your king-sized bed in the Penthouse, stop by the lobby of The Diamond Casino & Resort and give the Lucky Wheel a spin. This week, you could walk away with the keys to the Vapid Peyote Custom, an old-school lowrider and a carjacker's dream.
DISCOUNTS
Those looking to drop off the grid and build a lair of their own would be wise to take advantage of the discounts on Bunkers and their customizations this week, as well as the sales on vehicles to fill up garage space and keep you company in the cavernous hallways of your subterranean safehouse. The full list of discounts follows below.
Bunkers – 40% off
Bunker Modifications & Upgrades – 30% off
Vehicles:
Vapid Winky – 25% off
Vapid GB200 – 40% off
Vapid Caracara – 40% off
Vapid Caracara 4×4 – 40% off
HVY APC – 40% off
Prime Gaming
GTA Online players who successfully connect their Rockstar Games Social Club account with Prime Gaming will receive the Kosatka submarine's Sonar Station for free, along with GTA$200K just for playing any time this week.
In addition, Prime Gaming members receive exclusive discounts: this week it's a staggering 80% off of the Pegassi Osiris and 70% off the Progen PR4. To ensure access to future benefits, make sure to visit Prime Gaming and sign up.
Check Rockstar Support for details and limitations.