The Maibatsu Manchez Scout Available Now from Warstock Cache and Carry
Plus Double Rewards on Survivals, Bonuses for Treasure-Hunters, and Much More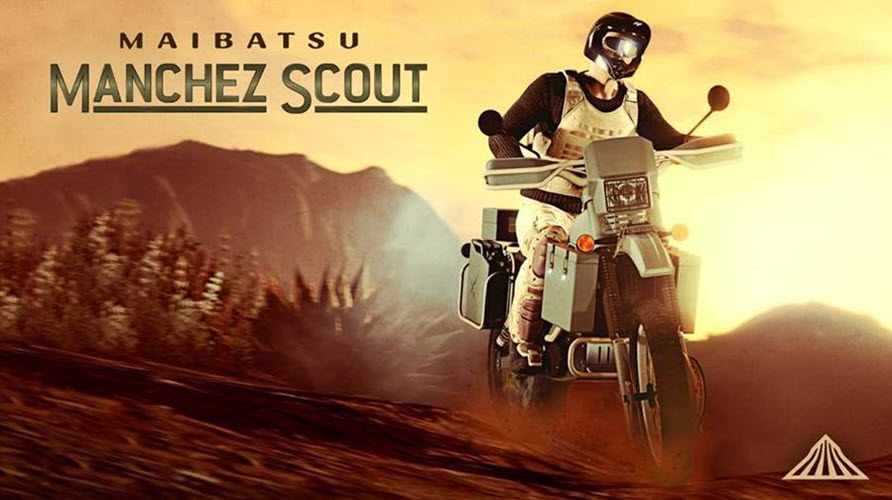 Rugged, powerful, and fast enough to peel your eyelids back — the Maibatsu Manchez Scout was built to maneuver the muddiest trails on Earth, but it's also a damn fine answer to a question as old as time: "How're you gonna jump that?" Whether you're using it as the Maibatsu Corporation designed or to tempt gravity and fate, you can purchase this motorcycle from Warstock now.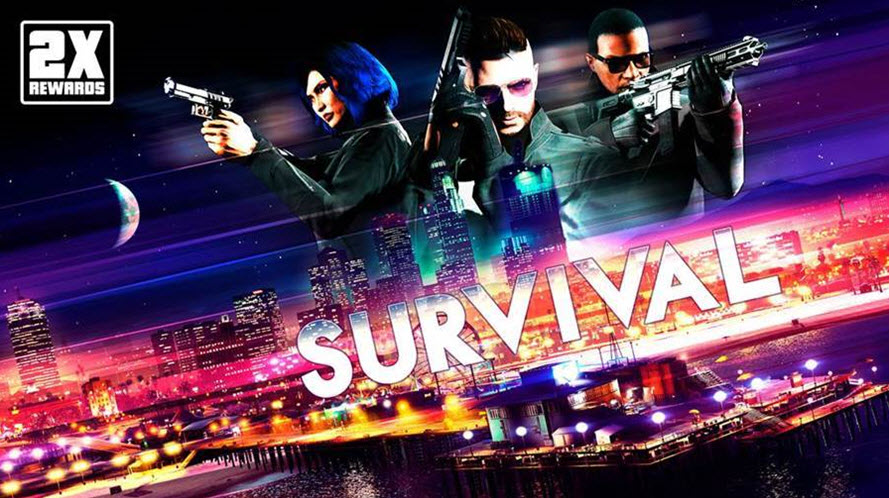 Double Rewards on All Survivals
Whether it's a never-ending stream of Ballas, private security forces, or the military in all its valor, staving off wave after wave of enemies and seeing how long you can hold out alive in Survivals will earn you double the usual GTA$ & RP.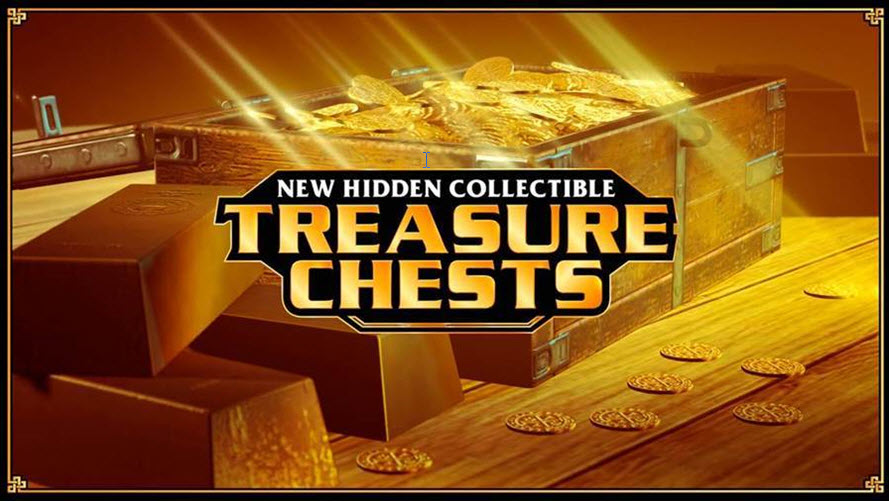 Bonus Buried Treasure
Tourists and treasure-hunters visiting Cayo Perico this week should keep an eye out for Treasure Chests while Scoping and when on their final approach, as collecting both Treasure Chests within a single day this week will earn you an extra GTA$100K when you log in next week. Please allow up to 72 hours after logging in next week for the deposit to clear in your Maze Bank account.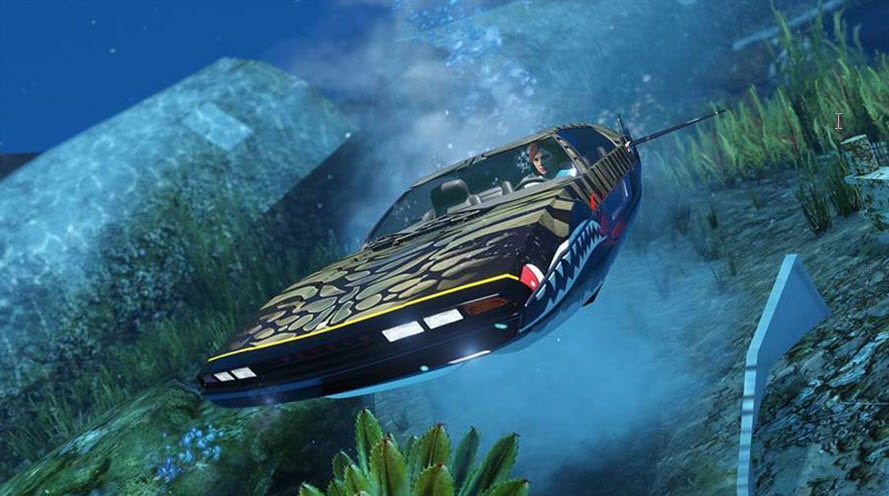 Pegassi Toreador Shark Livery
All those who jump into GTA Online any time between January 14 – 20 will receive the Shark Livery for the Pegassi Toreador, a military wrap guaranteed to inspire shock and awe in equal measure while keeping your vehicle hermetically sealed under pressure.
And for those gearheads and drivers who unlocked the Pegassi Tee, you'll be awarded this week with a vintage Faded variant of the tee to show your longstanding loyalty to the Italian luxury brand and its fleet of envelope-pushing vehicles.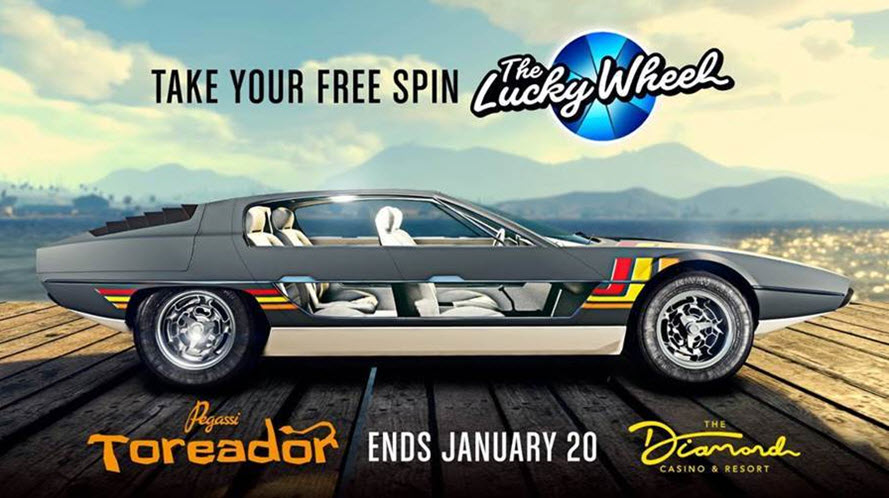 On the Podium This Week: Pegassi Toreador
If you still don't own this new amphibious sports car with a sprinkling of proprietary military technology under the hood, swing by the lobby of The Diamond Casino & Resort to give the Lucky Wheel a daily spin for the opportunity to procure one. You can also walk away with GTA$, RP, clothing, mystery prizes, and more.
Discounts
Don't get caught lacking, especially when it comes to underwater warfare in a pressurized environment leagues beneath the surface. Make sure to customize and upgrade your Kosatka submarine and take advantage of the following deals, available for a limited time only, and fill the Moon Pool with discounts on vehicles like the Aurora submersible and Sparrow helicopter, among others.
Kosatka Submarine Upgrades — 25% off:
Remote-Guided Missiles
Sonar Station
Weapon Workshop
Vehicles:
Sparrow Helicopter — 25% off
Kraken Aurora Submarine — 25% off
Sea Sparrow — 40% off
Nagasaki Buzzard Attack Chopper — 40% off
Invetero Coquette D10 — 30% off
Pegassi Reaper — 40% off
PRIME GAMING
GTA Online players who successfully connect their Rockstar Games Social Club account with Prime Gaming will receive the Kosatka submarine's Sonar Station for free, along with GTA$200K just for playing any time this week.
In addition, Prime Gaming members receive exclusive discounts: this week it's 35% off the Kurtz 31 Patrol Boat and Shitzu Longfin.
To ensure access to future benefits, make sure to visit Prime Gaming and sign up.
Check Rockstar Support for details and limitations.