Magic: The Gathering's most metal set yet introduces new cards on Arena
today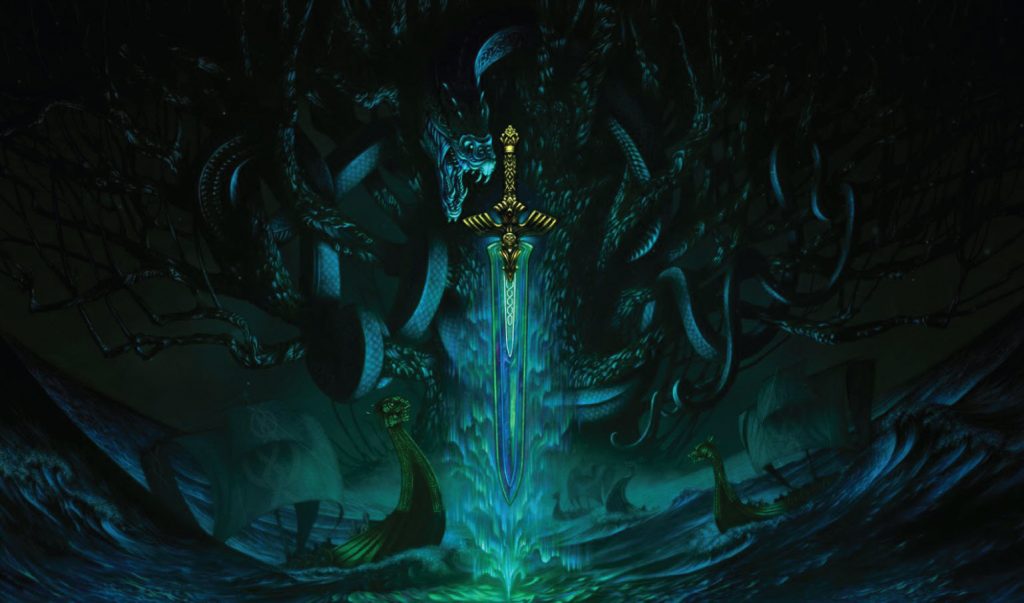 Friday 29 January, 2021 — Wizards of the Coast (WotC) today released the latest set for the world's oldest and best trading card game, Magic: The Gathering (MTG). Launching on MTG Arena today and releasing in stores on Friday 5 February, Kaldheim is a Viking-themed set inspired by Norse mythology, featuring strong metal themes. Several of the exciting new cards from Kaldheim were introduced through collaborations with popular
global metal bands Sabaton , Amon Amarth , Rhapsody of Fire and Australian group In Hearts Wake.
WotC's Week of Metal on Twitch showcased a number of metal bands as they spoke about their love for Magic and excitement for what Kaldheim would bring. Each band also had the opportunity to showcase a new card from Kaldheim and reveal new characters and mechanics to set the stage for Magic's next premiere card set.
Kaldheim introduces two new mechanics to Magic: Boast and Foretell. 'Foretell' allows players to exile a card and pay its Foretell cost instead of its usual casting cost at a later stage, prompting their opponents to keep their wit against banked cards that can be played at reduced cost. 'Boast', true to a bloodthirsty viking's nature, can activate when a creature with the ability attacks, giving players an extra incentive to attack opponents early and
often.
Snow, modal double face cards and sagas return in Kaldheim , each in unique ways. In addition to these epic mechanics comes the new showcase frames for Kaldheim. Legendary cards such as Halvar the God of Battle and Tibalt the Cosmic Imposter will arrive in style through Kaldheim's unique showcase frames, presenting chiseled patterns reminiscent of ancient carved stone.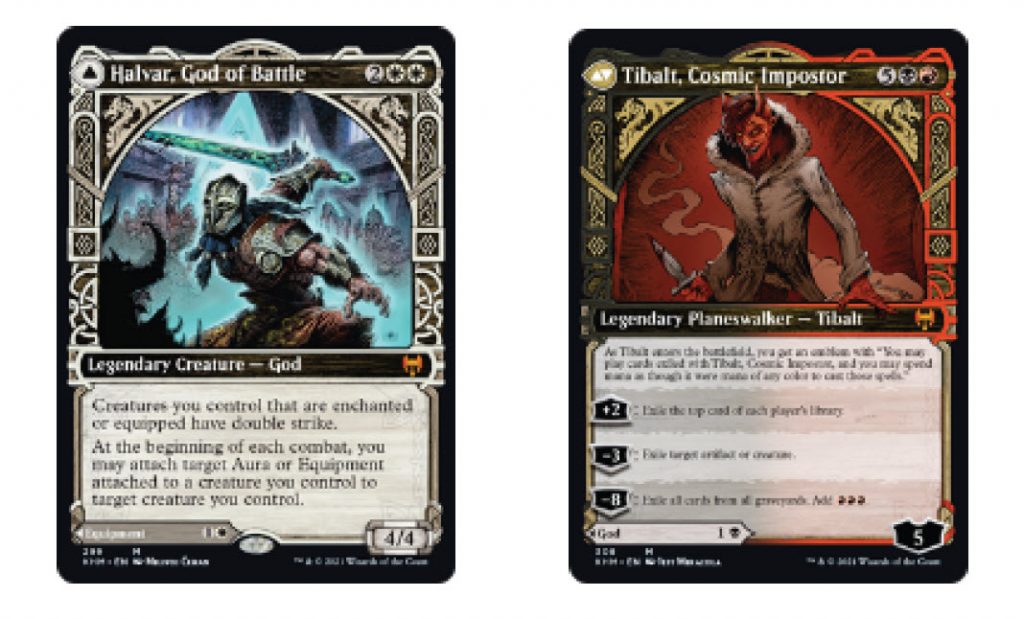 For more information on Kaldheim, visit https://magic.wizards.com/en/products/kaldheim or
view the Kaldheim trailer here .
About Magic: The Gathering
Magic: The Gathering's compelling characters, fantastic worlds, and deep strategic gameplay have entertained and delighted fans for more than 25 years. Fans can experience Magic through the tabletop trading card game, the new digital game Magic: The Gathering Arena, a New York Times
bestselling novel, critically acclaimed comic book series, and professional esports league. With over 40 million fans to date, Magic is a worldwide phenomenon published in eleven languages in over 70 countries.
About Wizards of the Coast
Wizards of the Coast, a subsidiary of Hasbro, Inc., is an award-winning developer and publisher of tabletop and digital games that ignite a sense of adventure in passionate players around the globe. Best known for publishing groundbreaking fantasy franchises, MAGIC: THE GATHERING® and DUNGEONS & DRAGONS®, Wizards is dedicated to bringing together world-class talent to create unforgettable play experiences at its headquarters in Washington and studios in Austin and Montreal. Learn more at www.wizards.com.