Taking full advantage of current and next generation hardware, the latest update brings huge changes and improvements to the title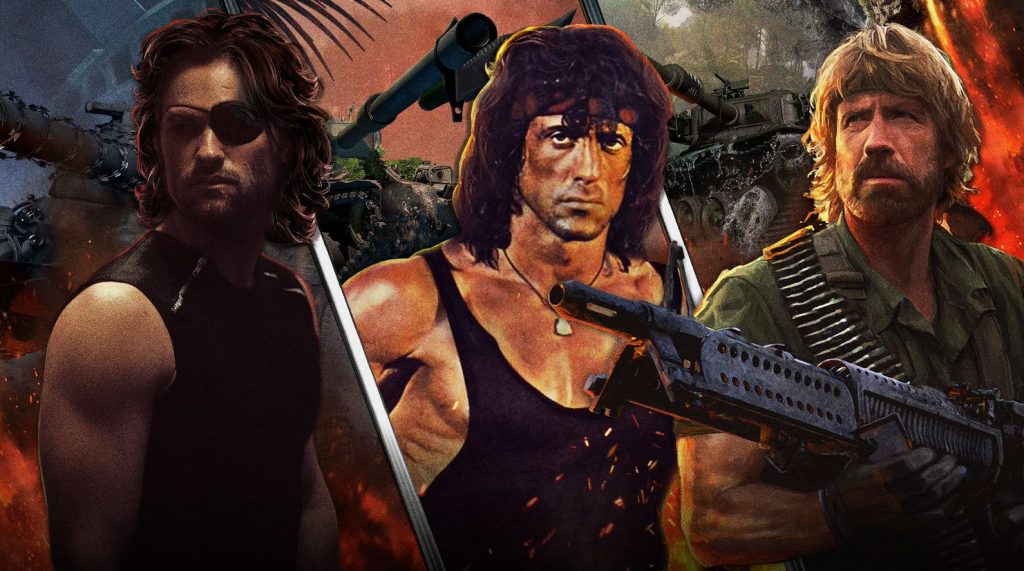 World of Tanks is excited to announce the launch of Season 3 including a latest engine update coming to Consoles on the 15th of December, giving players an enhanced gaming experience and a complete overhaul of its current game, crafting the graphics, UI and tank experience to a complete new level. From improved visibility, to increased level of detail, lighting, and textures – World of Tanks Console will look and play better than ever before.
With launch of Season 3 the game will also bring updates to gameplay to let players have a real next gen experience on all the consoles generations, as well as enhancements to vehicle management and commander and equipment systems. Players will also be able to access a new Profile tab which will give them information on their careers, keycards, medals, stats and activity log – alongside a post-game Personal tab.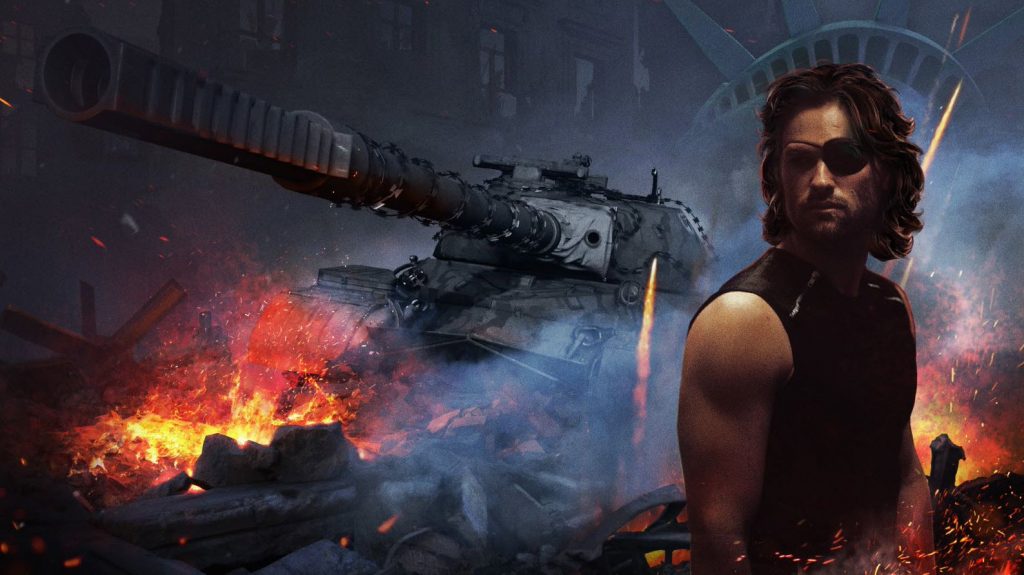 And that is not all! Following on from the success of recent seasons– from the explosive action of WWE SummerSlam to the fast-paced fury of Hot Wheels™ – World of Tanks will be bringing an 80s action hero-filled Season 3 to its loyal community of more than 20 million tankers! Players will have the chance to get hold of Tanks and Hero skins for each of the new characters!
Introducing John Rambo, the star of the venerated Rambo series, an all-round badass. With unmatched strength, stamina and military knowledge – Rambo will bring an aggression to tank warfare that players will not want to miss out on. Next comes Snake Plissken, the special forces operator turned criminal – and the protagonist in cult classics Escape From New York; he never takes his eye off the prize.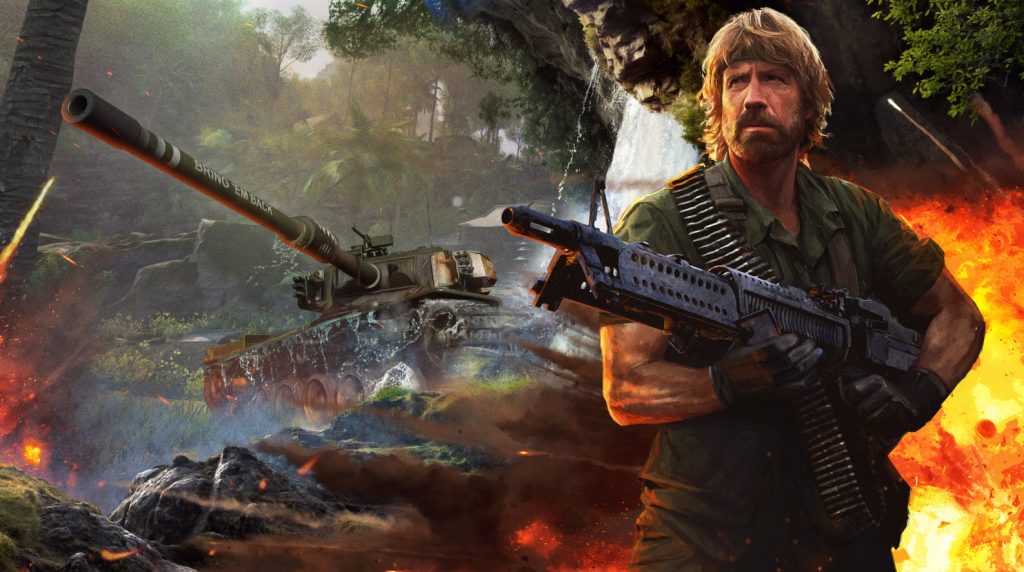 Last but not least – World of Tanks Console will be welcoming Colonel James Braddock from the Metro Goldwyn Mayer (MGM) action-adventure film Missing in Action to the team. A decorated US Army Officer – Colonel James Braddock brings the grit and gusto of a POW escapee to proceedings, as well as the skillset of a military specialist.
Creative Director TJ Wagner said: "The team and I are so excited to bring tankers our newest and biggest update ever! Utilising our custom console engine, Despair, with latest console hardware generation support will revolutionise World of Tanks Console, bringing evolved aesthetics and visual improvements to the game – as well as an updated HUD, vehicle management system and much more! We have also completely revamped the UI – advancing how players interact with the title.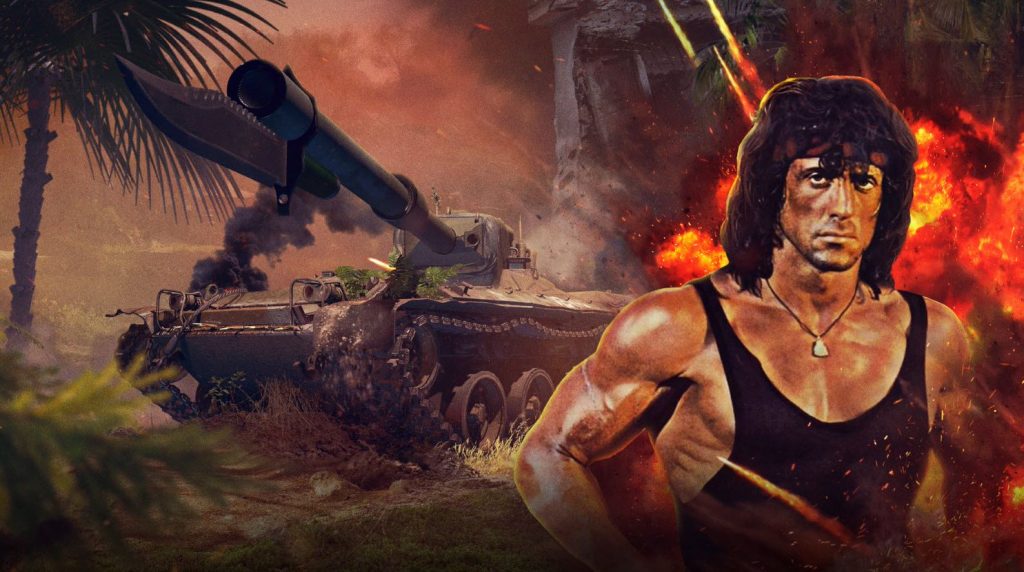 With Rambo, Snake and Braddock on board for the coming battle, Season 3 will continue the excitement of the previous 2 seasons – and we look forward to seeing heroes rise amongst the ranks of our players!"
With over 20 million players currently on PlayStation®4 and Xbox One taking advantage of cross-platform gameplay, World of Tanks Console also offers day one backwards compatibility for next generation consoles on PlayStation®5 and Xbox Series X/S across the globe.
For more information on World of Tanks Console, please visit: https://console.worldoftanks.com
About World of Tanks Console
World of Tanks Console is a team-based massively multiplayer online action game dedicated to armoured combat. Players immerse themselves in fierce 15-v-15 tank combat with opponents from around the world, fight it out on more than 90 different maps, and take command of their preferred vehicle out of over 740 tanks from 11 different nations.
World of Tanks Console is played by more than 20 million players worldwide and is available on PlayStation®4 & 5 and on Xbox One, Xbox Series S & X. World of Tanks Console can be downloaded for free by all PlayStation Network and Xbox Live account holders, with stunning 4K resolution and HDR support on PlayStation®4 Pro, PlayStation 5, Xbox One X, Xbox Series S & Xbox Series X. The epic, story-driven campaign mode War Stories can also be played for free on all platforms, giving players the chance to rewrite history in immersive single-player and co-operative battles.
Official website:
http://console.worldoftanks.com
"Colonel James Braddock" character from "MISSING IN ACTION" is licensed from Metro-Goldwyn-Mayer Studios Inc. MISSING IN ACTION TM & © 1984 – 2020 Metro-Goldwyn-Mayer Studios Inc. All Rights Reserved.
ESCAPE FROM NEW YORK™ is a trademark of STUDIOCANAL S.A.S. All Rights Reserved. © 2020 STUDIOCANAL S.A.S. ® All Rights Reserved.
FIRST BLOOD™ & © 1982 STUDIOCANAL S.A.S. All Rights Reserved. © 2020 STUDIOCANAL S.A.S. ® All Rights Reserved. RAMBO™ is a Trademark owned by STUDIOCANAL S.A.S. © 2020 STUDIOCANAL S.A.S. ® All Rights Reserved.
About Wargaming
Wargaming is an award-winning online game developer and publisher headquartered in Nicosia, Cyprus. Operating since 1998, Wargaming has grown to become one of the leaders in the gaming industry with 5500 employees and offices spread all over the world. Over 200 million players enjoy Wargaming's titles across all major gaming platforms. Their flagship products include the massively popular free-to-play hit World of Tanks and the strategic naval action game World of Warships.
Official website: wargaming.com
About STUDIOCANAL
STUDIOCANAL, a 100% affiliate of CANAL+ Group held by Vivendi, is Europe's leader in production, distribution and international sales of feature films and TV series, operating directly in all three major European markets – France, the United Kingdom and Germany – as well as in Australia and New Zealand.
STUDIOCANAL owns one of the most important film libraries in the world, boasting more than 6,000 titles from 60 countries. Spanning 100 years of film history, this vast and unique catalogue includes among others the iconic Terminator 2, Rambo, Breathless, Mulholland Drive, The Pianist and Belle de jour.
STUDIOCANAL has fully financed box office hits Tinker, Tailor, Soldier, Spy, Paddington 1 and 2, The Commuter and Shaun The Sheep Movie. Current films backed by STUDIOCANAL include Marc Munden's The Secret Garden produced with Heyday Films (Paddington 1 & 2) starring Colin Firth and Julie Walters.
STUDIOCANAL is actively developing and distributing high-end TV series through its network of award-winning European production companies, including TANDEM in Germany (Shadowplay), the UK's RED Production Company (Years and Years), Spain's BAMBÚ PRODUCCIONES (On Death Row) and France's STUDIOCANAL ORIGINAL (Mouche). STUDIOCANAL is also an associate of Danish-based SAM Productions founded by Søren Sveistrup and Adam Price (Ride Upon The Storm) as well as of UK-based GUILTY PARTY PICTURES; Benedict Cumberbatch's production company SUNNYMARCH TV (Patrick Melrose) and URBAN MYTH FILMS (War of the Worlds).