Triple Rewards on Transform Races and Time Trials Plus Deals on Arcades, Facilities, Apartments and More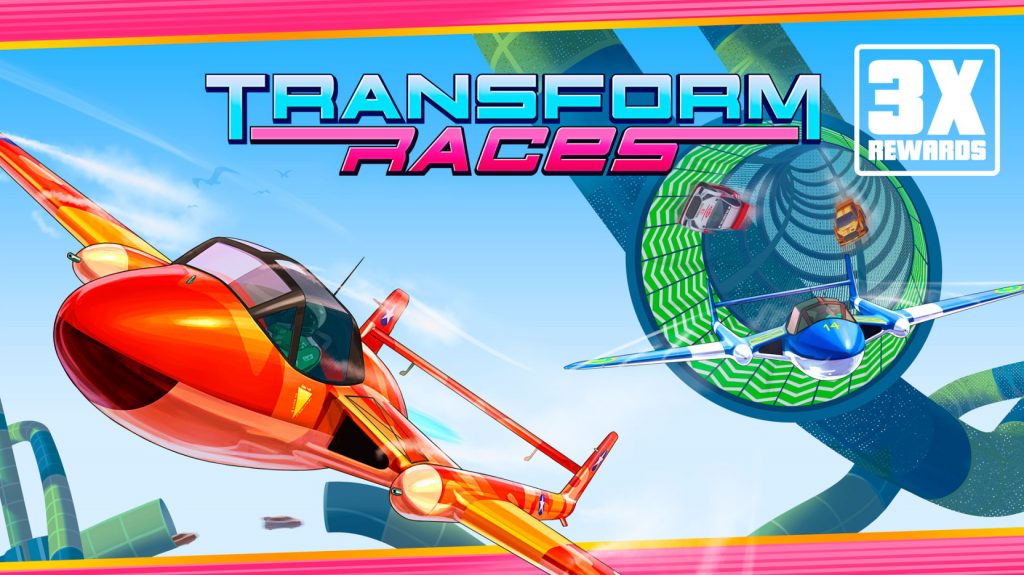 Through December 14th, test your adaptability behind the controls of all sorts of vehicles – from powerboats to jets and everything in between – as Transform Races are paying out triple the usual rewards to all competitors. Mix things up, you might surprise yourself.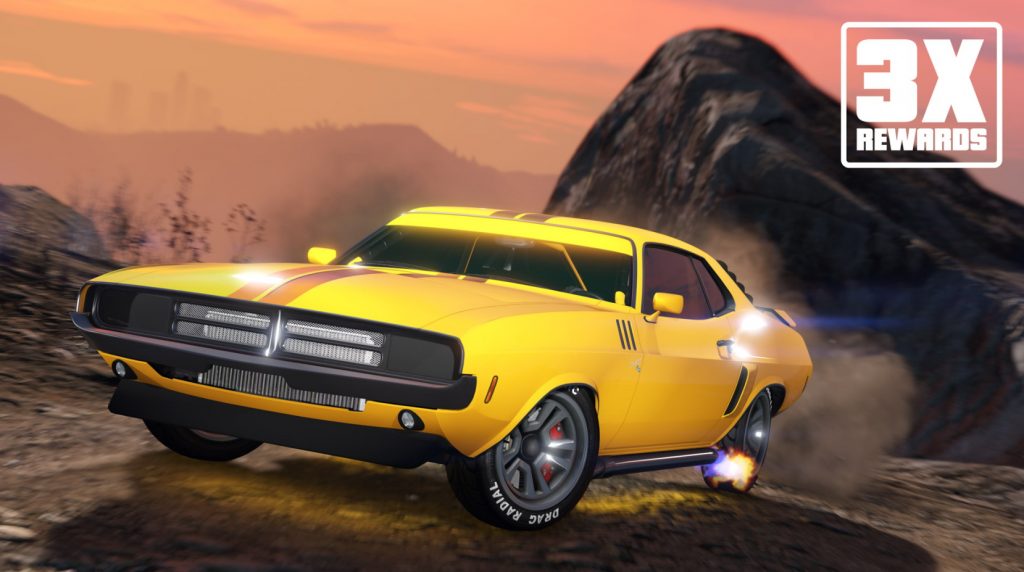 If you'd rather test your mettle against the clock, Time Trials are dishing out 3X GTA$ & RP to all speed-freaks, too. Successfully completing the Time Trial and the RC Time Trial before December 15th will net you a windfall of GTA$600,000.

Get Ready for The Cayo Perico Heist
Gear up all week long as you prepare to take down your biggest score yet in The Cayo Perico Heist coming December 15th.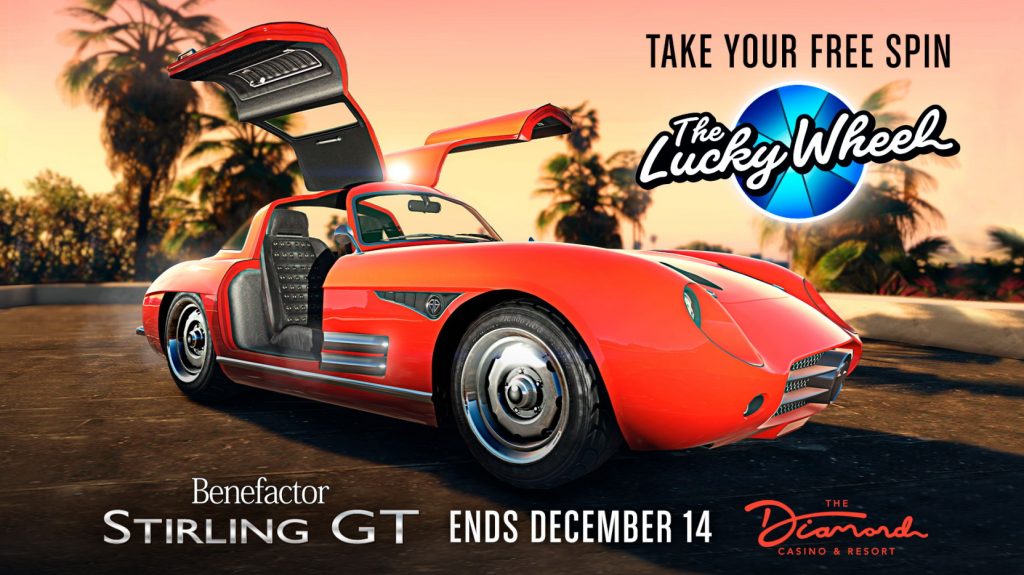 On the Podium This Week: The Benefactor Stirling GT
Pop by the lobby of The Diamond Casino & Resort to spin the Lucky Wheel and walk away with GTA$, RP, clothing and all manner of mystery prizes. This week on the podium is the Benefactor Stirling GT, a graceful German sports classic with enough horses under the hood to scare the mid-life crisis right out of you.
Discounts
Feeling a little claustrophobic in your Penthouse? Those looking to expand their real estate holdings this week are in luck: all High-End Apartments and Garages are 40% off, plus there are a range of discounts available on Arcades, Facilities, and other properties. If you need help filling slots in your Garage, there are a few high-powered vehicles on sale, as well.
Arcade Properties – 30% off
Warehouse
Videogeddon
Eight-Bit
Insert Coin
Wonderama
Pixel Pete's
Facilities – 40% off
Paleto Bay
Mount Gordo
Sandy Shores
Zancudo River
Grand Senora Desert
Lago Zancudo
Route 68
RON Alternates Wind Farm
Land Act Reservoir
Vehicle Warehouses – 25% off:
Cypress Flats
Davis
El Burro Heights
Elysian Island
La Mesa
La Puerta
Both LSIA Warehouses
Murrieta Heights
Vehicles:
Ocelot Locust – 40% off
Übermacht SC1 – 40% off
Lampadati Komoda – 40% off
Grotti X80 Proto – 30% off
PRIME GAMING BENEFITS
GTA Online players who successfully connect their Rockstar Games Social Club account with Prime Gaming will receive GTA$200K for playing any time this week. In addition, Prime Gaming members will receive the Vespucci Canals Nightclub location for free, plus an exclusive 70% off the Benefactor Krieger and 80% off the Pegassi Tezeract.
To ensure access to future benefits, make sure to visit Prime Gaming and sign up.
Check Rockstar Support for details and limitations.