Keinemusik and Palms Trax Now Performing at The Music Locker
Plus New Radio Stations, the Grotti Itali RSX and More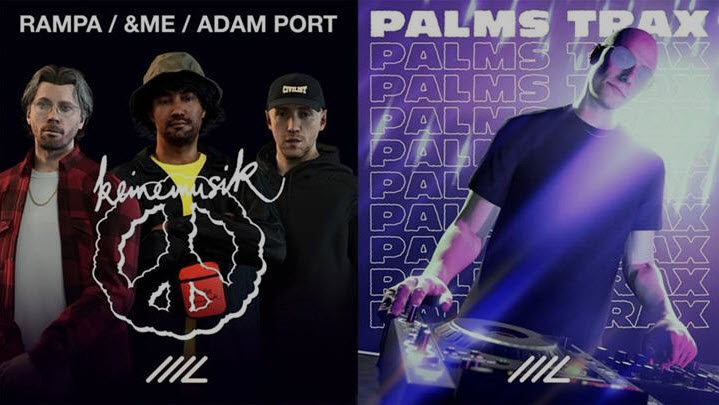 https://www.rockstargames.com/gifs/2a5c801?sound=true
Keinemusik and Palms Trax have taken up residency at The Music Locker. Keinemusik are a creative collective featuring Adam Port, &ME and Rampa focused on forward-thinking electronic music of all kinds. Palms Trax's mix of old-school house, exotic strains of disco and the latest music from the UK underground are known for bringing deep and peaceful, positive vibes to any party.
The new resident DJs will need help settling in, so be sure to keep an eye out for incoming texts and calls looking for help with brand new DJ Missions, both around the city and up into the far reaches of Blaine County.

New to the Dial: Still Slipping Los Santos and The Music Locker Radio
In addition to taking on the biggest Heist in GTA history, the community has been hard at work helping repair radio antennas across Southern San Andreas. Thanks to your efforts, this week marks the mainstream widespread release of Joy Orbison's pirate radio project, Still Slipping Los Santos – now available on your radio dial.
Also landing on the radio this week are live transmissions from The Music Locker, including mixes from all their resident DJs including Moodymann, Palms Trax and Keinemusik.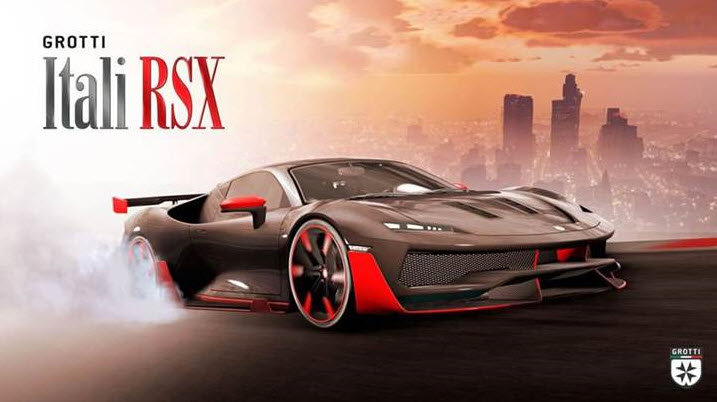 New Vehicle: Grotti Itali RSX
Grotti's newest Supercar is looking better than ever, and for all the sleek bodywork and elegant detail it's got even more going on under the hood. Check out Legendary Motorsport to pick yours up today.
New Vehicle: Dinka Veto Modern
Some refer to the Dinka Veto as the Tenth Wonder of the World, others as an unhampered deathtrap with all the grace and guile of a shaved baboon. But one thing's for certain – you'll never have more fun at shin-height than when you're behind the wheel of one of these babies. Now available at Southern San Andreas Super Autos.
The Cayo Perico Heist Bonuses Still Available
In case you weren't able to collect on these special bonuses last week, you've still got time to claim each of these:
Complete any Prep Mission for the Cayo Perico Heist and get the Rockstar Gray Pattern Tee
Complete a Scoping Mission for the Cayo Perico Heist and get the Manor Tie-dye Tee
Complete the Cayo Perico Heist finale to get the Panther Tour Jacket
Plus if you were one of the many who helped the GTA Online community annihilate the GTA$100 Billion mark during November's Heist Challenge, you get the Panther Varsity Jacket.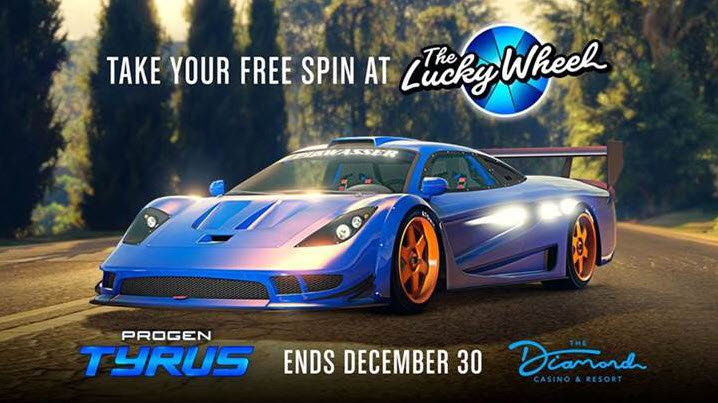 On the Podium This Week: The Progen Tyrus
Spin The Diamond Casino & Resort's Lucky Wheel and walk away with GTA$, RP, clothing or all sorts of mystery prizes. This week on the podium is the Progen Tyrus, a supercar best described as 'barely road legal.' Trust us: that's a good thing.
Discounts
It wouldn't be the holidays without sales, would it? From real estate to vehicles, there are plenty of ways to invest in various assets and properties this week that will surely make this season one to remember. See below for the complete list of discounts.

Executive Offices – 40% off:
Maze Bank West
Arcadius Business Center
Lombank West
Maze Bank Tower
Executive Office Customizations – 40% off:
Interiors
Organization Name Change
Money Safe
Gun Locker
Accommodation
Personal Assistant
Vehicles – 40% off:
Pegassi Tempesta
Ocelot Penetrator
Pfister Comet SR
Coil Rocket Voltic
Blazer Aqua

Prime Gaming Bonuses and Benefits
GTA Online players who successfully connect their Rockstar Games Social Club account with Prime Gaming will receive the Kosatka submarine's Sonar Station for free, along with GTA$200K just for playing any time this week.
In addition, Prime Gaming members receive exclusive discounts: this week it's a whopping 80% off of the HVY Nightshark, Itali GTB and Itali GTB Custom. Plus a special gift from Prime Gaming this week, claim the Übermacht Sentinel Classic, completely free.
To ensure access to future benefits, make sure to visit Prime Gaming and sign up.
Check Rockstar Support for details and limitations.
The Cayo Perico Heist Stickers Available Now on Giphy and Instagram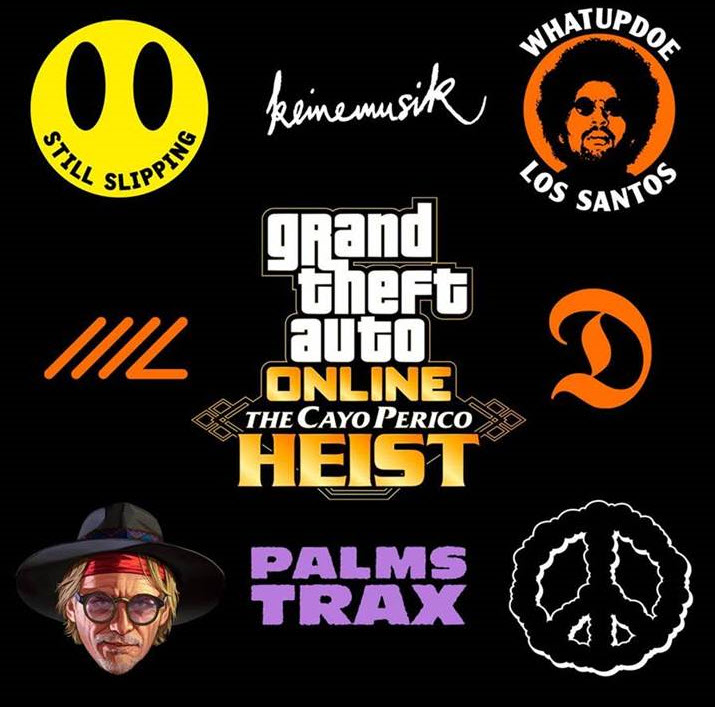 To help celebrate The Cayo Perico Heist and the largest expansion to GTA Online's music playlist since launch, we've added a brand new set of GIPHY stickers to our official page. These include The Music Locker's debut resident DJ Moodymann, along with Keinemusik and Palms Trax – who'll be hitting the ones and twos at the hottest new club in Los Santos this week. Plus, there's even El Rubio himself, the new Pegassi Toreador and more.

You can use these to decorate your Stories on Instagram by tapping the Sticker icon at the top of the Story Editing screen and search for #GTAOnline, #CayoPerico, #MusicLocker, #Moodymann, #Keinemusik or #PalmsTrax. To check out all of the new stickers head over to https://giphy.com/rockstargames.