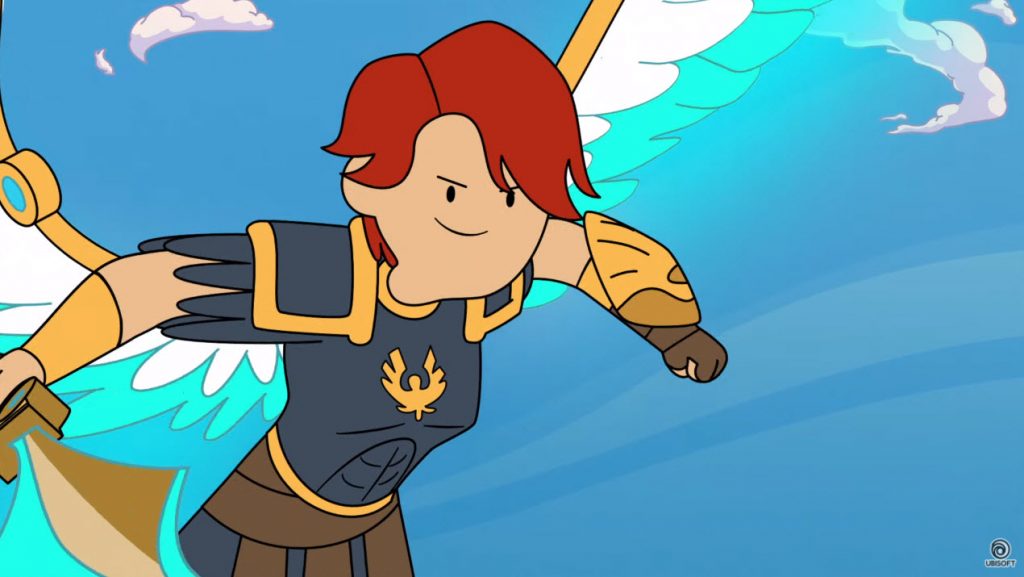 SYDNEY, Australia – NOVEMBER 17, 2020– Homies help homies. ALWAYS.Today, Ubisoft shared an exciting crossover trailer, where Adventure Time meets the mythological world of Immortals Fenyx Rising™. Immortals Fenyx Rising will be available on December 3rd 2020 for PlayStation®4, the Xbox One family of devices (including the Xbox One X), Nintendo Switch™ system, Epic Games and the Ubisoft Store. The game will also be available on PlayStation®5 and Xbox Series X and on Ubisoft+, Ubisoft's subscription service*.
In this new video, Finn and Jake get lost outside the land of Ooo and meet a surly Cerberus in Immortals Fenyx Rising's Golden Isle. Luckily, Fenyx is here to save their buns!
Sharing an epic and humorous tone, this crossover was the perfect opportunity for Ubisoft and Cartoon Network to team up. Stay tuned for another Adventure Time surprise in the coming weeks!
Developed by the team at Ubisoft Quebec, creators of Assassin's Creed® Odyssey, Immortals Fenyx Rising is an exciting new IP that takes grand mythological adventure to new heights.**  Players will embody Fenyx, a new winged demigod, on a quest to save the Greek gods and their home from a dark curse. Only by mastering the legendary powers of the gods, overcoming heroic trials and confronting powerful mythological beasts, will Fenyx be able to take on Typhon, the deadliest Titan in Greek mythology.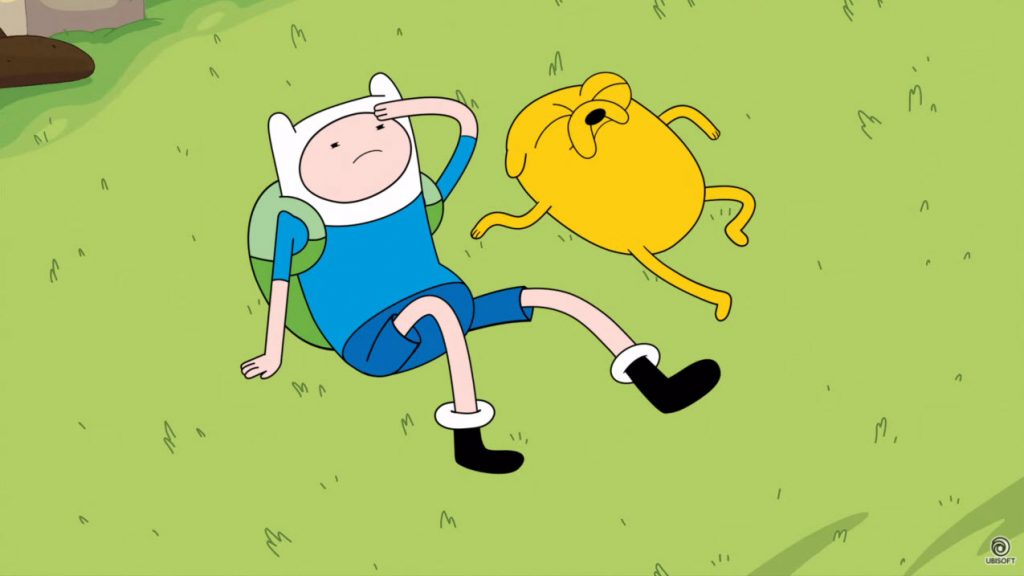 For more information on Immortals Fenyx Rising, please visit: http://immortalsfenyxrising.com
For the latest news on Immortals Fenyx Rising and all of Ubisoft's games, visit Ubisoft News: https://news.ubisoft.com/
*Ubisoft+ is AU$19.95 per month. Cancel anytime. More information at ubisoft-plus.com.
**Associate studios are Ubisoft Montreal, Ubisoft Singapore, Ubisoft Bucharest Ubisoft Chengdu, Ubisoft Montpellier, Ubisoft Kiev, Ubisoft Shanghai, Ubisoft Pune, with additional help from external partners Sperasoft and Technicolor.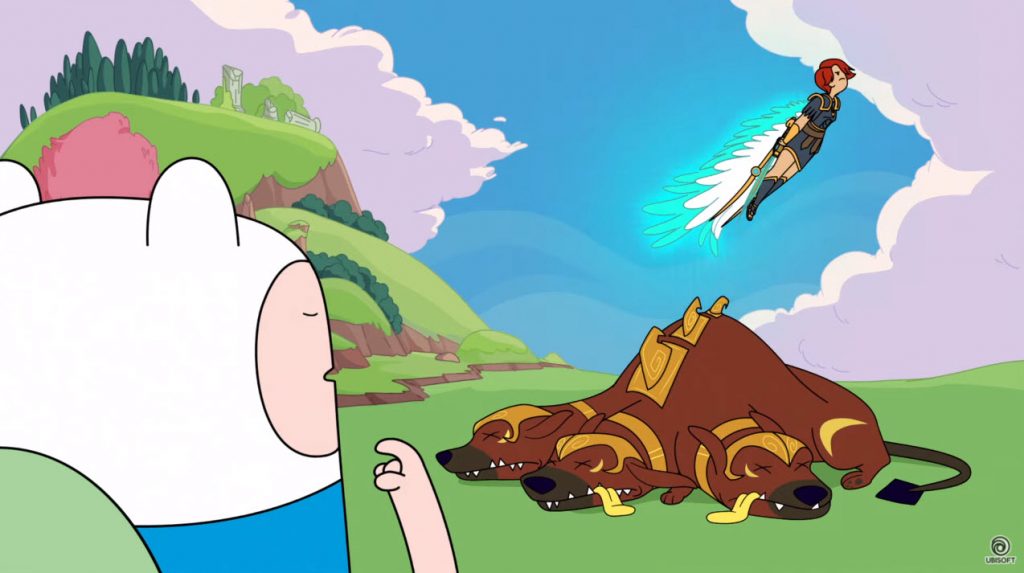 Cartoon Network's Emmy® and Peabody Award-winning series Adventure Time, introduced viewers to unlikely heroes Finn and Jake, buddies who traverse the mystical Land of Ooo and encounter its colourful inhabitants. The best of friends, our heroes always find themselves in the middle of heart-pounding escapades. Finn, a silly kid with an awesome hat, and Jake, a brassy dog with a big kind heart, depend on each other through thick and thin. Created by Pendelton Ward and executive produced by Cartoon Network Studios, the ground-breaking series wrapped in 2018 after 10 seasons on Cartoon Network.
About Cartoon Network
Cartoon Network is a division of WarnerMedia and the #1 global animated series network, offering the best in original content for kids and families with such hits as Ben 10, Craig of the Creek, DC Super Hero Girls, Steven Universe, The Amazing World of Gumball, Teen Titans Go!, Victor and Valentino, and more. Seen in more than 185 countries, over 450 million homes and in 33 languages, Cartoon Network inspires the next generation of creators and innovators by engaging its audience at the intersection of creativity and technology. Its award-winning pro-social initiatives, Stop Bullying: Speak Up and CN Buddy Network are acknowledged and often used resources for kids and adults looking for tools that can assist in dealing with the ongoing issue of bullying.
About WarnerMedia
WarnerMedia is a leading media and entertainment company that creates and distributes premium and popular content from a diverse array of talented storytellers and journalists to global audiences through its consumer brands including: HBO, HBO Max, Warner Bros., TNT, TBS, truTV, CNN, DC Entertainment, New Line, Cartoon Network, Adult Swim, Turner Classic Movies and others. The organization also includes Xandr's suite of advanced advertising solutions designed to help to improve advertising for brands, publishers, and consumers.
WarnerMedia is part of AT&T Inc. (NYSE:T).
About Ubisoft
Ubisoft is a leading creator, publisher and distributor of interactive entertainment and services, with a rich portfolio of world-renowned brands, including Assassin's Creed, Far Cry, For Honor, Just Dance, Watch Dogs, Tom Clancy's video game series including Ghost Recon, Rainbow Six and The Division. The teams throughout Ubisoft's worldwide network of studios and business offices are committed to delivering original and memorable gaming experiences across all popular platforms, including consoles, mobile phones, tablets and PCs. For the 2019–20 fiscal year, Ubisoft generated net bookings of €1,534 million. To learn more, please visit: www.ubisoftgroup.com.
© 2020 Ubisoft Entertainment. All Rights Reserved. Immortals Fenyx Rising, Ubisoft, and the Ubisoft logo are registered or unregistered trademarks of Ubisoft Entertainment in the US and/or other countries