Slipstream Your Way to Triple Rewards in All Land Races
Plus An Update On The Heist Challenge, Additional Bonuses and More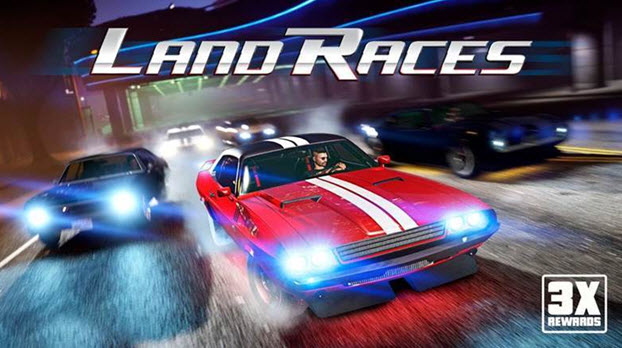 When you strip back the mega-ramps, giant loops and stunt tubes, skill takes front and center. Get back to basics this week and earn Triple Rewards in all Land Races through November 25th.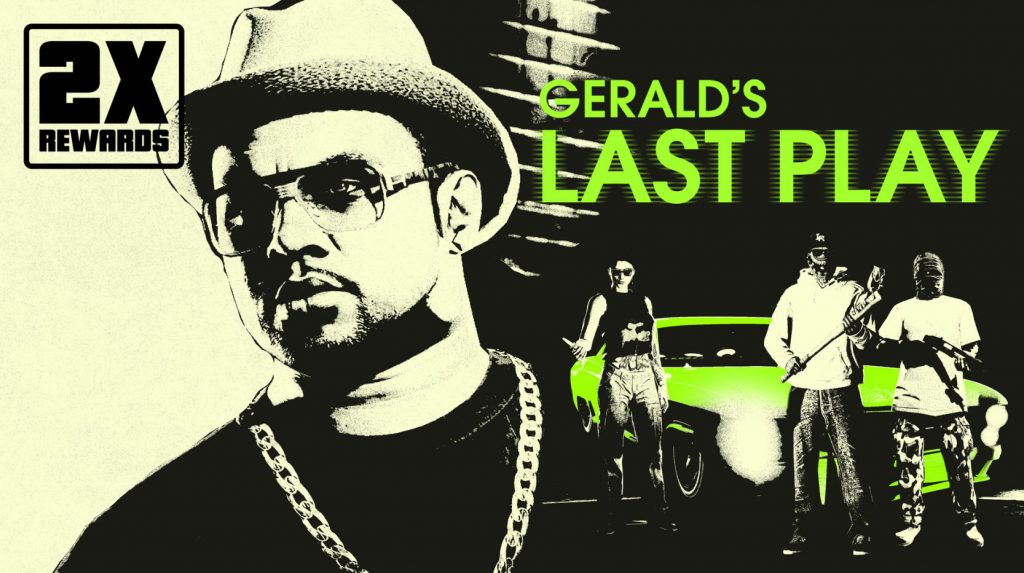 2X GTA$ & RP on Gerald's Last Play
Gerald doesn't like to talk much, so make sure to respond and listen close if he drops you a line on your iFruit. The big man wants to get out of dodge, and he needs your help. He'll repay you handsomely for your services, too – think twice the usual rate on all Gerald Contact Missions until November 25th.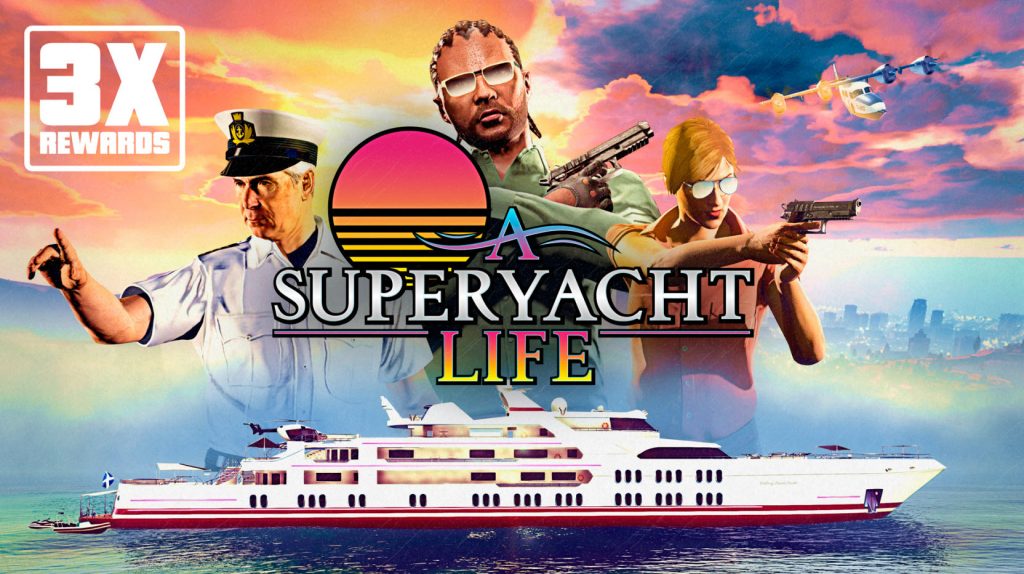 3X GTA$ & RP on A Superyacht Life
Give that wild antipodean Captain Brendan Darcy a call to deal with all sorts of carnage on the high seas and in high society alike. Help the skipper quell fires at a local country club, rescue hostages and shoot your way out of trouble in the middle of a perfect storm – all six missions in A Superyacht Life are paying out triple the usual for brave sailors and deck-hands.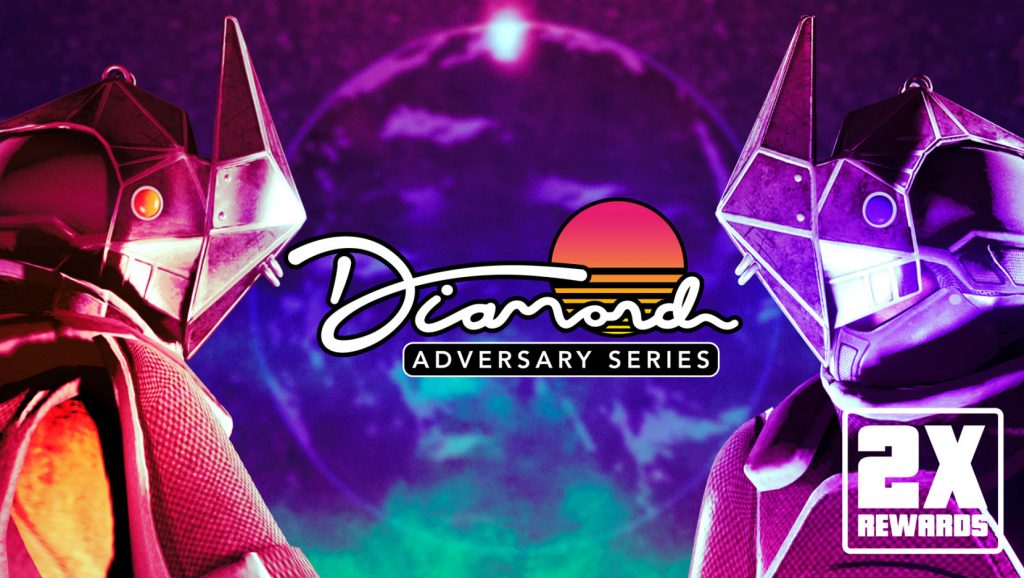 2X GTA$ & RP on The Diamond Adversary Series
There are more lethal activities afoot in the Casino than table games and expensive shots of Macbeth. This week, players who dive headfirst into the Diamond Adversary Series to take part in ruthless battle inside of the den of sin will walk away with twice the usual GTA$ & RP.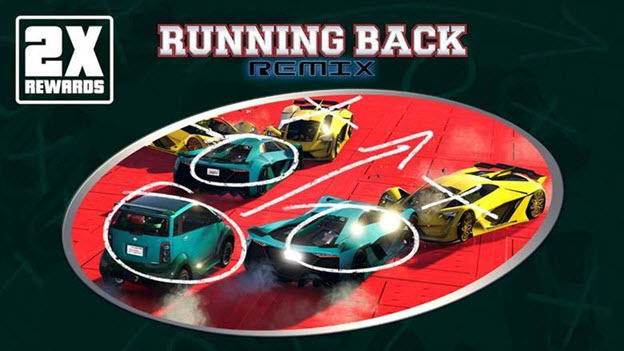 2X GTA$ & RP in Running Back Remix
Instead of strapping on a helmet and pads and running out onto the gridlock, slide behind the dash of a pint-sized Panto and attempt to outmaneuver the enemy's squadron of muscular Tezeracts on your way to the end zone in Running Back (Remix). To help max out the carnage factor, you will all get paid double for your blood, sweat and tears through November 25th. Ready? Break.
The Heist Challenge Update
Congratulations, you obliterated the GTA$100 Billion challenge last week, taking GTA Online Heist Finales down to the tune of over GTA$1 Trillion. As a reward for your communal efforts, everyone will receive a special new vehicle during launch week of the next big GTA Online update in December. In addition, all participants who played last week will receive a special badge of honor for their efforts.
And don't forget to log back in this week to collect your additional GTA$1M bonus just for playing between November 12th and 18th.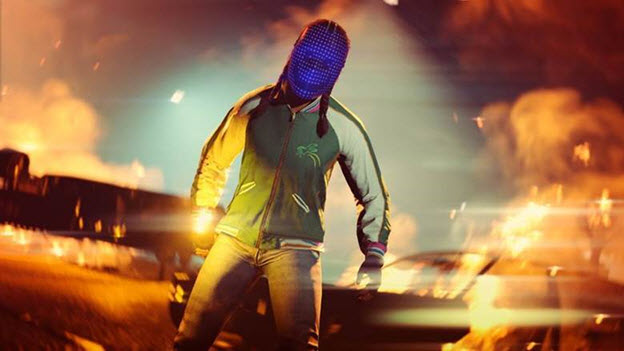 Free Blue Dot Tech Mask
Players who compete and emerge victorious from an Event Business Battle event this week will receive a Blue Dot Tech Mask, free of charge.
On the Podium This Week: Överflöd Autarch
Make sure to stop by the lobby of The Diamond Casino & Resort to give the Lucky Wheel its daily spin to walk away with GTA$, RP, clothing, mystery prizes and so much more. This week on the podium is the Overflod Autarch, an aerodynamic foreign hyper-car with enough power underneath its hood to intimidate most civilians. Are you "most civilians?" We didn't think so.
DISCOUNTS
There are all sorts of ways to save money in and around Los Santos if you know where to look. This week, those seeking to earn their sea-legs can take 30% off the cost of all boats and yachts, as well as upgrades and modifications for their new floating palace. Plus, discounts on powerful vehicles and laser weapons. See below for the complete list.
Yachts – 30% off
Yacht Upgrades & Modifications – 30% off
All Boats – 30% off
Vehicles:
Progen T20 – 40% off
Dinka Sugoi – 40% off
Truffade Thrax – 30% off
Laser Weapons:
Widowmaker – 40% off
Up-n-Atomizer – 40% off
Unholy Hellbringer – 40% off
PRIME GAMING BENEFITS
GTA Online players who successfully connect their Rockstar Games Social Club account with Prime Gaming will receive GTA$200K for playing any time this week. In addition, Prime Gaming members will receive the Vespucci Canals Nightclub location for free, plus 80% off the Imponte Nightshade and 60% off of the Declasse DR1.
To ensure access to future benefits, make sure to visit Prime Gaming and sign up.
Check Rockstar Support for details and limitations.