Five New Commanders, Three Collaboration Premium Ships, Two Unique Camouflages, and More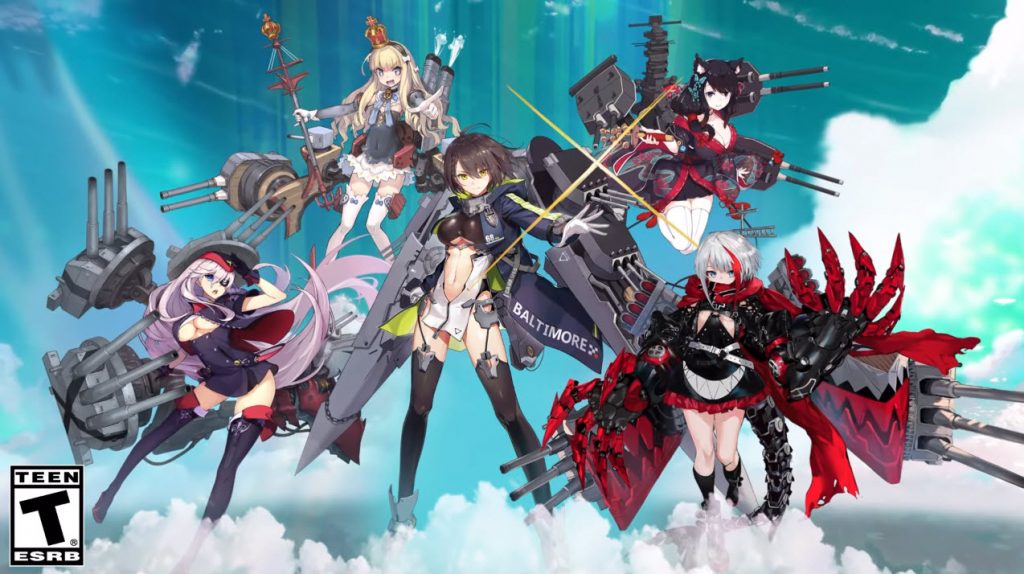 Five new popular characters from Azur Lane are making their debut in World of Warships: Legends! Queen Elizabeth, Admiral Graf Spee, Fusou, Scharnhorst, as well as Baltimore—who originally appeared as part of the first-ever collaboration between World of Warships and Azur Lane—are making their way into World of Warships: Legends. Each character is also represented by their namesake ship in-game and has unique abilities to help in battle. They are available for a limited time from November 30th until the start of the next update on December 21st.
Azur Lane is a naval-themed anime-style Shoot 'em up game for Android/IOS with characters based on historical warships. Each commander coming to World of Warships: Legends has a unique voiceover by their popular voice actors, recorded specifically for this collaboration. They also come with unique commander inspirations and skills based on their Azur Lane skills, such as Baltimore's powerful "APsolute Ammunition" that modifies the performance of your US cruiser's armour piercing shells. As for ships to command, Baltimore, Fusou, and Queen Elizabeth each have a special premium version of their namesake ships with an exclusive camouflage available during the event, while Admiral Graf Spee and Scharnhorst will have unique collaboration camouflages available for their ships. There are even a few ways to get Azur Lane faction flags to show your allegiance! Players can get the commanders from the new Azur Lane containers, while the ships and camouflages are available in the in-game shop. About World of Warships: Legends
Experience epic naval action in World of Warships: Legends, a massively multiplayer online game where you can master the seas in history's greatest warships! Recruit legendary commanders from maritime history, upgrade your vessels and stake your claim to naval supremacy with or against players around the world in thrilling and immersive battles.
World of Warships: Legends brings the online naval action loved by millions to home consoles for the very first time, alongside a host of content and features exclusive to the console experience.
Official website: https://wowslegends.com/
About Wargaming
Wargaming is an award-winning online game developer and publisher headquartered in Nicosia, Cyprus. Operating since 1998, Wargaming has grown to become one of the leaders in the gaming industry with 4500+ employees and offices spread all over the world. Over 200 million players enjoy Wargaming's titles across all major gaming platforms. Their flagship products include the massively popular free-to-play hit World of Tanks and the strategic naval action game World of Warships.
Official website: www.wargaming.com
About Azur Lane
Azur Lane is a shooting RPG for Android/iOS that utilises side-scrolling shoot 'em up mechanics. As part of the game, you can form divisions of beautiful kansens (ship-girls) to fight against enemies. An auto mode is available in addition to the manual mode, so you can enjoy this game even if you aren't usually good at shoot 'em ups!
·         Official website: https://www.azurlane.jp/
·         Official Twitter: https://twitter.com/azurlane_staff