CD PROJEKT RED has released a brand new Cyberpunk 2077 commercial featuring Keanu Reeves, who also portrays a major character in the game.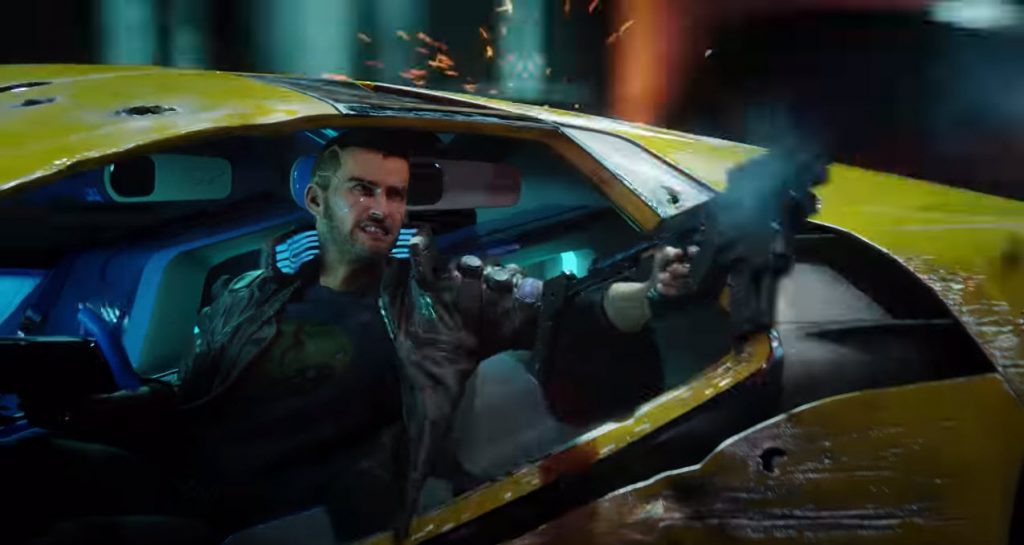 The promotional video was broadcast during game 1 of this year's NBA Finals between Los Angeles Lakers and Miami Heat. In the commercial, Keanu Reeves invites players to join his character, Johnny Silverhand, in Night City when the game releases in November.
Cyberpunk 2077 will release November 19th, 2020, for PC, Xbox One, and PlayStation 4, with the version for Google Stadia set to launch the same year. The game will also be playable on Xbox Series X and PlayStation 5 consoles when available. At a later date, a free upgrade to Cyberpunk 2077, taking full advantage of next-gen hardware, will become available for owners of the Xbox One and PlayStation 4 versions respectively.
For more information regarding the game, followFacebook,Twitter, and visitcyberpunk.net.
About Cyberpunk 2077
Cyberpunk 2077 is a narrative-driven, open world RPG set in the most vibrant and dangerous metropolis of the future — Night City. The game follows the story of V, a hired gun on the rise in a world of cyberenhanced street warriors, tech-savvy netrunners and corporate life-hackers. Featuring CD PROJEKT RED's hallmark concept of choices and consequences, players will face difficult decisions that ripple through the entire game. Winner of over 200 awards, Cyberpunk 2077 is set in the universe of the classic pen & paper RPG system, Cyberpunk 2020.

About CD PROJEKT RED
CD PROJEKT RED is a game development studio founded in 2002. It develops and publishes video games for personal computers and video game consoles. The studio's flagship titles include The Witcher series of games, Thronebreaker: The Witcher Tales, GWENT: The Witcher Card Game and the upcoming futuristic AAA role-playing game — Cyberpunk 2077. Together with GOG.COM, a game store offering hand-picked titles for PC and Mac, CD PROJEKT RED is part of the CD PROJEKT Capital Group. CD PROJEKT S.A. is listed on the Warsaw Stock Exchange (ISIN: PLOPTTC00011).