Relive '90s Cartoon Nostalgia in a New Trailer for the Adventure Platformer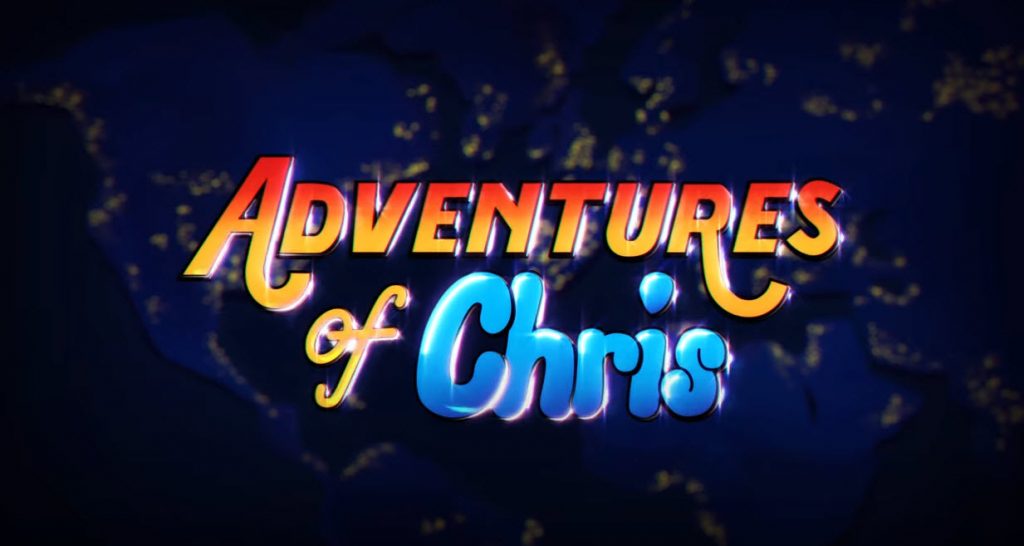 Vancouver, Canada – October 8, 2020 – Overcome the odds as a not-so-average superhero with today's release of adventure platformer Adventures of Chris from publisher Graffiti Games and developer Guin Entertainment. Now available for $14.99 USD on Steam (PC, Mac and Linux) and Nintendo Switch™, Adventures of Chris has players embark on a global adventure as ordinary teenager Chris who is thrust into saving the world from an eclectic group of villains.
 
Discover the adventure with a new launch trailer complete with '90s inspired hand-drawn animation.
Adventures of Chris is a '90s-inspired adventure platformer where you help a chubby underdog kid with wacky superpowers battle bizarre villains, unlock and customize special moves and spells, and save the world. After getting kidnapped and turned into a balloon by cartoon villains, you'll escape and learn a bevy of skills such as how to throw lightning and bounce around like a basketball. Using these skills and more you'll transform Chris from a weak kid into the ultimate hero, defeating the forces of villainy and making it home in time for dessert.
 
"Adventures of Chris is one of those games where there is way more than meets the eye," said Chris Guin, CEO of Guin Entertainment. "It has a variety of gameplay mechanics to use that make each level different, platforming challenges, humor, character special moves that can be customized and much more. Come for the nostalgic factor, but stay for the hours of compelling gameplay and story."
 
Major Features Include:
Uncover a sinister story in a quirky, cartoon-like universe.
Explore 9 locations around the world in any order you please, plus the Kingdom of Lost Balloons and more!
Build Chris from a weak kid into the ultimate underdog hero by upgrading him with unique special moves and abilities that you can customize to your style.
Learn (or purchase) increasingly powerful spells and techniques.
Battle bizarre villains across the globe, including samurai cats, cyborg penguins and whiny vampires.
Float or fall through unique platforming challenges.
Two additional full game modes, including bonus content – a more difficult and humorous Mean Mode, and Developer Commentary.
A variety of unlockable content and secrets to discover, including an in-depth backstory.
Numerous difficulty settings, including "Ridiculously Easy" for players who prefer to never die, and "Hard for No Reason" for crazy people.
Snort out loud with a game chock-full of laughs.
For more information regarding Adventures of Chris please visit Graffiti's Twitter page or the Adventure of ChrisTwitter page.

About Graffiti Games
Graffiti Games is a video game publisher comprised of industry veterans that understand what it takes to launch a successful game. We view game publishing as a collaborative effort between our team and developers and strive to ensure everyone benefits from a game's success. To find out more about Graffiti and our titles please visit www.graffitigames.com.

About Guin Entertainment
Guin Entertainment is a small independent games studio based in Alabama, consisting of mostly Chris Guin.  They are currently developing their first commercial title, Adventures of Chris, a traditionally hand-animated 90's style adventure. Guin Entertainment is a small game production company dedicated to colorful, story-driven game experiences.