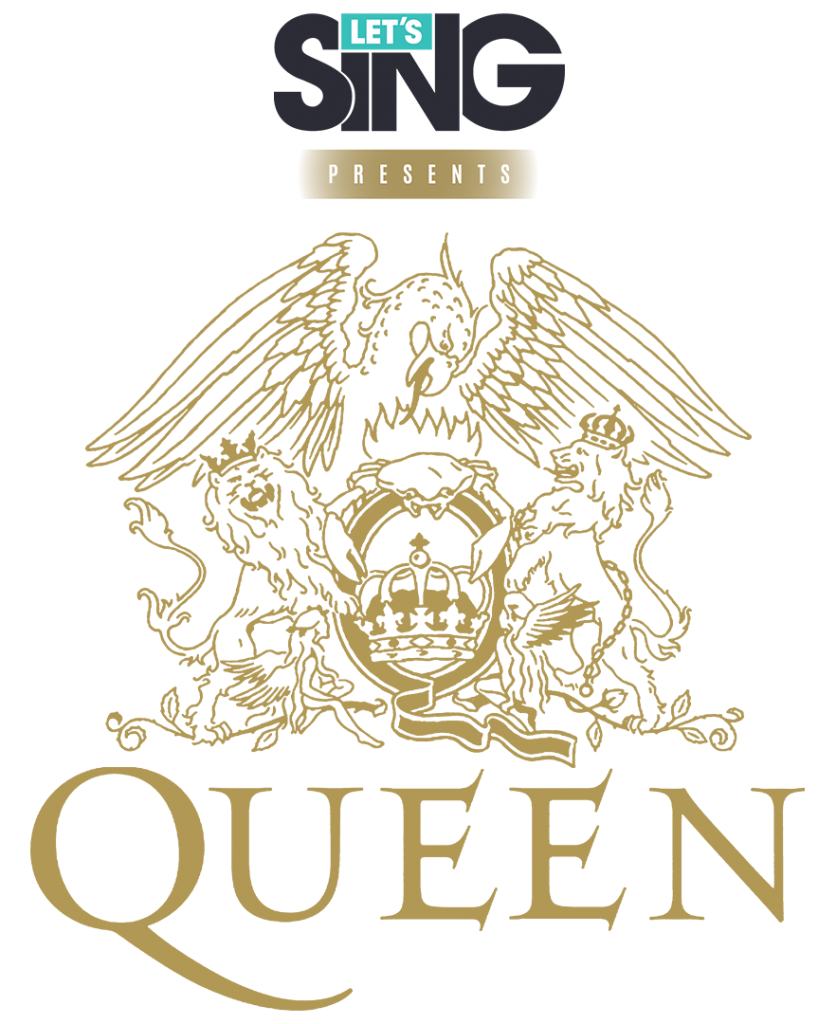 Let's Sing presents Queen: Tracklist Announced
Sydney, Australia, 28 September 2020 – Ravenscourt and Voxler have announced the tracklist for Let's Sing presents Queen. The dedicated iteration of the critically acclaimed Karaoke-Game franchise celebrates the biggest rock band ever with 30 of their greatest hits. The highlight-packed tracklist for this special entry in the Let's Sing series takes you on a trip through several decades with all-time classics such as "We Will Rock You", "Under Pressure", "A Kind Of Magic", "The Show Must Go On" and many more that will leave nothing to be desired.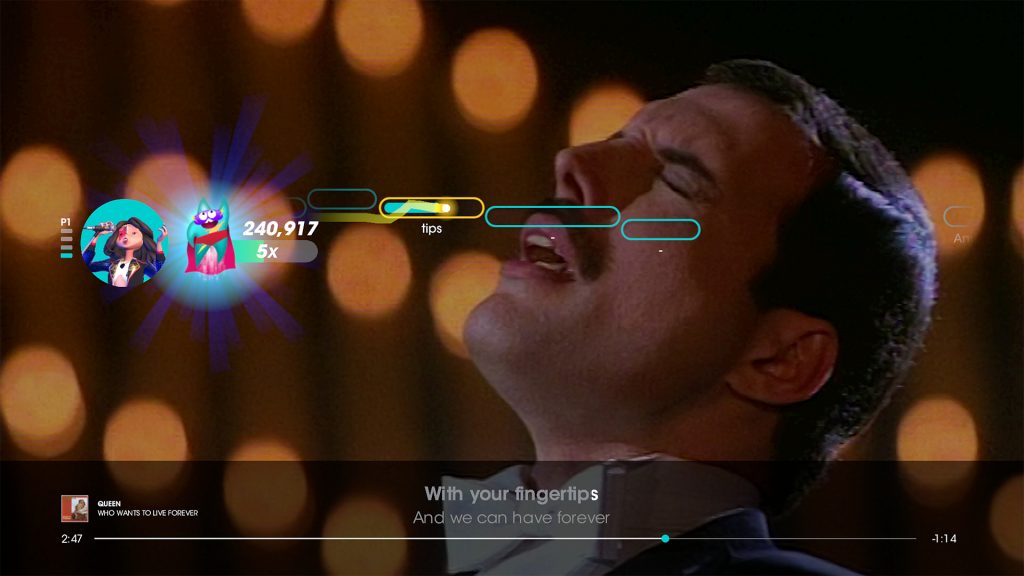 Full Tracklist:
A Kind of Magic
Another One Bites The Dust
Bicycle Race
Bohemian Rhapsody
Breakthru
Crazy Little Thing Called Love
Don't Stop Me Now
Fat Bottomed Girls
Good Old Fashioned Lover Boy
Headlong
I Want It All
I Want To Break Free
Innuendo
It's A Hard Life
Killer Queen
Now I'm Here
One Vision
Play The Game
Princes Of The Universe
Radio Gaga
Save Me
Somebody To Love
The Invisible Man
The Show Must Go On
Tie Your Mother Down
Under Pressure
We Are The Champions
We Will Rock You
Who Wants To Live Forever
You're My Best Friend
About Let's Sing presents Queen
Game Modes:
Classic: Take the stage alone or with friends. Hit the right notes, prove that you have what it takes to be a star and crack the high score!
Feat.: Teamwork is key! Grab a friend or even team up with the legendary Freddie Mercury in single player mode. The better your voices match, the higher your "compatibility score".
World Contest: It's you against the world! Climb to the top of the leaderboard by challenging friends or another singer online on the other side of the world. The game will show your performances as if you were singing together.
Mix Tape 2.0: This game mode guarantees hours of fun and a playlist that's never the same: Each Medley in this innovative game mode is a dynamically generated mix.
Jukebox: Lean back and enjoy a list of songs for your next jam session.
Let's Party: The ultimate challenge for your Let's Sing party! Two teams with up to four players each and only one mic per team face off in randomly chosen game modes to determine who the real stars are.
Features:
Strong playlist with 30 of Queen's greatest hits and original music videos
Sing solo or with up to eight players
PS4: choose between within maximum of 4 Smartphones or 2 USB-Mics + 2 headsets or 2 USB-Mics + 2 SingStar-Mics
Xbox One or Switch: choose between within maximum of 4 Smartphones, 2 USB-Mics and 1 headset
Six exciting game modes: 'Classic', 'Mixtape 2.0','feat.', 'Jukebox', 'World Contest' and 'Let's Party'
No mic at hand? It doesn't matter – with the Let's Sing Microphone-App, you can turn your smartphone into a microphone in no time at all
Climb the online leaderboard
Let's Sing presents Queen will be available from 2nd of October on PlayStation®4, the Xbox One family of devices including the Xbox One X, and Nintendo Switch™.
Product details:
Title: Let's Sing presents Queen
Platforms: PlayStation 4 / Xbox One / Nintendo Switch
Genre: Singing Game / Karaoke
Players: Single player / Local 1-8 players
Developer: Voxler
Publisher: Ravenscourt
Age Rating: G – General, Online interactivity
Release Date: October 2, 2020
Price:
Solus: $59.95
2-Mic: $89.95
About Koch Media
Koch Media is a leading producer and distributor of digital entertainment products (software, games and films). The company's own publishing activities, marketing and distribution extend throughout Europe and the USA. The Koch Media group has more than 20 years of experience in the digital media business, and has risen to become the number one distributor in Europe. It has also formed strategic alliances with numerous games and software publishers: Bethesda, Capcom, Kaspersky Labs, NC SOFT, Sega, Square Enix and Tecmo-Koei, etc. in various European countries. With Headquarters in Planegg near Munich/Germany, Koch Media owns branches in Germany, England, France, Austria, Switzerland, Italy, Spain, the Nordic regions, Benelux and the United States. www.kochmedia.com
About Voxler
Voxler is a French developer of music games. The company was created in 2005 and the team focuses its energy on developing great music games based on advanced technology. Voxler develops or has developed several games on all platforms (Wii™, Switch™, PlayStation®3, PlayStation®4, Xbox 360® and Xbox One®) and on iOS, Android and PC. The team's key commitment is to give players unforgettable moments in high-quality games. The studio works with leading worldwide publishers and invests continuously in order to exploit the full potential of each platform. More information at http://www.voxler.fr.
Wii and Wii U are trademarks of Nintendo. © 2012 Nintendo.