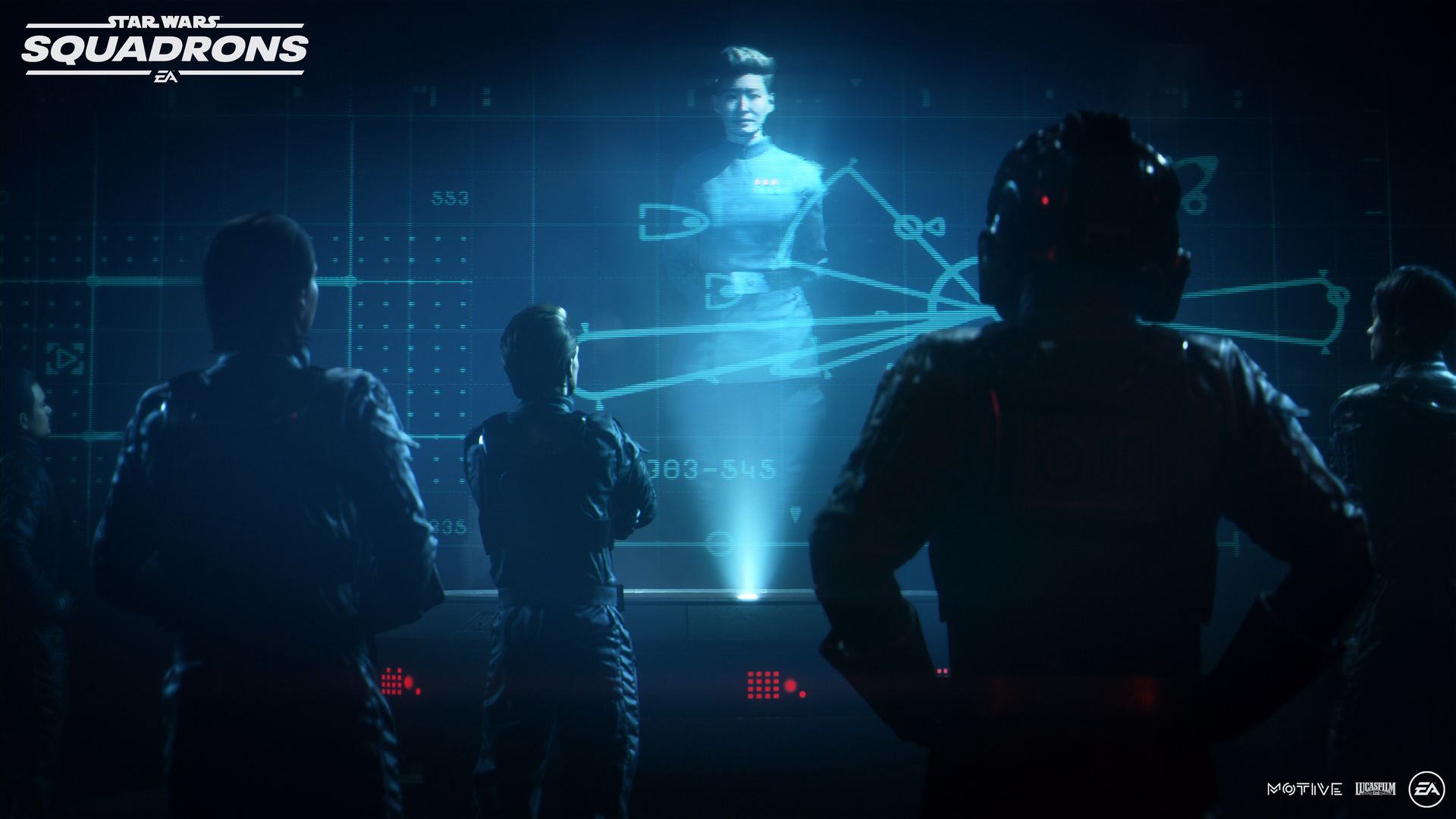 EA, Motive Studios, and Lucasfilm will be releasing the first person dogfighting game Star Wars: Squadrons on PC, PlayStation 4, and Xbox One on October 2nd. The game will also support VR headsets on the PC and PlayStation 4. Pre-orders start at $39.99 USD.
This will be the first time a dogfighting-centric Star Wars game has been released since Star Wars: Flight of the Falcon launched on the Game Boy Advanced in 2003. PC fans have been in even more desperate straits as they've been left wanting since Star Wars: Starfighter in 2001, which was released on both the PC and the PlayStation 2.
Star Wars: Squadrons is set between the events of Star Wars: Return of the Jedi and Star Wars: The Force Awakens. The New Republic and the Galactic Empire are still locked in combat as the New Republic hunts down the remaining members of the Empire. The once mighty Imperial fleet is in a desperate fight for survival. The singleplayer campaign will bounce between the perspectives of two pilots fighting on either sides of the war.
Multiplayer will feature 5v5 battles between two modes, team deathmatch and a mode where each side attempts to destroy the enemy flagship. Multiple ships filling different roles will be available, and players are encouraged to switch roles around to create a cohesive squad. Maps feature iconic locations from the Star Wars universe such as Yavin Prime.